LOVE WITH GOD'S LOVE, WITH CHRIST'S LOVE. A Valentine's day AV.
LOVE WITH GOD'S LOVE,
WITH CHRIST'S LOVE.


A Valentine vid on the love




with which God wants us to love.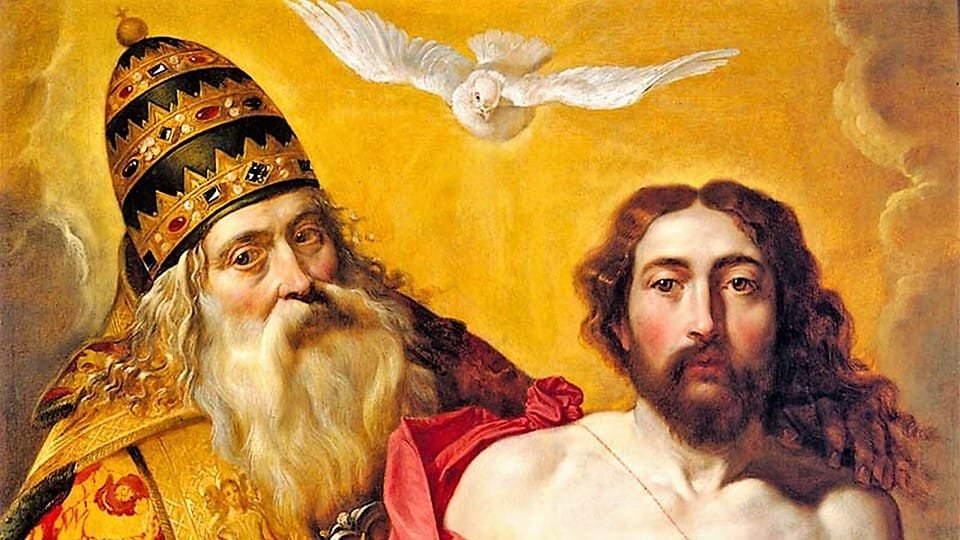 Dear brethren in Christ, the entire world celebrates today the beauty of authentic love, which is both a divine gift and a human virtue. Oftentimes degraded into mere sentimentality and reduced to one or some of its many dimensions, it is a great occasion to ask ourselves:
WHAT IS THE LOVE WITH WHICH GOD WANTS US TO LOVE?
And to our mind comes Jesus' New Commandment
"Love one another AS I HAVE LOVED YOU (Jn 13:34)."
GOD WANTS US TO LOVE WITH HIS LOVE, WITH CHRIST'S LOVE!
On this regard, I thought it timely to bring up to everyone's attention the characteristics of the true Christian love, which can be partly found in St. Paul's Hymn to Charity in his 1st Letter to the Cortinthians 13, and which Pope extensively discussed in the 4th chapter of his Apostolic Exhortation, Amoris Laetitia for it would help ALL OF US −spouses, parents, children; married or single−, in examining ourselves of the various dimensions of a love which is Christian, true and authentic
SO AS TO PUT THEM INTO PRACTICE,
knowing that
LOVE, which is the ORIGIN, SOUL, and MOTOR OF ALL VIRTUES,
is the CENTER OF GOD'S INTRATRINITARIAN LIFE,
THE MOTIVE OF THE ENTIRE CREATION AND OF REDEMPTION,
and thus must be as well,
the CENTER, MOTOR, and REASON OF OUR DAILY EXISTENCE.
Happy viewing and listening,
HAPPY VALENTINE'S TO ALL!
Cordially inviting you to visit and like our FB page in www.facebook.com/CatholicsstrivingforHoliness so we can have a wider apostolic reach and thus help more people in their Christian life. Thanks! Fr. Rolly A.
FOR THE TEXT IN THE VID, SEE:
POPE FRANCIS' TOP 20 QUOTES ON LOVE IN THE FAMILY IN AMORIS LAETITIA'S CHAPTER 4. MUST-READ AND MEDITATE BY ALL FAMILY MEMBERS! IN https://catholicsstrivingforholiness.org/pope-francis-top-20-quotes-on-love/
SEE AS WELL: LOVE THE WAY CHRIST LOVED IN SEE AS WELL: LOVE THE WAY CHRIST LOVED IN https://catholicsstrivingforholiness.org/preparation-for-the-sacred-heart-of-jesus-love-the-way-christ-loved/
AUDIO CREDIT: "ERES TÚ", arranged by Robert Delgado, sung by the highly-acclaimed Philippine Madrigal Singers in Uruguay and uploaded by BuenosAires427 in https://youtu.be/-5zn9hlWtBo. With permission from its director, Mark Anthony Carpio. Thanks again, Mark!
PHOTO CREDITS: Paintings of Raul T. Verzosa (Spain); Holy Trinity paintings of Jason Jeineken; Hermann Han; Artus Wolffort; Photo of ybamm in flickr.com. Others, mine.
Stay updated: subscribe by email for free TO OUR NEW WEBSITE www.catholicsstrivingforholiness.org (PUT YOUR EMAIL IN THE SUBSCRIBE WIDGET).
We are also in www.fb.com/Catholicsstrivingforholiness. Kindly help more people in their Christian life by liking our page and inviting your family, friends and relatives to do so as well. Thanks in advance and God bless you and your loved ones! Fr. Rolly Arjonillo