POPE FRANCIS' 8 TIPS TO IMPROVE FAMILY LIFE
POPE FRANCIS' 8 TIPS TO IMPROVE FAMILY LIFE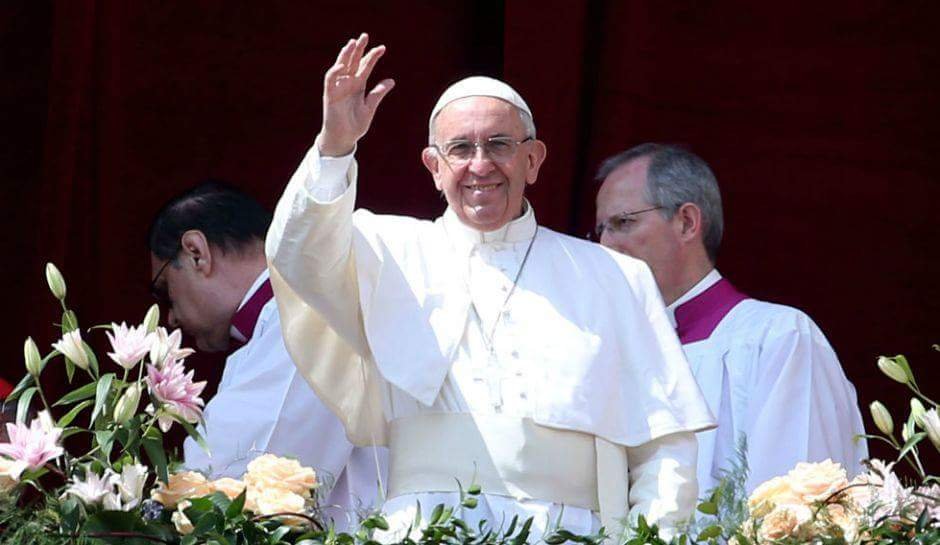 Dear all: Here are some 8 practical tips from Pope Francis to improve family life taken from ROME REPORTS with a little restructuring to facilitate reading.
+++
VIDEO (ROME REPORTS). Pope Francis is not only the 266th Pontiff of the Catholic Church. Jorge Mario Bergoglio is also the oldest of 5 siblings.
"Even the Pope has a family. We are 5 siblings and I have 16 nephews and nieces. One of these nephews had a car accident." (August 20th, 2014)
His personal experience as well as meeting thousands of people have made the Pope an expert on the family.
His advice, simple yet direct, can help in day-to-day life. There is no doubt that his advice to married couples has spread around the world.
1. NEVER END THE DAY WITHOUT MAKING PEACE.
"I always give this advice to newlyweds: 'Argue as much as you want. If the plates fly, let them. But never end the day without making peace. Never!" (October 4th, 2013)
2. MAKE PEACE AND BEGIN AGAIN TOMORROW.
"It isn't necessary to call the United Nations to come to one's home to make peace. A small gesture, a caress, a hello is sufficient! And until tomorrow – and tomorrow one begins again." (April 2nd, 2014)
3. LEARN TO FORGIVE.
To learn about FORGIVENESS, there is nothing better than the BIBLE, something that the Pope recommends to improve family life.
"It is not for putting in a shelf, but rather for having it at hand. It is for reading it often, every day, either individually or in groups, husband and wife, parents and children; maybe at night, especially on Sundays. That way, the family can move forward with the light and the power of the Word of God!" (October 5th, 2014)
4. DIFFICULTIES? MOVE FORWARD. STRIVE. IT'S PART OF LIFE:
He speaks to engaged couple on the beauty of marriage but is also very sincere with them. To move forward, they must strive.
"It is a journey full of challenges, difficult at times, and also with its conflicts,
but that is life." (February 14th, 2014)
5. A life filled with CHILDREN.
The Pope never tires of denouncing a culture that does not favor the family. For this reason, he invited couples to throw themselves into the adventure of parenthood.
"This culture of comfort has, in the last 10 years, convinced us that it's better to not have children! It's better! You can go explore the world, go on vacation, you can have a villa in the countryside, you can be care-free." (June 6th, 2014)
6. SPEND TIME WITH YOUR CHILDREN:
And when the children are already here, family life can be complicated at times. Pope Francis has asked to reflect on the frantic life that families sometimes experience.
"When I confess young couples and they talk to me about their children, I always ask one question: 'And do you have time to play with your children?' And many times the father tells me: 'But Father, they are sleeping when I go to work in the morning and when I come back at night they are already asleep in bed.' This is not life." (June 16th, 2014)
7. PRUDENT USE OF TECHNOLOGY:
He also has advice for children. Misused technology, he said, has become one of the elements that separates a family.
"Many children and young adults waste so much time on hollow things: Chatting on the internet, playing with the cell phone, seeing soap operas. High tech products are meant to make life simple and to improve the quality of life. But often, they distract us from what's really important." (August 6th, 2014)
8. SEEK WISDOM AND LOVE OF THE GRANDPARENTS:
For the Pope, a fundamental pillar of family life are the elderly. They are the future of the people because they are its memory. For this reason, Pope Francis knows the imprint left by grandparents.
"One of the most beautiful things in the life of a family, of our lives, is to caress a child and to let them be caressed by a grandfather or grandmother." (September 28th, 2014)
Striving, forgiveness, prayer and dedication are the ingredients that Pope Francis offers to strengthen family life
SOURCE: http://www.romereports.com/pg159098-pope-francis-eight-tips-to-improve-family-life-en
Stay updated: subscribe by email for free TO OUR NEW WEBSITE www.catholicsstrivingforholiness.org (PUT YOUR EMAIL IN THE SUBSCRIBE WIDGET).
We are also in www.fb.com/Catholicsstrivingforholiness. Kindly help more people in their Christian life by liking our page and inviting your family, friends and relatives to do so as well. Thanks in advance and God bless you and your loved ones! Fr. Rolly Arjonillo