REFLECTION ON THANKSGIVING DAY. HAPPY THANKSGIVING!
HAPPY THANKSGIVING!
ALWAYS BE THANKFUL TO GOD AND TO THE PEOPLE AROUND YOU.
Dear brethren in Christ, Happy Thanksgiving to you and your family!
I would like to share the quote below from St. Josemaria (shown as well in the video) as I'm sure it would help us be more grateful to God.
"May we always be giving thanks to God constantly
for everything:
for what seems good and
for what seems bad; for what is sweet and for what is bitter; for the white and for the black;
for small things and big things;
for what seems meagre and for what seems bountiful;
for what seems temporal and for what reaches unto eternity.
Let us give thanks to our Lord
for all that has happened this year, and also in some fashion, for our infidelities.
For we have acknowledged them and they have led us to ask him for forgiveness and to make the definite resolution of never more being unfaithful, and this will do our souls a lot of good."
-St. Josemaria-
It is easy to understand why we should thank God for the good things we have received from Him. But why thank God for the physical evils (physical pain, calamities, illness, defects,…etc.)? Why?
These realities surely cause us to suffer and at times in an intense manner, but let us not forget that God Himself suffered when He sent His Only-Begotten Son to save us and suffer His Passion and Death on the Cross, and continues to suffer when man rejects Him, offends Him, ignores Him and drives Him away from his life.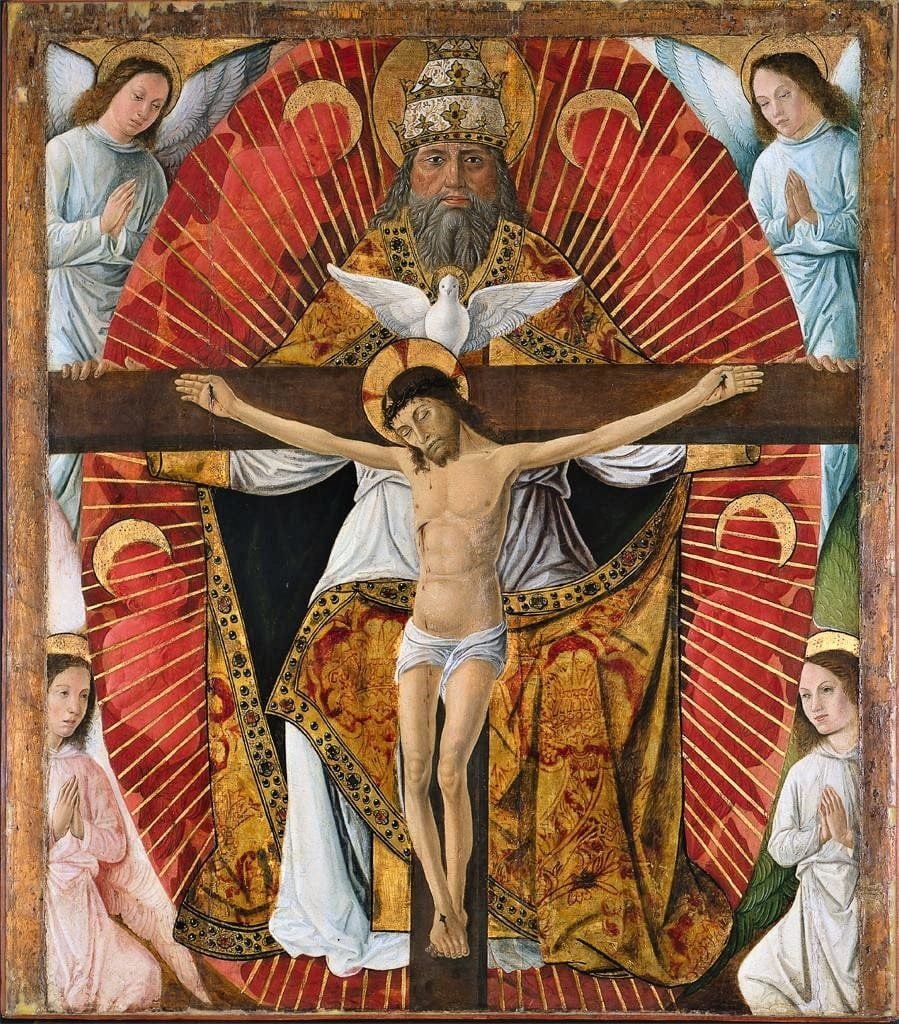 But God, through His immense sufferings due to the offenses committed against Him takes advantage of them to show us and bring out His Infinite Love, Patience, Mercy and Goodness, every ready to receive us when we repent and above all sending us His Only-Begotten Son to die for us to redeem us. On the Cross,
He teaches us that His sufferings are a source of many blessings, above all, the greatest good of our salvation and happiness, and from the Cross we could learn as well to accept suffering as He did for from it a lot of good could arise (sorrow and pain converted into prayer, opportunity for others to bring out the good in them, their generosity, mercy, solidarity, charity, friendship, compassion…). It depends on one's attitude: in the end, on one's unwavering Faith on God's Love and Mercy convinced that "for those who love God all things work together unto the good (Rom 8:28)."
Let us also be thankful to all the persons –including strangers− whom God placed by our side for their selfless love, friendship, help and service,
A Blessed Thanksgiving day to all! Fr. Rolly Arjonillo.
SEE AS WELL:
HOW TO MAKE YOUR THANKSGIVING DAY PLEASANT IN https://catholicsstrivingforholiness.org/make-your-thanksgiving-day-pleasant/
GRATITUDE AND HUMILITY. HAPPY THANKSGIVING IN
https://catholicsstrivingforholiness.org/on-gratitude-and-humility-be-always-thankful-to-god-and-to-the-people-around-you/
AUDIO CREDIT AND SOURCE: AUDIO CREDIT AND SOURCE: Jesu Rex Admirabilis (Palestrina) rendition by Coro Montecastello di Parma directed by Giacomo Monica
Stay updated: subscribe by email for free TO OUR NEW WEBSITE www.catholicsstrivingforholiness.org (PUT YOUR EMAIL IN THE SUBSCRIBE WIDGET).
We are also in www.fb.com/Catholicsstrivingforholiness. Kindly help more people in their Christian life by liking our page and inviting your family, friends and relatives to do so as well. Thanks in advance and God bless you and your loved ones! Fr. Rolly Arjonillo