THE SOLE CHURCH OF CHRIST SUBSISTS IN THE CATHOLIC CHURCH.
THE SOLE CHURCH OF CHRIST SUBSISTS IN THE CATHOLIC CHURCH.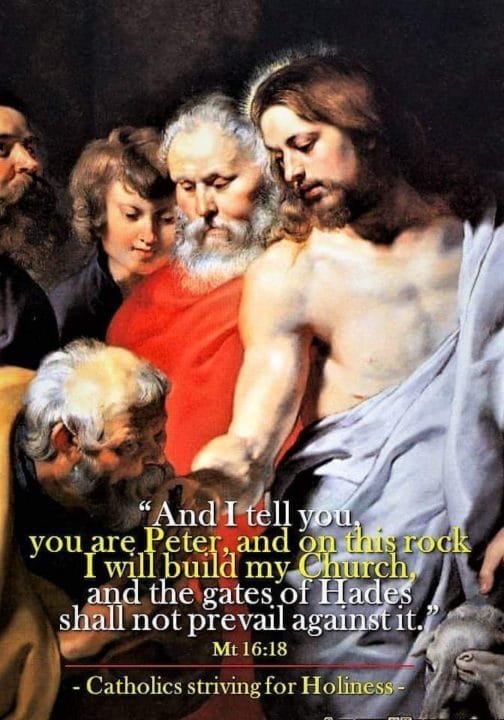 Compendium 109: Jesus chose the twelve, the future witnesses of his Resurrection, and made them sharers of his mission and of his authority to teach, to absolve from sins, and to build up and govern the Church. In this college, Peter received "the keys of the Kingdom" (Matthew 16:19) and assumed the first place with the mission to keep the faith in its integrity and to strengthen his brothers.
Catechism 869 The Church is apostolic. She is built on a lasting foundation: "the twelve apostles of the Lamb" (Rev 21:14). She is indestructible (cf. Mt 16:18). She is upheld infallibly in the truth: Christ governs her through Peter and the other apostles, who are present in their successors, the Pope and the college of bishops.
Catechism 870 "The sole Church of Christ which in the Creed we profess to be one, holy, catholic, and apostolic, . . . subsists in the Catholic Church, which is governed by the successor of Peter and by the bishops in communion with him. Nevertheless, many elements of sanctification and of truth are found outside its visible confines"(LG 8 ).
LORD JESUS, HAVE MERCY ON US! ST. PETER, PRAY FOR CHRIST'S CHURCH, PRAY FOR US!