DAILY GOSPEL REFLECTION. "THE KINGDOM OF GOD IS AMONG YOU" (Lk 17:20–25).
DAILY GOSPEL REFLECTION. "THE KINGDOM OF GOD IS AMONG YOU" (Lk 17:20-25).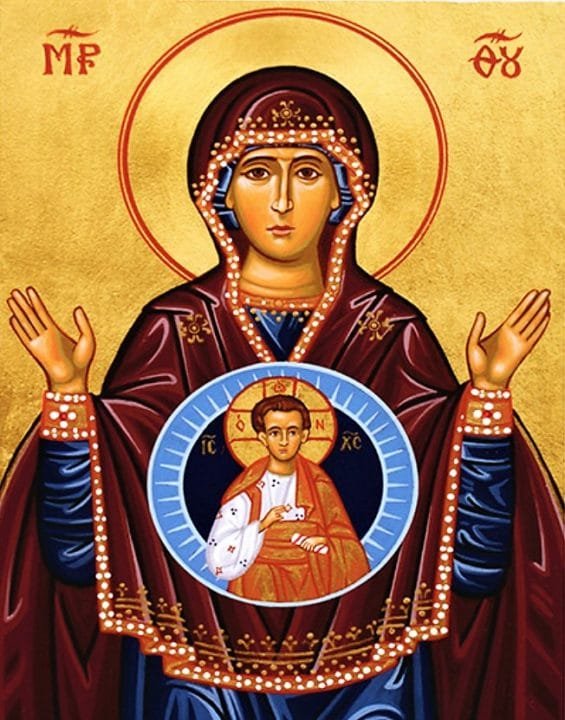 Gospel of Thursday, 32nd week in Ordinary Time
Lk 17:20-25
Asked by the Pharisees when the Kingdom of God would come, Jesus said in reply, "The coming of the Kingdom of God cannot be observed, and no one will announce, 'Look, here it is,' or, 'There it is.' For behold, the Kingdom of God is among you."
Then he said to his disciples, "The days will come when you will long to see one of the days of the Son of Man, but you will not see it. There will be those who will say to you, 'Look, there he is,' or 'Look, here he is.' Do not go off, do not run in pursuit. For just as lightning flashes and lights up the sky from one side to the other, so will the Son of Man be in his day. But first he must suffer greatly and be rejected by this generation."
---
20-21 Like many Jews of their time, the Pharisees imagined the establishment of the Kingdom of God in terms of external, political authority; whereas Jesus teaches that it is something eminently spiritual, supernatural, which has been happening ever since Jesus' coming, although its climax will be after his second coming or Parousia at the end of the world; its effect is to be seen, above all, in men's hearts, although it is also something visible and external, just as the Church has a visible dimension.

The presence of the Kingdom of God in each soul is something one perceives through the affections and inspirations communicated by the Holy Spirit.
St Therèse of Lisieux says this about her own experience: "the Doctor of doctors teaches us without the sound of words. I have never heard him speak, and yet I know he is within my soul. Every moment he is guiding and inspiring me, and, just at the moment I need them, 'lights' till then unseen are granted me. Most often it is not at prayer that they come but while I go about my daily duties" (The Story of a Soul, chap. 8).

22 After the Apostles receive the Holy Spirit on the day of Pentecost they will devote their whole lives to preaching boldly the message of Jesus Christ, and winning all men over to the Lord.

This will lead them to experience many severe contradictions; and they will suffer so much that they will yearn to see even "one of the days of the Son of man", that is, one of the days of the victory of Jesus Christ. But this day will not arrive until the Lord's second coming.
Dear brethren in Christ, let us recall that Jesus is always in our midst in many different ways.
First, He is truly present in our soul in grace through the indwelling of the Most Holy Trinity. Let us strive to always be God's Temple by avoiding anything that would drive him away from us.
Second, He is truly present in the Most Holy Eucharist to accompany us, console, strengthen, nourish….Let us make frequent visits to the Blessed Sacrament, receive in always in the state of grace, and thank Him for being with us always.
Third, He is present in each and every person we encounter, for every human being is created according to God's image, and especially those who are suffering. May we learn to be God's instruments of mercy and love.
Fourth, God awaits for us in every noble human activity which when done with the spirit of Christ, becomes a path to holiness.
A great day ahead. Stay safe and God bless. Fr. Rolly Arjonillo
VIDEO COMMENTARY
Topic: IS IT THE END OF THE WORLD?
I am doing this in the cover of darkness as typhoon Ulysses rages outside. And there is a brownout already going on for hours. To meet my publishing deadline, please permit me to do this differently.
Perhaps, it is a stark and appropriate reminder that the darkness that surrounds is a portent of things to come. We need the Light, the source of all light for us to see the path to heaven.In today's gospel (Luke 17:20-25), the Pharisees asked Jesus when the Kingdom of God would come. From the time of the early Christians till today, people have been obsessed with predicting when the world will end, when the second coming of Jesus will happen.
Stay updated: subscribe by email for free TO OUR NEW WEBSITE www.catholicsstrivingforholiness.org (PUT YOUR EMAIL IN THE SUBSCRIBE WIDGET).
We are also in www.fb.com/Catholicsstrivingforholiness. Kindly help more people in their Christian life by liking our page and inviting your family, friends and relatives to do so as well. Thanks in advance and God bless you and your loved ones! Fr. Rolly Arjonillo