GRATITUDE AND HUMILITY. HAPPY THANKSGIVING!
GRATITUDE AND HUMILITY. HAPPY THANKSGIVING.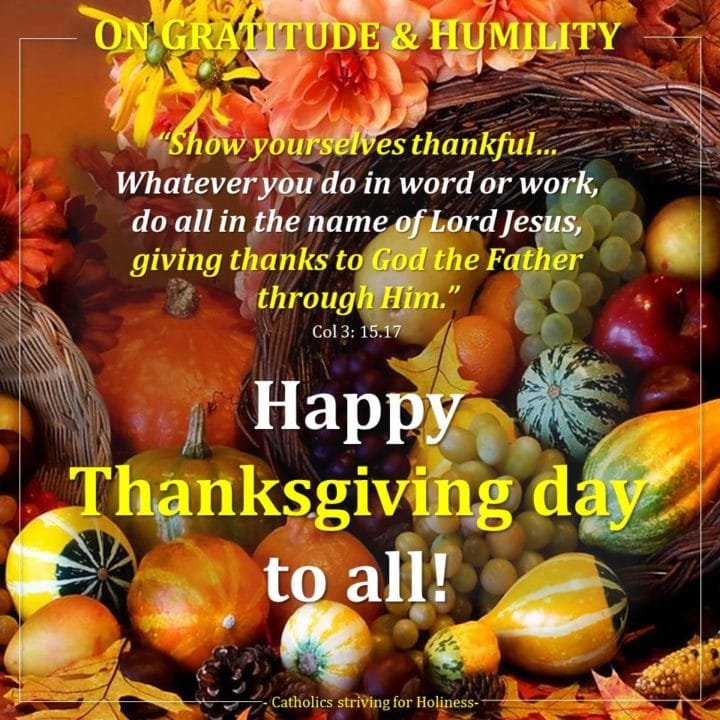 OUTLINE
1.  THE VIRTUE OF GRATITUDE
There is a Spanish saying which states: "Es de bien nacido el ser agradecido" which we can freely translate as: It is of the well-bred (or well-raised) that of being thankful (or grateful).
The virtue of gratitude is a trait of people who have finesse, who are delicate and courteous in their dealings with others; and of those have received a good social and moral education from their parents.
Rudeness, incivility and insensitivity, however, lead one to not even bother to say "thank you" for the favors and acts of service rendered to him by others.
Ungrateful people feel "entitled" to all the favors and service: that they have the right to be served by the people around them, and thus, don't bother to express any manifestation of gratitude.
Nevertheless, there is much more to the virtue of gratitude than just being a trait of those who were raised well by their parents.
2. GRATITUDE STEMS FROM HUMILITY.
Humility enables us to discover and recognize not only the good things we have and the good things people do for us but also the fact that ALL THAT WE ARE AND ALL THAT WE HAVE ARE NOT MERITED BUT ARE GIFTS THAT COME FROM THE GOODNESS OF GOD AND OF THE PEOPLE AROUND US.
The novelty and the experience of surprise before an unexpected gift or service from God and from others lead one to give thanks. But in order to be thankful, a humble attitude to acknowledge the gifts that God gives us is necessary: the gift of life, of a new day, of the love, concern, kindness and service of the people around us, of the food we have on the table…..and a lot more…are reasons more than good enough for thanksgiving.
Moreover, FOR A CHILD OF GOD who strives to consider that the ORDINARY EVENTS IN HIS LIFE HAVE A DIVINE PURPOSE, even a toothache, a headache, difficulties, change of plans, a serious illness, moral pain and ALL THOSE THINGS WHICH MEN CALL BURDENS, CAN BE CONVERTED INTO MOTIVES OF THANKSGIVING (and thus BLESSINGS) because WE CAN CHOOSE TO MAKE USE OF THOSE "NEGATIVE" EXPERIENCES OFFERING THEM TO GOD; CONVERTING THEM INTO MEANS TO GROW IN THE VIRTUES OF FAITH, FORTITUDE, ETC., TO PURIFY US OF OUR SINS, TO GROW IN INTERIOR LIFE… As St. Josemaria says, "OMNIA IN BONUM!" (an ejaculatory prayer taken from Rom 8:28 which states: "for those who love God all things work together unto the good").
3. PRIDE, HOWEVER, BLINDS.
He who is proud is blind, and hence, does not notice and appreciate the good things he has or those others have done for him, in the first place, what God has given and done for him.
As the philosopher from Cordova, Spain wrote: "Ingrate is he who denies the benefits [acts of kindness, favors, gifts] received; ingrate as well is he who conceals them; more ingrate is he who does not acknowledge them and most ingrate of all is he who forgets about them" (Séneca, De beneficiis, III. Translation mine.)
Dear friends, as St. Paul said: "Let the peace of Christ rule in your hearts, to which indeed you were called in the one body. And be thankful.  Let the word of Christ dwell in you richly… and with gratitude in your hearts sing psalms, hymns, and spiritual songs to God.
And whatever you do, in word or deed, do everything in the name of the Lord Jesus, giving thanks to God the Father through him(Col 3:15-17)."
LET US THEN BE ALWAYS THANKFUL TO GOD FOR "IT IS TRULY RIGHT AND JUST, OUR DUTY AND OUR SALVATION, ALWAYS AND EVERYWHERE TO GIVE YOU THANKS, LORD, HOLY FATHER, ALMIGHTY AND ETERNAL GOD, THROUGH JESUS CHRIST OUR LORD (Preface)"!
"Get used to lifting your heart to God, in acts of thanksgiving, many times a day. Because he gives you this and that. Because you have been despised. Because you haven't what you need or because you have. Because he made his Mother so beautiful, his Mother who is also your Mother. Because he created the sun and the moon and this animal and that plant. Because he made that man eloquent and you he left tongue-tied…Thank him for everything, because everything is good. (St. Josemaría, "The Way", n. 268)."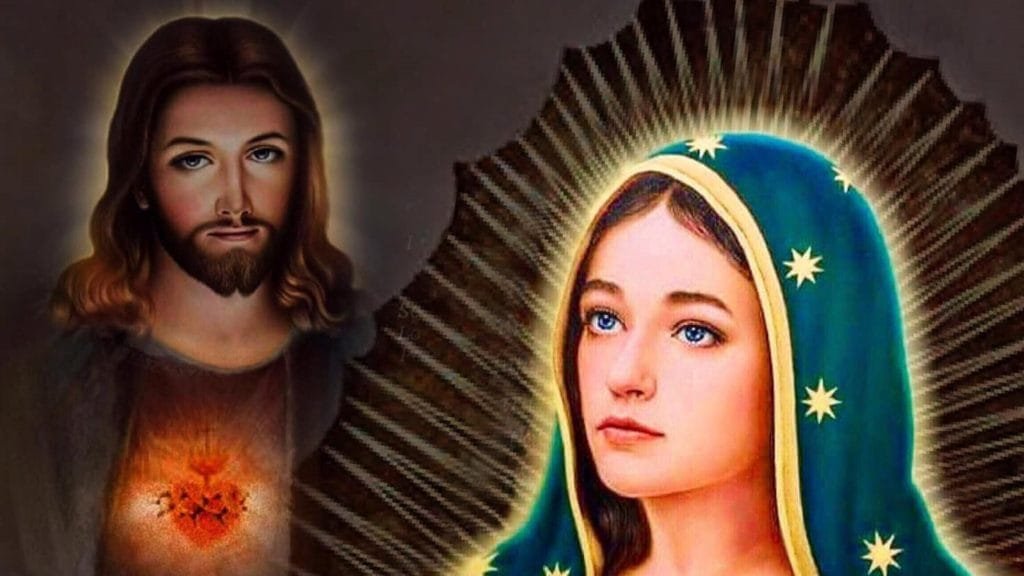 Through the intercession of Mother Mary, most humble, may we always be grateful to God and to the people around us, manifesting our sincere gratitude with a heartfelt thanks (not only to our loved ones but also to people whom we don't know…the bank clerk, the janitor, the receptionist, the porter of the supermarket….).
Happy Thanksgiving to all of you dear friends,
esp. from the USA!
May you all have a pleasant Thanksgiving day reunion.
May God hear from us "THANK YOU" many times during the day!
And may we provoke a smile of joy to the people who serve or help us
when we sincerely tell them "Thank you".
God bless you and your loved ones!
-Fr. Rolly Arjonillo. Cordially inviting you to like our FB page and share our  posts to help more people in their Catholic faith and life. Thanks and God bless!
4. FOOD FOR THOUGHT
Gratitude is "the highest expression of prayer because it manifests one's experience of Divine Love [in him] (Blessed Alvaro del Portillo)."
"Is there anything better we can harbor in our heart, pronounce with our mouth, write with the pen than these words: "Thanks be to God?" There is no other thing that can be said with greatest brevity, nor that can be heard with greatest joy, nor be felt with greatest upliftment, nor do with greatest productiveness" (St. Augustine, Epist., 72: translation mine)
PHOTO SOURCES: crosswalk.com & rusty-scupper.com
Stay updated: subscribe by email for free TO OUR NEW WEBSITE www.catholicsstrivingforholiness.org (PUT YOUR EMAIL IN THE SUBSCRIBE WIDGET).
We are also in www.fb.com/Catholicsstrivingforholiness. Kindly help more people in their Christian life by liking our page and inviting your family, friends and relatives to do so as well. Thanks in advance and God bless you and your loved ones! Fr. Rolly Arjonillo