Homily for the 1st Sunday of Advent Year A. BE PREPARED ALWAYS.
Homily for the 1st Sunday of Advent Year A.
BE PREPARED ALWAYS.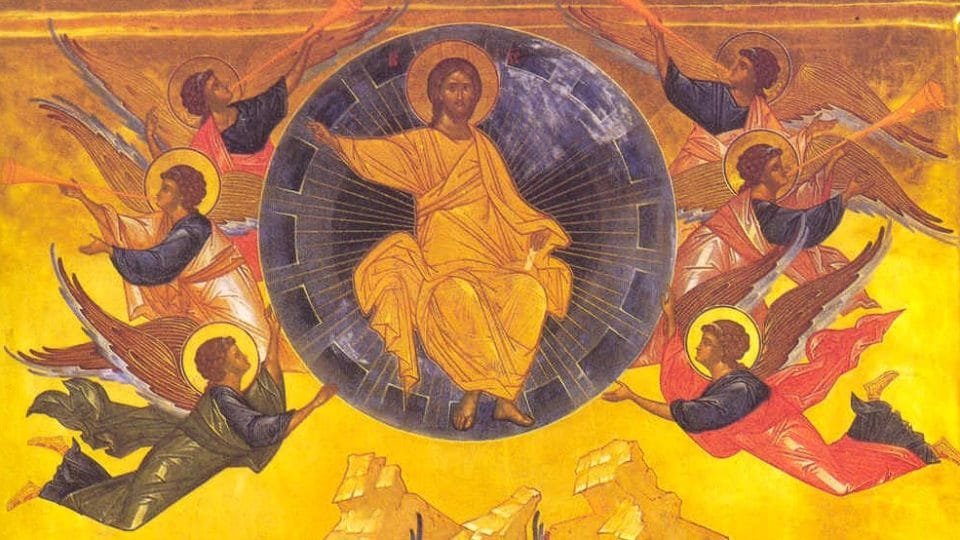 With the beginning of a new liturgical year in the 1st Sunday of Advent, Our Lord Jesus Christ invites us again to be always prepared and to open our lives to Him, proclaiming the immense need we have of Him. During this liturgical season we remember and thank Him for first coming during His Birth in Bethlehem (Christmas) and prepare ourselves for His second coming at the end of the world. It is, therefore, a propitious opportunity to renew our faith and our responsibility before the saving mystery of Christ.
1.The 1st reading taken from Isaiah 2: 1-5 recounts how Our Lord gathers all peoples in the eternal peace of the kingdom of God.
Notwithstanding the ignorance and aberrations of men, God wants that the plan of salvation includes the entire mankind. We all need Christ Redeemer and the full revelation of the love of God.
In this first reading, the prophet Isaiah looks in the distance at the Lord's day (His Second Coming) and presents the universal character of all salvation. The people of the Covenant (the Old and New Israel) have been chosen by God to possess and transmit faith and salvation to all peoples. God works for the world through the Church He founded (the Catholic Church), since the first people of the Alliance were unfaithful.
Hence it is our responsibility as Christians to remove all the obstacles to the saving and redemptive mission of Christ and live our calling as His instruments to bring souls closer to Him, according to the vocation He has called us.
2. In the 2nd reading taken from Romans 13: 11-14, St. Paul reminds us that our salvation is near.
Those who by faith have already known the mystery of Christ must not fall into the unconsciousness of living in the irresponsibility of the children of darkness.
We must always look forward to the definitive encounter of Christ convinced that this present life is a journey into our future encounter with the Most Blessed Trinity.
Let us not walk in darkness but rather, while living in this world, walk in the light of Christ.
3. In today's Gospel from St. Matthew 24: 37-44, the Evangelist recalls Jesus' words: "be prepared, for at an hour you do not expect, the Son of Man will come."
Jesus exhorts us to be always vigilant and this involves making sure that we have God in our soul in grace for we do not know when Our Lord will decide to call us unto Himself and when His Second Coming will be.
Let us remember that only those with vigilant faith, renewed love and permanent fidelity, striving daily to get up and open one's heart to Christ to let Him reign there, are deemed worthy of eternal salvation.
The question remains: How do we remain vigilant and prepared at all times and thus heed Our Lord's advice?
To be vigilant requires:
Being in the state of grace:

To be always prepared, and knowing that "even the just man falls seven times a day," it is necessary to humbly, contritely and frequently approach the Sacrament of Confession to ask pardon from God for our sins and to receive His forgiveness, love, mercy and be reconciled with Him.
Let us ask ourselves if our soul is clean from mortal sin which impedes Our Lord's presence and light in our heart. Thus, the necessity of going to Confession this season of Advent to make sure we are living in God's grace.

Being detached from material things:

Attachment to material things hinders us to have a profound relationship from God. Advent is thus a call to sobriety and moderation which are the virtues which enable us to use things as means and not as ends in themselves so as to have our hearts free from enslaving bonds and be capable of putting God as the first of our priorities.

A constant search of God:

Our Lord tells us to be "vigilant at all times and pray that you have the strength to escape the tribulations that are imminent and to stand before the Son of Man. (Lk 21:36)."
Do we dedicate time to daily prayer which is nothing but a friendly and filial conversation with God? Prayer enables us to discern what God wants from us as we carry out our daily ordinary affairs.

Daily struggle to do what is good and avoid what is evil:

Our noble desire to love God should be materialized in striving to choose and do what is good in our daily ordinary affairs in order to please God; and, to avoid whatever displeases Him and others, for Him. This struggle also involves cutting ties which bind us to sin and avoiding occasions of sin out of love for God.
Dear brethren in Christ, as we celebrate the 1st Sunday of Advent, let us live this season well, preparing ourselves to meet the Savior by opening our heart and life to Christ with a careful vigilance, firm faith, humble and sustained daily struggle out of love of God so as to immerse ourselves totally in Christ and thus be bearers of His Divine Light and sowers of everlasting joy for others.
A Blessed Advent to all, Fr. Rolly Arjonillo, priest of Opus Dei, Catholics striving for Holiness.

1st Sunday of Advent Year A Mass prayers and readings.
SEE AS WELL: WHAT IS ADVENT?
AUDIO CREDIT AND SOURCE: Oh, Little Town of Bethlehem Kevin MacLeod (incompetech.com) Licensed under Creative Commons: By Attribution 3.0 License
http://creativecommons.org/licenses/by/3.0/
ORIGINAL PHOTO SOURCE: https://iconreader.files.wordpress.com/2012/05/pskovpecheryascensionicon.jpg
Stay updated: subscribe by email for free TO OUR NEW WEBSITE www.catholicsstrivingforholiness.org (PUT YOUR EMAIL IN THE SUBSCRIBE WIDGET).
We are also in www.fb.com/Catholicsstrivingforholiness. Kindly help more people in their Christian life by liking our page and inviting your family, friends and relatives to do so as well. Thanks in advance and God bless you and your loved ones! Fr. Rolly Arjonillo