ON ADVENT (1): WHAT IS ADVENT?
WHAT IS ADVENT?
Time of Preparation, of Hope and of Interior Joy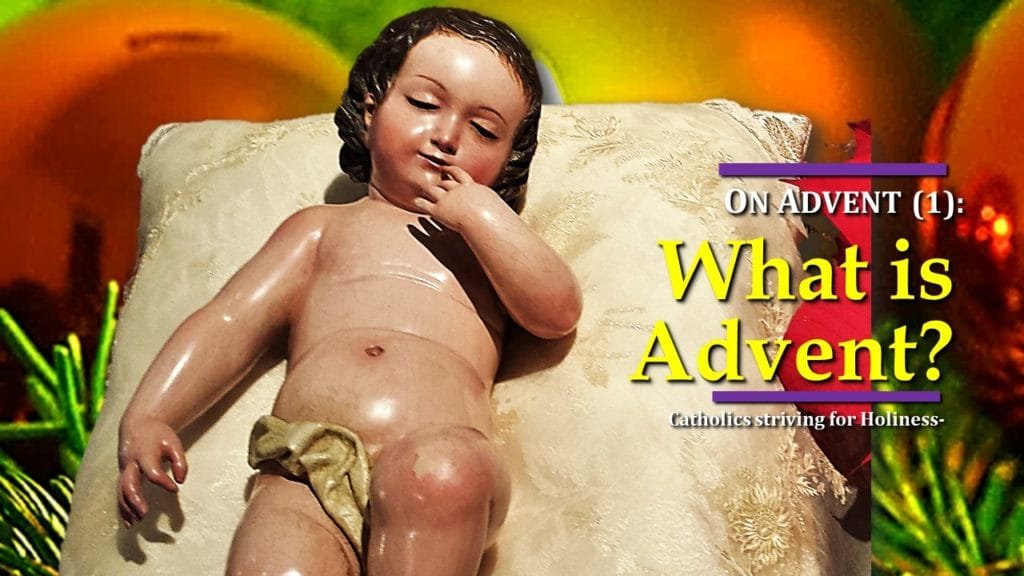 This coming Sunday marks the beginning of a new liturgical year when the Catholic Church celebrates the First Sunday of ADVENT. But WHAT IS THE ADVENT SEASON ALL ABOUT?
1. The word "Advent"
The word "Advent" comes from the Latin term "adventus" which indicates the "coming", "arrival" and "presence" of someone especially important.
For us Christians, the season of Advent is a time of EXPECTATION, a time of HOPE, a time of PREPARATION for the ARRIVAL of OUR SAVIOR.  "When the Church celebrates the liturgy of Advent each year, she makes present this ancient expectancy of the Messiah, for by sharing in the long preparation for the Savior's first coming, the faithful renew their ardent desire for his second coming (Cf Rev 22:17) (Catechism of the Catholic Church, n. 524)." The season of Advent consists of 4 weeks of INTERIOR PREPARATION for:
the commemoration of the 1ST COMING OF OUR SAVIOR AND LORD JESUS CHRIST more than 2000 years ago with His Birth in Bethlehem which we celebrate on CHRISTMAS DAY;
His 2nd COMING which will occur at the end of the world when Jesus will come in Glory to judge the living and the dead (FINAL JUDGMENT) and His Kingdom will have no end.
Nevertheless, let us not forget that while preparing ourselves for the anniversary of the 1st coming of Our Savior and for His 2nd coming, GOD IS PRESENT AMONG US HERE AND NOW and we must take advantage of this marvelous time to RENEW OUR DESIRE, OUR NOSTALGIA, OUR REAL LONGING FOR CHRIST (cfr. St. Josemaría, "Forge", n. 548)."
2. ADVENT AS PRESENCE: GOD IS WITH US, HERE AND NOW
As Pope Benedict XVI said in a beautiful homily (which I suggest for your personal meditation): "The essential meaning of the word adventus was: GOD IS HERE, HE HAS NOT WITHDRAWN FROM THE WORLD, HE HAS NOT DESERTED US. EVEN IF WE CANNOT SEE AND TOUCH HIM AS WE CAN TANGIBLE REALITIES, HE IS HERE AND COMES TO VISIT US IN MANY WAYS. (Homily, Nov. 28, 2009)."
ADVENT indicates "PRESENCE". GOD IS WITH US AND COMES TO VISIT US IN MANY WAYS:
He is truly, really and substantially present in the Holy Eucharist;
He is present in us if our soul is in the state of grace;
He listens and talks to us in our mental prayer;
He awaits for us in our dealings with the people around us and in the midst of our ordinary daily activities. GOD IS PRESENT IN OUR MIDST but oftentimes goes unnoticed for those who do not seek Him. "Understand this well: there is something holy, something divine, hidden in the most ordinary situations, and it is up to each one of you to discover it." (St. Josemaria, "Conversations", n. 114)
3. ADVENT: A TIME FOR PREPARATION, A TIME OF HOPE and -in a very special way- A TIME OF INTERIOR JOY
ADVENT IS A TIME FOR PREPARATION, A TIME OF HOPE and -in a very special way- A TIME OF INTERIOR JOY because God made Himself present among men as a child. Jesus "was the greatest madman of all times. What greater madness could there be than to give oneself as he did, and for such people? It would have been mad enough to have chosen to become a helpless Child. But even then, many wicked men might have been softened, and would not have dared to harm him. So this was not enough for him. He wanted to make himself even less, to give himself more lavishly. He made himself food, he became Bread. Divine Madman! How do men treat you? How do I treat you (St. Josemaría, "Forge", n. 824)?"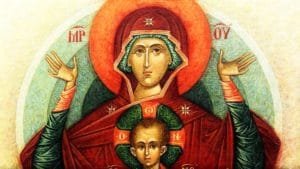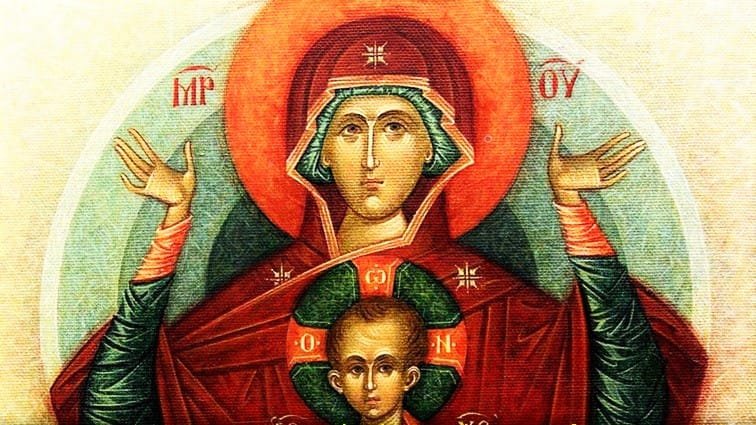 Dear friends, LET US STRIVE TO BE MORE AWARE OF GOD'S PRESENCE IN OUR SOUL IN GRACE, IN THE HOLY EUCHARIST AND IN OUR DAILY AFFAIRS. LET US NOT FORGET THAT LOVE SEEKS UNION WITH THE BELOVED. "Grant your faithful, we pray, almighty God, the resolve to run forth to meet your Christ with righteous deeds at his coming, so that, gathered at his right hand, they may be worthy to possess the heavenly kingdom (Opening Prayer, Mass of 1st Sunday of Advent)."
Fr. Rolly Arjonillo, priest of Opus Dei, Catholics striving for Holiness. Please do kind favor to like our FB page so we could reach and help more people in their Catholic faith. Thanks and God bless!
4. SUGGESTED READINGS FOR PERSONAL MEDITATION:
St. Josemaria, "Advent Homily: The Christian Vocation" AUDIO FILE from the book "Chrsit is Passing By" http://www.josemariaescriva.info/article/st-josemaria-advent-homily-christian-vocation
Pope Benedict XVI, Homily, First Vespers of Advent, November 28, 2009 in http://www.vatican.va/holy_father/benedict_xvi/homilies/2009/documents/hf_ben-xvi_hom_20091128_vespri-avvento_en.html
Bishop Javier Echevarria, "Advent: A Time of Fervent Hope", November 30, 2002 in http://opusdei.us/en-us/article/advent-a-time-of-fervent-hope/
AUDIO CREDIT AND SOURCE: , Joy of Man's Desiring Kevin MacLeod (incompetech.com)
Licensed under Creative Commons: By Attribution 3.0 License
http://creativecommons.org/licenses/by/3.0/
PHOTO OF CHILD JESUS: mine.
Stay updated: subscribe by email for free TO OUR NEW WEBSITE www.catholicsstrivingforholiness.org (PUT YOUR EMAIL IN THE SUBSCRIBE WIDGET).
We are also in www.fb.com/Catholicsstrivingforholiness. Kindly help more people in their Christian life by liking our page and inviting your family, friends and relatives to do so as well. Thanks in advance and God bless you and your loved ones! Fr. Rolly Arjonillo