WHAT IS MENTAL PRAYER? HOW TO DO MENTAL PRAYER.
WHAT IS MENTAL PRAYER?
HOW TO DO MENTAL PRAYER.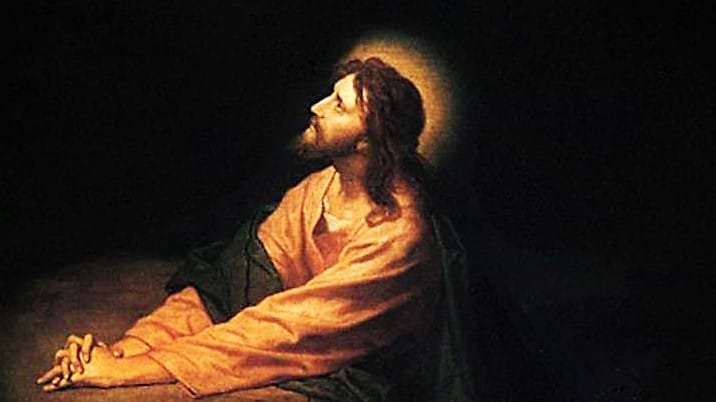 1. THE VITAL IMPORTANCE OF MENTAL PRAYER
We must be convinced of the vital importance of prayer. Without prayer, knowledge of, friendship with, imitation of, and love of God would be impossible: "He who flees from prayer, flees from everything that is good," says St. John of the Cross.
Without prayer, it is impossible to progress in the spiritual life. We can undergo the most powerful moments of conversion and fervor, having received a tremendous amount of grace but, without fidelity to prayer, our Christian life would soon reach a dead end.
Without prayer, we cannot receive the help we need from God to be holy, to undergo a deep interior transformation…
Prayer can be differentiated into vocal (Our Father, Hail Mary etc.) or mental prayer, which in turn, has many forms (meditation, contemplation etc.).
2. WHAT IS MENTAL PRAYER? HOW TO DO MENTAL PRAYER

?

Mental prayer is nothing but a friendly and filial conversation with God -as St. Teresa said, to be alone with the one we know loves us (Life, 8,2)-, opening our hearts to Him, and talking to Him about what concerns us, of what is in our heart, as one talks to a friend, or to a loved one.

2.1. INTRODUCTORY PRAYER

You can begin your mental prayer, putting yourself in God's presence with the following words:

My Lord, and my God,
I firmly believe that you are here,
that you see me,
that you hear me.
I adore you with profound reverence.
I beg your pardon for my sins,
and the grace to spend this time of prayer fruitfully.
My Mother Immaculate,
St. Joseph, my father and lord,
my Guardian Angel, intercede for me.

2.2. TALK TO OUR LORD FOR THE DURATION YOU HAVE FIXED FOR YOURSELF.

Mental prayer is very personal. One could talk to God about anything and, possible topics for mental prayer are diverse. One could also take advantage of these moments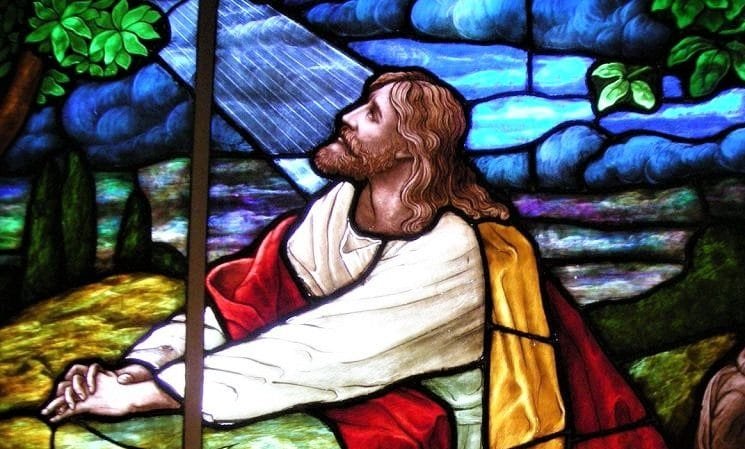 to get to know Him more (meditation of the Gospels);
adore Him;
atone, ask pardon, and repair for our sins and those of others;
ask Him not only for our personal needs but those of others as well (for your family, your friends, for the conversion of sinner, vocations, for those who are sick and suffering, for those who are dying, for the Pope and the Church, the holy souls in purgatory…); for this a list of people or intentions to pray for could be useful;
thank Him (for His unconditional love, the gift of life, for the new day which has begun, for the blessings you have received…count your blessings!;
offer Him your day, your tasks, work, and all the noble realities you'll carry out…
say acts of love;
tell him your joys, your problems, difficulties and sorrows, your desires, and ambitions…
console Him and seek consolation;
or use a good spiritual book: reading for some time and pausing when an idea strikes you and talk to Our Lord about it!
By then you will realise that time has elapsed…and say your closing prayer, for example, the one you have above in the meme.
As you see, whatever you have in your heart could be a topic of conversation with God. However, it is not just about talking with Our Lord but also listening to Him who will give you inspirations and which you will "hear" in your heart as long as you are properly disposed to discern His Will for you.
2.3. CLOSING PRAYER
Now when the time for your mental prayer has elapsed, you could end it with the following words:
I thank you, my God,
for the good resolutions, affections and inspirations,
which you have communicated to me in this meditation.
I beg your help in performing them.
My Mother Immaculate,
St. Joseph, my father and lord,
my Guardian Angel, intercede for me.
Doing mental prayer daily for love of God is at your reach. If we really want something, we will put all the means to obtain our goal. Friendship with God and love for Him could only grow through knowledge and frequent dealings with Him, which is what mental prayer is all about.
3. PLACE, TIME AND DURATION OF MENTAL PRAYER.
As for the place and time/duration.
The ideal place would be in front of Our Lord in the Tabernacle, if possible. If not, you could do it in your room, or perhaps in front of your home altar, while travelling, etc.
You could start dedicating daily 5 minutes for your mental prayer, then prolong it accordingly. Some lay people dedicate 30 minutes in the morning and in the afternoon. It is up to you and your spiritual director, if you have one.
What is important is constancy and perseverance, for only then would one get to know and love God better, and have the grace and strength derived from these moments of intimacy with God, which will help us carry out God's Will throughout the day.
A great day ahead!
Fr. Rolly Arjonillo
4. POINTS ON PRAYER FROM ST. JOSEMARIA, THE WAY, Ch. 3
90
You say that you don't know how to pray? Put yourself in the presence of God, and once you have said, 'Lord, I don't know how to pray!' rest assured that you have begun to do so.
91
You write: 'To pray is to talk with God. But about what?' About what? About Him, about yourself: joys, sorrows, successes and failures, noble ambitions, daily worries, weaknesses! And acts of thanksgiving and petitions: and Love and reparation.
In a word: to get to know him and to get to know yourself: 'to get acquainted!'
92
'Et in meditatione mea exardescit ignis. And in my meditation a fire shall flame out.' That is why you go to pray: to become a bonfire, a living flame giving heat and light.
So, when you are not able to go on, when you feel that your fire is dying out, if you cannot throw on it sweet— smelling logs, throw on the branches and twigs of short vocal prayers and ejaculations, to keep the bonfire burning. And you will not have wasted your time.
93
You are so conscious of your misery that you acknowledge yourself unworthy to be heard by God. But, what about the merits of Mary? And the wounds of your Lord? And… are you not a son of God?
Besides, he listens to you quoniam bonus… because he is good, because his mercy endures for ever.
94
He has become so small — you see: a Child-so that you can approach him with confidence.
95
'In te, Domine, speravi: in thee, Lord, have I hoped.' And, with my human resources, I threw my prayer and my cross into the balance. And my hope was not vain, nor ever will be: 'Non confundar in aeternum! I shall never be disappointed!'
96
It is Jesus who speaks: 'Amen I say to you: ask and you shall receive; seek and you shall find; knock and it shall be opened to you.'
Pray. In what human venture could you have greater guarantees of success?
97
You don't know what to say to our Lord in your prayer. You can't think of anything, and yet you would like to consult him on many things. Look: make some notes during the day of whatever you want to consider in the presence of God. And then take these notes with you to pray.
98
Next to the prayer of priests and of dedicated virgins, the prayer most pleasing to God is the prayer of children and that of the sick.
99
When you go to pray, let this be a firm resolution: Don't prolong your prayer because you find consolation in it or shorten it because you find it dry.
100
Don't tell Jesus that you want consolation in prayer. If he gives it to you, thank him. Tell him always that you want perseverance.
101
Persevere in prayer. Persevere, even when your efforts seem barren. Prayer is always fruitful.
102
Your mind is sluggish: you try to collect your thoughts in God's presence, but it's useless: there's a complete blank.
Don't try to force yourself, and don't worry. Look: such moments are for your heart.
103
Engrave in your memory those words which struck you while praying, and repeat them slowly many times throughout the day.
104
'He spent the whole night in prayer to God.' So Saint Luke tells of our Lord.
And you? How often have you persevered like that? Well, then…
105
If you don't keep in touch with Christ in prayer and in the Bread, how can you make him known to others?
106
I well understand you when you write: 'Every day I do my "few minutes" of prayer; if it weren't for that!…'
107
A saint, without prayer? I don't believe in such sanctity.
108
Plagiarising the words of another writer, I will tell you that your apostolic life is worth what your prayer is worth.
109
If you are not a man of prayer, I don't believe in the sincerity of your intentions when you say that you work for Christ.
110
You have told me sometimes that you are like a clock out of order, which strikes at the wrong moment: you feel cold, dry and arid at the time of your prayer, and on the other hand, when it is least to be expected, in the street, in the midst of your daily activities, in the bustle and hubbub of the city, or in the concentrated calm of your professional work, you find yourself praying… At the wrong moment? Possibly; but don't waste those chimes of your clock. The Spirit breathes where he will.
111
I had to smile at the impatience of your prayer. You were telling him: 'I don't want to grow old, Jesus… To have to wait so long to see you! Then, perhaps I won't have a heart as inflamed as mine is now. "Then" seems too late. Now, my union would be more ardent for I love you now with the pure Love of youth.'
112
I like to see you living that 'ambitious reparation'. The world! you say. — Very good, but first of all, the members of your supernatural family, your own relations, the people of your country.
113
You were saying to him: 'you mustn't trust me. But I…, I do trust you, Jesus. I abandon myself in your arms: there I leave all that is mine, my weaknesses!' And I think it is a good prayer.
114
The prayer of a Christian is never a monologue.
115
'Minutes of silence'. Leave silence for those whose hearts are dry.
We Catholics, children of God, speak with our Father who is in heaven.
SEE AS WELL. THE NECESSITY OF MENTAL PRAYER AND INTERIOR SILENCE in https://catholicsstrivingforholiness.org/19th-sunday-o-t-a-mental-prayer-and-interior-silence/
Stay updated: subscribe by email for free TO OUR NEW WEBSITE www.catholicsstrivingforholiness.org (PUT YOUR EMAIL IN THE SUBSCRIBE WIDGET).
We are also in www.fb.com/Catholicsstrivingforholiness. Kindly help more people in their Christian life by liking our page and inviting your family, friends and relatives to do so as well. Thanks in advance and God bless you and your loved ones! Fr. Rolly Arjonillo