TUESDAY OF THE 1ST WEEK IN ORDINARY TIME GOSPEL, COMMENTARY AND READING. "QUIET! COME OUT OF HIM" (Mk 1:21–28).
TUESDAY OF THE 1ST WEEK IN ORDINARY TIME GOSPEL, COMMENTARY AND READING. "QUIET! COME OUT OF HIM" (Mk 1:21–28).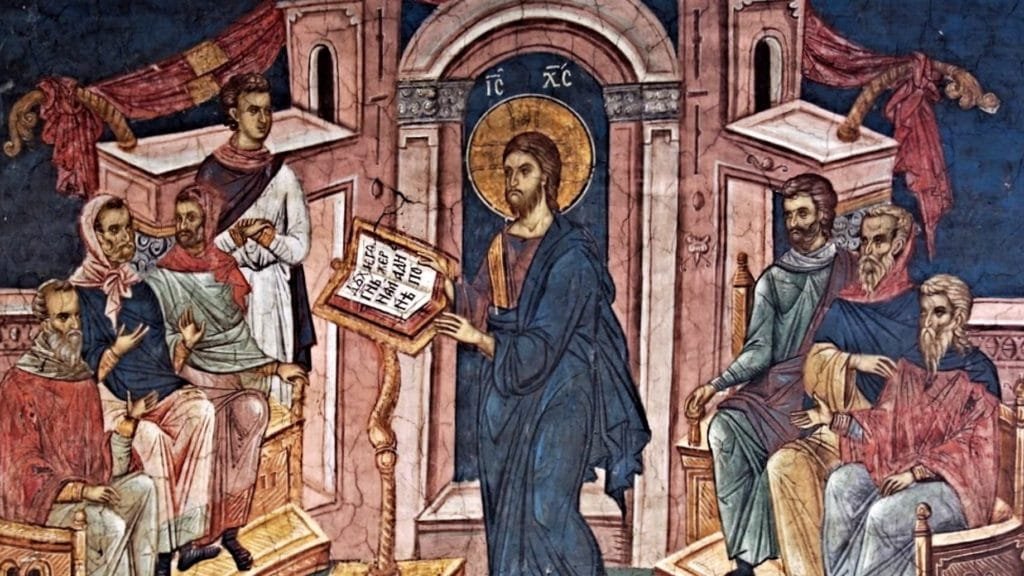 GOSPEL OF TUESDAY OF THE 1ST WEEK IN ORDINARY TIME
Mk 1:21–28
Jesus came to Capernaum with his followers, and on the sabbath he entered the synagogue and taught. The people were astonished at his teaching, for he taught them as one having authority and not as the scribes. In their synagogue was a man with an unclean spirit; he cried out, "What have you to do with us, Jesus of Nazareth? Have you come to destroy us? I know who you are–the Holy One of God!" Jesus rebuked him and said, "Quiet! Come out of him!" The unclean spirit convulsed him and with a loud cry came out of him. All were amazed and asked one another, "What is this? A new teaching with authority. He commands even the unclean spirits and they obey him." His fame spread everywhere throughout the whole region of Galilee.
GOSPEL COMMENTARY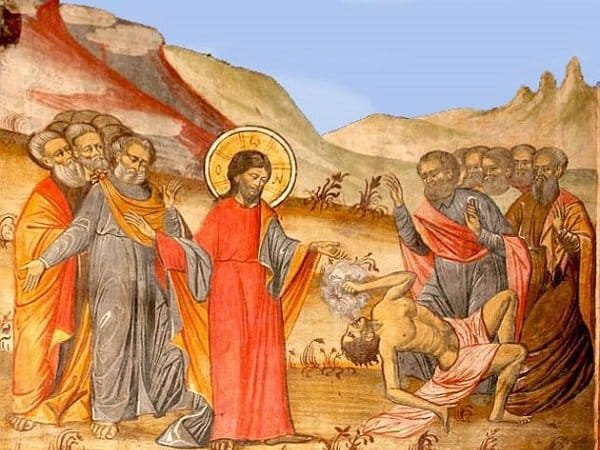 Today's Gospel describes Jesus as one who teaches with authority. Why? Because he speaks of what he knows and testifies to what he has seen (Jn 3:11). His teaching is not only according to what is True and Good, but also is based on what He lives. Teaching with authority requires both truth and life: truth which is lived and thus is converted into an example to be imitated. Do we also teach according to the Truth converted into life? With our example?
The devil is called impure and unclean because of his pride, impiety and opposition to God. He recognizes Christ's holiness but this knowledge is devoid of love. Christ tells the impure spirit: "Quiet! Come out of him!"

This is the way Jesus overcomes the devil and the manner by which he cures the man enslavened by him and by sin.
Do we also react this way everytime the enemy incites us to commit sin?

With the help of God's grace, may we reject anything which could be an offense against God with determination and for love.
Stay safe always. A great day ahead and God bless! Fr. Rolly Arjonillo
Attend to the pleas of your people with heavenly care, o Lord, we pray, that they may see what must be done, and gain strength to do what they have seen. Through our Lord.

Collect prayer 1st week in Ordinary Time
---
VIDEO COMMENTARY
TOPIC: DO WE USE THE AUTHORITY WE HAVE TO SERVE WITH LOVE, OR DO WE USE IT FOR OUR SELFISH ENDS?
In today's gospel reading (Mark 1:21-28), Jesus takes the opportunity to address the people in the synagogue. A synagogue is a house of worship and communal center for the Jews. Important people come to speak in the synagogue in Jesus' time. People are impressed and are led to follow people who speak with authority. In our reflection today, we examine what kind of authority we possess and how we use it to serve God.
---
READING FROM WRITINGS OF SAINTS
The ability to love is within each of us
From St. Basil the Great
Love of God is not something that can be taught. We did not learn from someone else how to rejoice in light or want to live, or to love our parents or guardians. It is the same – perhaps even more so – with our love for God: it does not come by another's teaching. As soon as the living creature (that is, man) comes to be, a power of reason is implanted in us like a seed, containing within it the ability and the need to love. When the school of God's law admits this power of reason, it cultivates it diligently, skilfully nurtures it, and with God's help brings it to perfection.
For this reason, as by God's gift, I find you with the zeal necessary to attain this end, and you on your part help me with your prayers. I will try to fan into flame the spark of divine love that is hidden within you, as far as I am able through the power of the Holy Spirit.
First, let me say that we have already received from God the ability to fulfil all his commands. We have then no reason to resent them, as if something beyond our capacity were being asked of us. We have no reason either to be angry, as if we had to pay back more than we had received. When we use this ability in a right and fitting way, we lead a life of virtue and holiness. But if we misuse it, we fall into sin.
This is the definition of sin: the misuse of powers given us by God for doing good, a use contrary to God's commands. On the other hand, the virtue that God asks of us is the use of the same powers based on a good conscience in accordance with God's command.
Since this is so, we can say the same about love. Since we received a command to love God, we possess from the first moment of our existence an innate power and ability to love. The proof of this is not to be sought outside ourselves, but each one can learn this from himself and in himself. It is natural for us to want things that are good and pleasing to the eye, even though at first different things seem beautiful and good to different people. In the same way, we love what is related to us or near to us, though we have not been taught to do so, and we spontaneously feel well disposed to our benefactors.
What, I ask, is more wonderful than the beauty of God? What thought is more pleasing and wonderful than God's majesty? What desire is as urgent and overpowering as the desire implanted by God in a soul that is completely purified of sin and cries out in its love: I am wounded by love? The radiance of divine beauty is altogether beyond the power of words to describe.
Stay updated: subscribe by email for free TO OUR NEW WEBSITE www.catholicsstrivingforholiness.org (PUT YOUR EMAIL IN THE SUBSCRIBE WIDGET).
We are also in www.fb.com/Catholicsstrivingforholiness. Kindly help more people in their Christian life by liking our page and inviting your family, friends and relatives to do so as well. Thanks in advance and God bless you and your loved ones! Fr. Rolly Arjonillo