TOWER OF IVORY, PRAY OF US!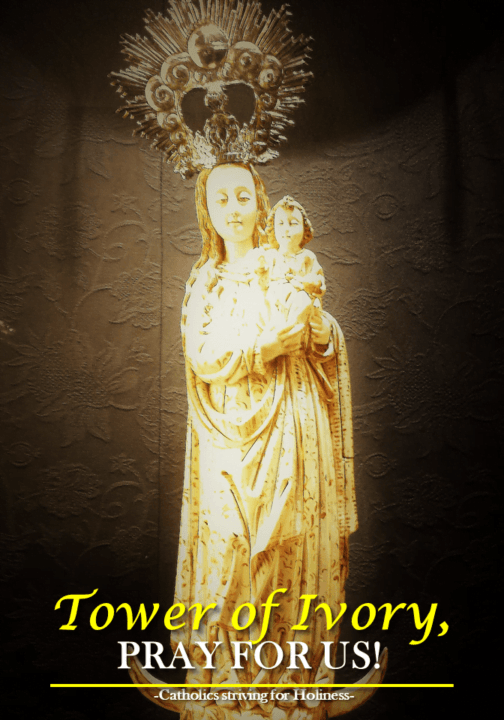 TOWER OF IVORY, PRAY OF US!
In the Judeo-Christian tradition, the term "ivory tower" is used not only as a symbol for noble purity, but also of beatury and strength.
It originates with the Song of Solomon (7:4) ("Your neck is like an ivory tower"; in the Hebrew Masoretic text, it is found in 7:5) and was included in the epithets for Mary in the sixteenth century Litany of the Blessed Virgin Mary ("tower of ivory", turris eburnea in Latin), though the title and image was in use long before that, since the 12th century Marian revival at least.
The invocation "Tower of Ivory" indicates a glowing image of delicate beauty, a celestial strong structure with pinnacles and spires of dazzling whiteness, resplendent in the sunlight, lovely in shape as well as in substance, a very picture of elegance and stainlessness, therefore of purity. Truly an invocation applicable to Immaculate Mother Mary!