ST. PADRE PIO ON THE HOLY ROSARY
ST. PADRE PIO ON THE HOLY ROSARY.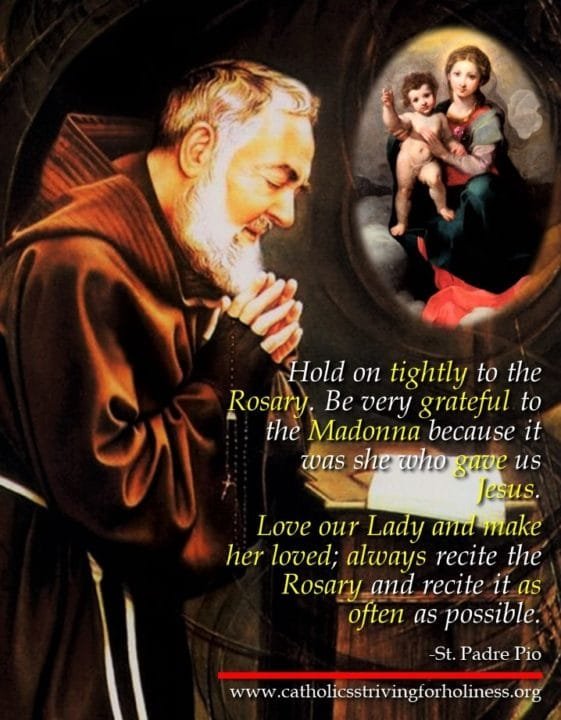 Many saints and Popes have recommended to pray the Holy Rosary as it is a prayer which bring us to contemplate the mysteries of Our Lord Jesus Christ through the intercession of Our Blessed Mother. Below you have some quotes of St. Pio addressed to Lucietta Pennelli.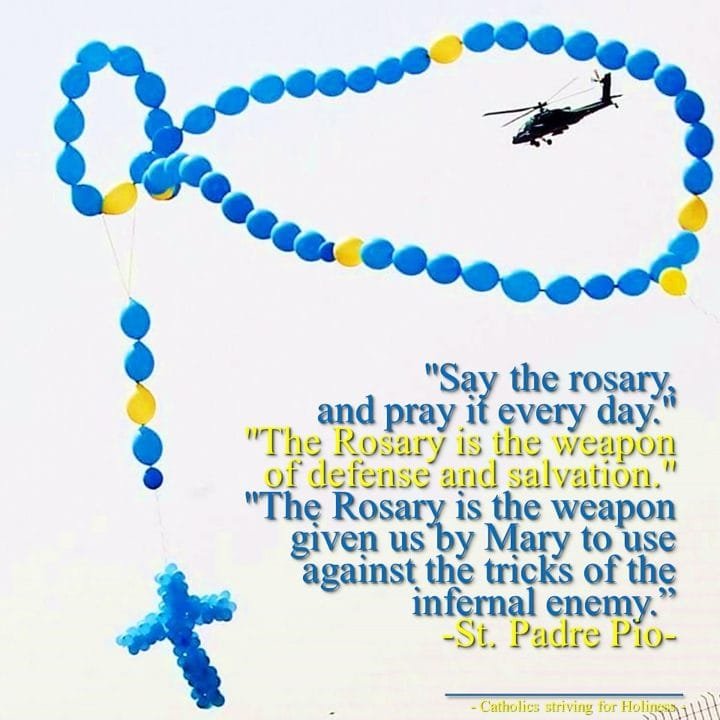 -"Today I have already said 16 complete Rosaries."

-"Pray the rosary frequently. It costs so little, and it's worth so much!"

-"We can't live without the Rosary."

-"Say the rosary, and pray it every day."

-"The Rosary is the weapon of defense and salvation."

-"The Rosary is the weapon given us by Mary to use against the tricks of the infernal enemy."

-"Mary has recommended the Rosary at Lourdes and Fatima because of it's exceptional value for us and our times."

-"The rosary is the prayer of the Madonna, the one that triumphs on everything and everybody."

-"Always recite the rosary and recite it as often as possible."

-"Mary is present in every mystery of the rosary."

-"Satan always tries to destroy the rosary, but he will never succeed."

-"Mary has taught us the rosary just as Jesus taught us the Our Father".
-"I always pray for the sick. Every day I say a holy Rosary for them."
– Hold on tightly to the Rosary. Be very grateful to the Madonna because it was she who gave us Jesus.
-Love our Lady and make her loved; always recite the Rosary and recite it as often as possible.
Let us pray the Holy Rosary daily, not only because many saints and Popes have endorsed it but because Our Lady Herself asked us on many occasions, in particular, through the visionaries of Fatima.
A blessed Sunday and week ahead.
Cordially inviting you to like and follow www.facebook.com/Catholicsstrivingforholiness and share our posts to help more people in their Catholic faith and life. Thanks and God bless! Fr. Rolly Arjonillo.
ORIGINAL PHOTO CREDIT: REUTERS IN VATICAN FB PAGE.