Sept. 13, 1917: SOR LUCIA'S ACCOUNT OF THE 5TH APPARITION OF OUR LADY OF FATIMA
September 13, 1917
FIFTH APPARITION OF OUR LADY OF FATIMA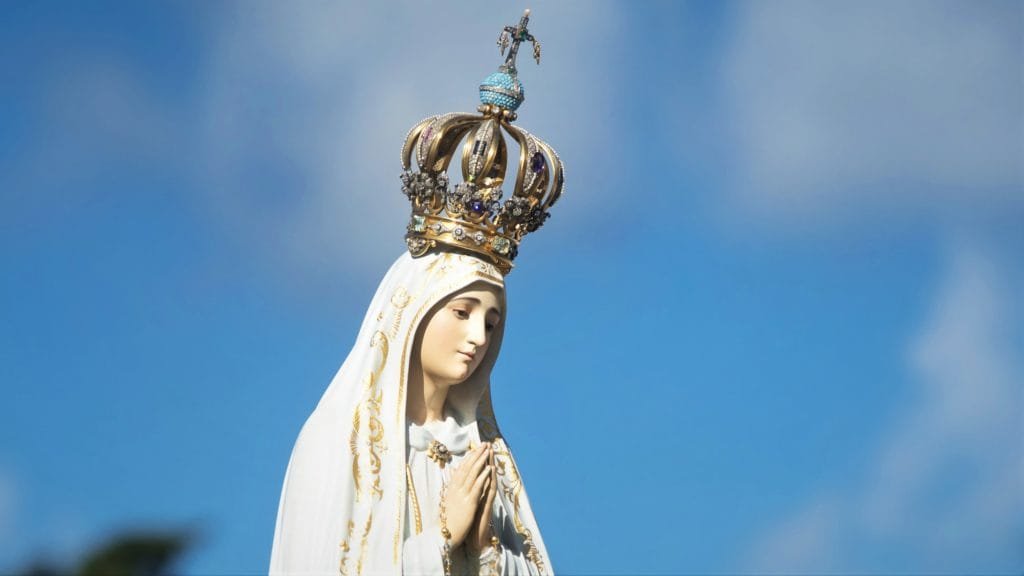 Below you have an Sor Lucia's account, taken from her Memoirs, of the 5th apparition of Our Lady of Fatima.
+++WEBSITE FORMATTING MINE+++
Now the 13th of September was drawing near. In addition to what I have already related, Our Lady said to us on this day:
"God is pleased with your sacrifices, but He does not want you to sleep with the rope on; only wear it during the day."
Needless to say, we promptly obeyed His orders. Since it seems Our Lord had, a month before, wished to give some visible sign out of the ordinary, my mother eagerly hoped that, on this day, such signs would be still more clear and evident. The good Lord, however, perhaps to give us the opportunity to offer him yet another sacrifice, permitted that no ray of His glory should appear on this day. My mother lost heart once more, and the persecution at home began all over again. She had indeed many reasons for being so upset. The Cova da Iria was now a total loss, not only as a fine pasture for our flock, but even as regards the eatables we had grown there. Added to this was my mother's almost certain conviction, as she expressed it, that the events themselves were nothing but foolish fancies and mere childish imaginings. One of my sisters did scarcely anything else but go and call me, and take my place with the flock, while I went to speak to the people who were asking to see me and talk to me.
This waste of time would have meant nothing to a wealthy family, but for ourselves, who had to live by our work, it meant a great deal. After some time, my mother found herself obliged to sell our flock, and this made no small difference to the support of the family. I was blamed for the whole thing, and at critical moments, it was all flung in my face. I hope our dear Lord has accepted it all from me, for I offered it to Him, always happy to be able to sacrifice myself for Him and for sinners. On her part, my mother endured everything with heroic patience and resignation; and if she reprimanded me and punished me, it was because she really thought that I was Iying. She was completely resigned to the crosses which Our Lord was sending her, and at times she would say: "Could it be that all this is God's work, in punishment for my sins? If so, then blessed be God!"
…
The 13th of September, 1917
As the hour approached, I set out with Jacinta and Francisco, but owing to the crowds around us we could only advance with difficulty. The roads were packed with people, and everyone wanted to see us and speak to us. There was no human respect whatsoever. Simple folk, and even ladies and gentlemen, struggled to break through the crowd that pressed around us. No sooner had they reached us than they threw themselves on their knees before us, begging us to place their petitions before Our Lady. Others who could not get close to us shouted from a distance:
"For the love of God, ask Our Lady to cure my son who is a cripple!" Yet another cried out: "And to cure mine who is blind!… To cure mine who is deaf!… To bring back my husband, my son, who has gone to the war!… To convert a sinner!… To give me back my health as I have tuberculosis!" and so on.
All the afflictions of poor humanity were assembled there. Some climbed up to the tops of trees and walls to see us go by, and shouted down to us. Saying yes to some, giving a hand to others and helping them up from the dusty ground, we managed to move forward, thanks to some gentlemen who went ahead and opened a passage for us through the multitude.
Now, when I read in the New Testament about those enchanting scenes of Our Lord's passing through Palestine, I think of those which Our Lord allowed me to witness, while yet a child, on the poor roads and lanes from Aljustrel to Fatima and on to the Cova da Iria! I give thanks to God, offering Him the faith of our good Portuguese people, and I think: "If these people so humbled themselves before three poor children, just because they were mercifully granted the grace to speak to the Mother of God, what would they not do if they saw Our Lord Himself in person before them?"
Well, none of this was called for here! It was a distraction of my pen, leading me away where I did not mean to go. But, never mind! It's just another useless digression. I am not tearing it out, so as not to spoil the notebook.
At last, we arrived at the Cova da Iria, and on reaching the holm oak we began to say the Rosary with the people. Shortly afterwards, we saw the flash of light, and then Our Lady appeared on the holm oak.
"CONTINUE TO PRAY THE ROSARY IN ORDER TO OBTAIN THE END OF THE WAR. IN OCTOBER OUR LORD WILL COME, AS WELL AS OUR LADY OF DOLOURS AND OUR LADY OF CARMEL. SAINT JOSEPH WILL APPEAR WITH THE CHILD JESUS TO BLESS THE WORLD. GOD IS PLEASED WITH YOUR SACRIFICES. HE DOES NOT WANT YOU TO SLEEP WITH THE ROPE ON, BUT ONLY TO WEAR IT DURING THE DAYTIME."
"I was told to ask you many things, the cure of some sick people, of a deaf-mute…"
"Yes, I will cure some, but not others. In October I will perform a miracle so that all may believe."
Then Our Lady began to rise as usual, and disappeared.
Stay updated: subscribe by email for free TO OUR NEW WEBSITE www.catholicsstrivingforholiness.org (PUT YOUR EMAIL IN THE SUBSCRIBE WIDGET).
We are also in www.fb.com/Catholicsstrivingforholiness. Kindly help more people in their Christian life by liking our page and inviting your family, friends and relatives to do so as well. Thanks in advance and God bless you and your loved ones! Fr. Rolly Arjonillo