POPE FRANCIS' REFLECTION 6TH SUNDAY IN ORDINARY TIME YEAR B
POPE FRANCIS' REFLECTION 6TH SUNDAY IN ORDINARY TIME YEAR B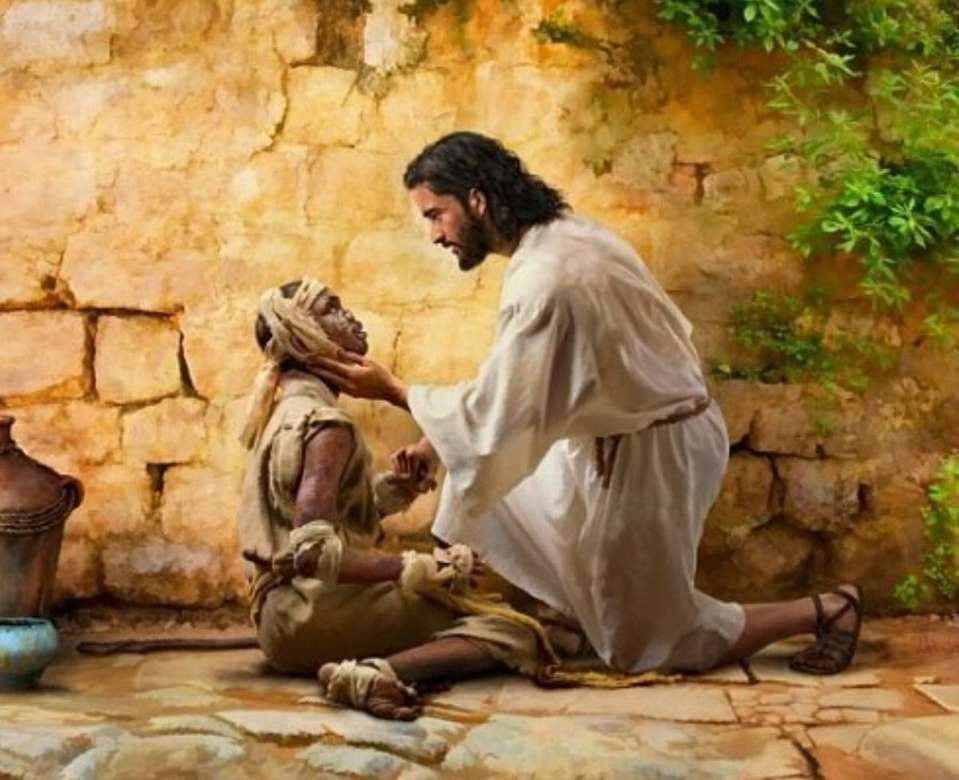 ANGELUS ADDRESS
11 February 2018
Dear Brothers and Sisters, Good morning!
On these Sundays, the Gospel according to Mark presents to us Jesus who heals sick people of every kind. In this context, the World Day of the Sick fits well. It is observed today, 11 February, Feast of the Blessed Virgin Mary of Lourdes. For this reason, with our heart's gaze directed toward the Grotto of Massabielle, let us contemplate Jesus as the true physician of bodies and souls, whom God the Father sent into the world to heal humanity, marked by sin and by its consequences.
Today's Gospel passage (cf. Mk 1:40-45) [6th Sunday in Ordinary Time Year B] presents to us the healing of a man afflicted with leprosy, a disease that in the Old Testament was considered a grave impurity and required the leper to be separated from the community: they lived in isolation. His condition was truly pitiful, because the mind-set of the time made him feel unclean even before God, and not only before mankind. Even before God. Therefore the leper of the Gospel beseeches Jesus with these words: "If you will, you can make me clean" (v. 40).
Upon hearing this, Jesus feels pity (cf. v. 41). It is very important to pay attention to this inner resonance of Jesus, as we did at length during the Jubilee of Mercy. We cannot understand the works of Christ, we cannot understand Christ himself, if we do not enter his compassionate and merciful heart. And this is what spurs him to stretch out his hand to that man afflicted with leprosy, to touch him and say to him: "I will; be clean" (v. 40). The most shocking fact is that Jesus touches the leper, because that was absolutely prohibited by Mosaic law. Touching a leper meant being infected even inside, in the spirit, that is, becoming unclean. But in this case the influence flows not from the leper to Jesus so as to transfer the contagion, but actually from Jesus to the leper so as to grant him purification. In this healing, apart from Jesus' compassion and mercy, we admire his audacity. He is concerned neither about the contagion nor about the rules, but is moved only by the will to free that man from the curse that burdens him.
Brothers and sisters, no disease is a cause of impurity: disease certainly involves the whole person, but in no way does it impair or impede his or her relationship with God. On the contrary, a sick person can be even more united with God. Instead, sin: that yes, is what makes us unclean! Selfishness, arrogance, entering the world of corruption: these are diseases of the heart from which we need to be purified by turning to Jesus like the leper: "If you will, you can make me clean!".
And now, let us observe a moment of silence, and each of us — all of you, me, everyone — can think about our own heart, look within ourselves, and see our own impurities, our own sins. And may each of us, in silence, but with the voice of our heart, say to Jesus: "If you will, you can make me clean". Let us all do so in silence.
"If you will, you can make me clean".
"If you will, you can make me clean".
And each time we approach the Sacrament of Reconciliation with a contrite heart, the Lord also repeats to us: "I will; be clean!". How much joy there is in this! In this way the leprosy of sin is overcome; we return to joyfully experience our filial relationship with God and we are fully readmitted into the community.
Through the intercession of the Virgin Mary, our Immaculate Mother, let us ask the Lord, who brought wellbeing to the sick, to heal even our inner wounds with his infinite mercy, and thus give us back hope and peace of heart.
SOURCE: http://www.vatican.va/content/francesco/en/angelus/2018/documents/papa-francesco_angelus_20180211.html
EMPHASIS MINE
---
ANGELUS ADDRESS
15 February 2015
---
Dear Brothers and Sisters, Good morning,
In these Sundays, Mark the Evangelist speaks to us about Jesus' actions against every type of evil, for the benefit of those suffering in body and spirit: the possessed, the sick, sinners…. Jesus presents Himself as the One who fights and conquers evil wherever He encounters it. In today's Gospel (cf. Mk 1:40-45) this struggle of His confronts an emblematic case, because the sick man is a leper. Leprosy is a contagious and pitiless disease, which disfigures the person, and it was a symbol of impurity: a leper had to stay outside of inhabited centres and make his presence known to passersby. He was marginalized by the civil and religious community. He was like a deadman walking.
The episode of the healing of the leper takes place in three brief phases: the sick man's supplication, Jesus' response, the result of the miraculous healing. The leper beseeches Jesus, "kneeling", and says to Him: "If you will, you can make me clean" (v. 40). Jesus responds to this humble and trusting prayer because his soul is moved to deep pity: compassion. "Compassion" is a most profound word: compassion means "to suffer-with-another". Jesus' heart manifests God's paternal compassion for that man, moving close to him and touching him. And this detail is very important. Jesus "stretched out his hand and touched him.... And immediately the leprosy left him, and he was made clean" (vv. 41-42). God's mercy overcomes every barrier and Jesus' hand touches the leper. He does not stand at a safe distance and does not act by delegating, but places Himself in direct contact with our contagion and in precisely this way our ills become the motive for contact: He, Jesus, takes from us our diseased humanity and we take from Him his sound and healing humanity. This happens each time we receive a Sacrament with faith: the Lord Jesus "touches" us and grants us his grace. In this case we think especially of the Sacrament of Reconciliation, which heals us from the leprosy of sin.
Once again the Gospel shows us what God does in the face of our ills: God does not come to "give a lesson" on pain; neither does He come to eliminate suffering and death from the world; but rather, He comes to take upon Himself the burden of our human condition and carries it to the end, to free us in a radical and definitive way. This is how Christ fights the world's maladies and suffering: by taking them upon Himself and conquering them with the power of God's mercy.
The Gospel of the healing of the leper tells us today that, if we want to be true disciples of Jesus, we are called to become, united to Him, instruments of his merciful love, overcoming every kind of marginalization. In order to be "imitators of Christ" (cf. 1 Cor 11:1) in the face of a poor or sick person, we must not be afraid to look him in the eye and to draw near with tenderness and compassion, and to touch him and embrace him. I have often asked this of people who help others, to do so looking them in the eye, not to be afraid to touch them; that this gesture of help may also be a gesture of communication: we too need to be welcomed by them. A gesture of tenderness, a gesture of compassion…. Let us ask you: when you help others, do you look them in the eye? Do you embrace them without being afraid to touch them? Do you embrace them with tenderness? Think about this: how do you help? From a distance or with tenderness, with closeness? If evil is contagious, so is goodness. Therefore, there needs to be ever more abundant goodness in us. Let us be infected by goodness and let us spread goodness!
SOURCE: http://www.vatican.va/content/francesco/en/angelus/2015/documents/papa-francesco_angelus_20150215.html
EMPHASIS MINE.
SEE AS WELL: 6TH SUNDAY IN ORDINARY TIME YEAR B 2021 MASS PRAYERS AND READINGS HERE.

FOR THE REFLECTION HOMILY ON THE 5TH SUNDAY IN ORDINARY TIME YEAR B, CLICK HERE, AND HERE.
Stay updated: subscribe by email for free TO OUR NEW WEBSITE www.catholicsstrivingforholiness.org (PUT YOUR EMAIL IN THE SUBSCRIBE WIDGET).
We are also in www.fb.com/Catholicsstrivingforholiness. Kindly help more people in their Christian life by liking our page and inviting your family, friends and relatives to do so as well. Thanks in advance and God bless you and your loved ones! Fr. Rolly Arjonillo