DAILY GOSPEL COMMENTARY. THE COMING OF CHRIST (Lk 12:54–59).
DAILY GOSPEL COMMENTARY.
THE COMING OF CHRIST (Lk 12:54–59).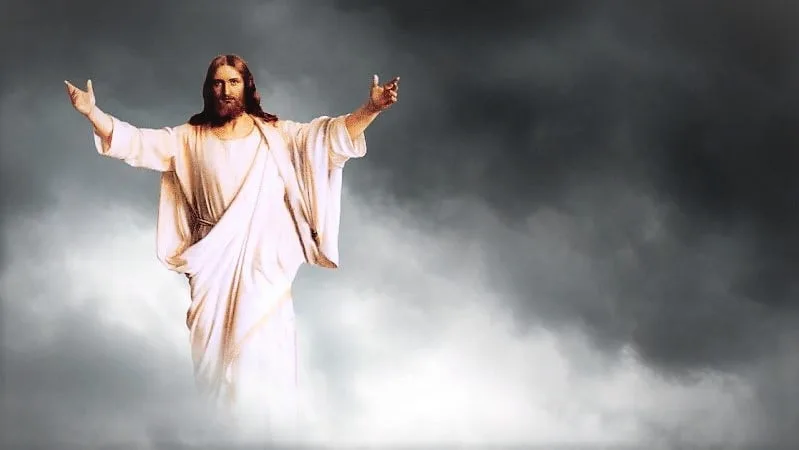 Gospel of Friday, 29th week in Ordinary Time
Lk 12:54–59
The coming of Christ
Jesus said to the crowds, "When you see a cloud rising in the west you say immediately that it is going to rain — and so it does; and when you notice that the wind is blowing from the south you say that it is going to be hot — and so it is. (56) You hypocrites! You know how to interpret the appearance of the earth and the sky; why do you not know how to interpret the present time? "Why do you not judge for yourselves what is right? If you are to go with your opponent before a magistrate, make an effort to settle the matter on the way; otherwise your opponent will turn you over to the judge, and the judge hand you over to the constable, and the constable throw you into prison. I say to you, you will not be released until you have paid the last penny."
---
56 Jesus' listeners knew from experience how to forecast the weather. However, although they knew the signs of the Messiah's coming announced by the prophets, and were hearing his preaching and witnessing his miracles, they did not want to draw the logical conclusion; they lacked the necessary good will and upright intention; and they just closed their eyes to the light of the Gospel (cf. Rom 1:18ff).

This attitude is also found to be very widespread in our own time, in the form of certain kinds of atheism rejected by the Second Vatican Council: "Those who wilfully try to drive God from their heart and to avoid all questions about religion, not following the biddings of their conscience, are not free from blame" (Gaudiumet spes, 19).
---
VIDEO COMMENTARY
TOPIC: Are you good at reading people?
In today's gospel (Luke 12:54-59), Jesus asks his audience, if they are adept at reading the weather signs, why are they not able to see the hand of God in the signs He does and the authority of God that He brings through the miracles that he performs?
St. Paul, in today's reading (Ephesians 4:1-6), exhorts us to be more accepting and understanding of each other "with all humility and gentleness, with patience." This will result in peace and unity, which he says, is a sign of the Spirit at work in and among us.
---
Stay updated: subscribe by email for free TO OUR NEW WEBSITE www.catholicsstrivingforholiness.org (PUT YOUR EMAIL IN THE SUBSCRIBE WIDGET).
We are also in www.fb.com/Catholicsstrivingforholiness. Kindly help more people in their Christian life by liking our page and inviting your family, friends and relatives to do so as well. Thanks in advance and God bless you and your loved ones! Fr. Rolly Arjonillo