DAILY GOSPEL COMMENTARY: "I HAVE CONQUERED THE WORLD" (Jn 16:29-33).
Monday in the Seventh Week of Easter
DAILY GOSPEL COMMENTARY:
"I HAVE CONQUERED THE WORLD" (Jn 16:29-33).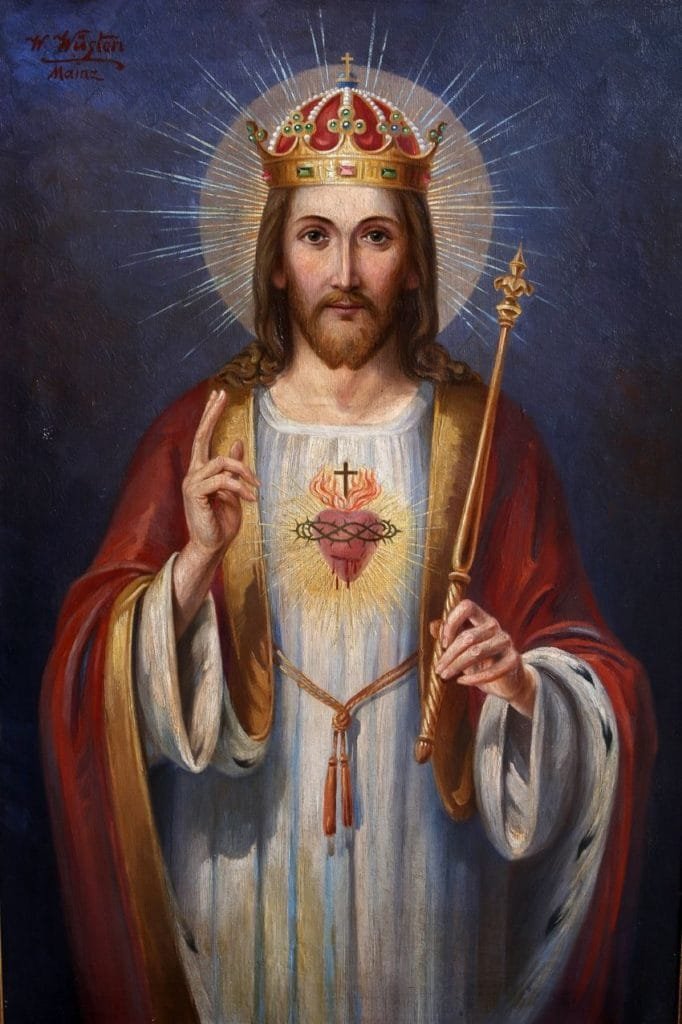 READING I
Acts 19:1–8
While Apollos was in Corinth, Paul traveled through the interior of the country and down to Ephesus where he found some disciples. He said to them, "Did you receive the Holy Spirit when you became believers?" They answered him, "We have never even heard that there is a Holy Spirit." He said, "How were you baptized?" They replied, "With the baptism of John." Paul then said, "John baptized with a baptism of repentance, telling the people to believe in the one who was to come after him, that is, in Jesus." When they heard this, they were baptized in the name of the Lord Jesus. And when Paul laid his hands on them, the Holy Spirit came upon them, and they spoke in tongues and prophesied. Altogether there were about twelve men.
He entered the synagogue, and for three months debated boldly with persuasive arguments about the Kingdom of God.

RESPONSORIAL PSALM
R. Sing to God, O kingdoms of the earth.
Or: Alleluia.
God arises; his enemies are scattered,
and those who hate him flee before him.
As smoke is driven away, so are they driven;
as wax melts before the fire.
R. Sing to God, O kingdoms of the earth.
Or: Alleluia.
But the just rejoice and exult before God;
they are glad and rejoice.
Sing to God, chant praise to his name;
whose name is the Lord.
R. Sing to God, O kingdoms of the earth.
Or: Alleluia.
The father of orphans and the defender of widows
is God in his holy dwelling.
God gives a home to the forsaken;
he leads forth prisoners to prosperity.
R. Sing to God, O kingdoms of the earth.
Or: Alleluia.

ALLELUIA
If then you have raised with Christ, seek the things that are above, where Christ is seated at the right hand of God.

GOSPEL
Jn 16:29–33
The disciples said to Jesus, "Now you are talking plainly, and not in any figure of speech. Now we realize that you know everything and that you do not need to have anyone question you. Because of this we believe that you came from God." Jesus answered them, "Do you believe now? Behold, the hour is coming and has arrived when each of you will be scattered to his own home and you will leave me alone. But I am not alone, because the Father is with me. I have told you this so that you might have peace in me. In the world you will have trouble, but take courage, I have conquered the world."
31-32 Jesus moderates the Apostles' enthusiasm, which expresses itself in a spontaneous confession of faith; he does this by asking them a question which has two dimensions.

On the one hand, it is a kind of reproach for their having taken too long to believe in him: it is true that there were other occasions when they expressed faith in the Master (cf. Jn 6:68-69; etc), but until now they have not fully realized that he is the One sent by the Father.
The question also refers to the fragility of their faith: they believe, and yet very soon they will abandon him into the hands of his enemies.

Jesus requires us to have a firm faith: it is not enough to show it in moments of enthusiam, it has to stand the test of difficulties and opposition.

33 The Second Vatican Council teaches in connexion with this passage:

"The Lord Jesus who said 'Be of good cheer, I have overcome the world' (Jn 16:33), did not by these words promise complete victory to his Church in this world. This sacred Council rejoices that the earth which has been sown with the seed of the Gospel is now bringing forth fruit in many places under the guidance of the Spirit of the Lord, who is filling the world' (Presbyterorum ordinis, 22).
VIDEO REFLECTION ON THE 1ST READING
TOPIC: DO YOU GIVE UP EASILY ON PEOPLE AND ON YOUR OWN SITUATION IN LIFE?
1st Reading ACTS 19:1-8
Responsorial Psalm Psalms 68:2-3AB, 4-5ACD, 6-7AB
Alleluia Colossians 3:1
Gospel John 16:29-33
In today's first reading, Paul is already on his third missionary journey and is in Ephesus, where he will stay for three years – the longest he will stay in any place. He says that baptism into the Christian faith is not enough to complete our lives. It is the Holy Spirit who will bring life to it.
In the gospel reading, Jesus questions the apostles for the depth of their faith. He says that they will scatter in all directions and abandon Him. But His Father will not.
We should ask H.E.L.P. from our Father, too.
We begin today our 40-day actualization of our theme "Strive for Holiness; Put on Love." The first virtue we will practice and imbibe is Heartfelt Compassion. Learn more on this and how we can truly practice this virtue through our various social media and documents.
Stay updated: subscribe by email for free TO OUR NEW WEBSITE www.catholicsstrivingforholiness.org (PUT YOUR EMAIL IN THE SUBSCRIBE WIDGET).
We are also in www.fb.com/Catholicsstrivingforholiness. Kindly help more people in their Christian life by liking our page and inviting your family, friends and relatives to do so as well. Thanks in advance and God bless you and your loved ones! Fr. Rolly Arjonillo