THURSDAY, 1ST WEEK OF LENT READINGS AND COMMENTARIES: PRAYER AND THE GOLDEN RULE (Mt 7:7-12).
THURSDAY, 1ST WEEK OF LENT
READINGS AND COMMENTARIES:
PRAYER AND THE GOLDEN RULE
(Mt 7:7-12).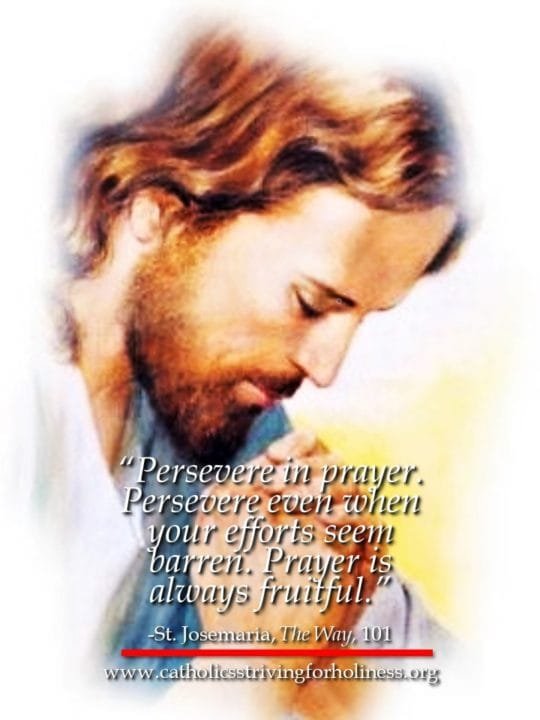 Thursday, 1st week of Lent
Mass Readings
READING I
Est:12, 14–16, 23–25
Queen Esther, seized with mortal anguish, had recourse to the Lord. She lay prostrate upon the ground, together with her handmaids, from morning until evening, and said: "God of Abraham, God of Isaac, and God of Jacob, blessed are you. Help me, who am alone and have no help but you, for I am taking my life in my hand. As a child I used to hear from the books of my forefathers that you, O Lord, always free those who are pleasing to you. Now help me, who am alone and have no one but you, O Lord, my God.
"And now, come to help me, an orphan. Put in my mouth persuasive words in the presence of the lion and turn his heart to hatred for our enemy, so that he and those who are in league with him may perish. Save us from the hand of our enemies; turn our mourning into gladness and our sorrows into wholeness."

RESPONSORIAL PSALM
R. Lord, on the day I called for help, you answered me.
I will give thanks to you, O Lord, with all my heart,
for you have heard the words of my mouth;
in the presence of the angels I will sing your praise;
I will worship at your holy temple
and give thanks to your name.
R. Lord, on the day I called for help, you answered me.
Because of your kindness and your truth;
for you have made great above all things
your name and your promise.
When I called, you answered me;
you built up strength within me.
R. Lord, on the day I called for help, you answered me.
Your right hand saves me.
The Lord will complete what he has done for me;
your kindness, O Lord, endures forever;
forsake not the work of your hands.
R. Lord, on the day I called for help, you answered me.

VERSE BEFORE THE GOSPEL
Create a clean heart in me, O God; give back to me the joy of your salvation.

GOSPEL
Mt 7:7–12
Jesus said to his disciples: "Ask and it will be given to you; seek and you will find; knock and the door will be opened to you. For everyone who asks, receives; and the one who seeks, finds; and to the one who knocks, the door will be opened. Which one of you would hand his son a stone when he asked for a loaf of bread, or a snake when he asked for a fish? If you then, who are wicked, know how to give good gifts to your children, how much more will your heavenly Father give good things to those who ask him.
"Do to others whatever you would have them do to you. This is the law and the prophets."
FROM THE NAVARRE BIBLE, COMMENTARY TO THE GOSPEL OF ST. MATTHEW
(with permission)
The effectiveness of prayer

7-11 Here the Master teaches us in a number of ways about the effectiveness of prayer. Prayer is a raising of mind and heart to God to adore him, to praise him, to thank him and to ask him for what we need (cf. Pius X, Catechism of Christian Doctrine, 255). Jesus emphasizes the need for petitionary prayer, which is the first spontaneous movement of a soul who recognizes God as his Creator and Father. As God's creature and child, man needs to ask him humbly for everything.
In speaking of the effectiveness of prayer, Jesus does not put any restriction: "Every one who asks receives", because God is our Father. St Jerome comments: "It is written, to everyone who asks it will be given; so, if it is not given to you, it is not given to you because you do not ask; so, ask and you will receive" (Comm. in Matth., 7).
However, even though prayer in itself is infallible, sometimes we do not obtain what we ask for. St Augustine says that our prayer is not heard because we ask "aut mali, aut male, aut mala."

"Mali" (= evil people): because we are evil, because our personal dispositions are not good;
"male" (= badly): because we pray badly, without faith, not persevering, not humbly;
"mala" (= bad things): because we ask for bad things, that is, things which are not good for us, things which can harm us (cf. De civitate Dei, XX, 22 and 27; De Serm. Dom. in monte, II, 27, 73).

In the last analysis, prayer is ineffective when it is not true prayer. Therefore, "Pray. In what human venture could you have greater guarantees of success?" (St. Josemaria, The Way, 96).
The golden rule

12 This "golden rule" gives us a guideline to realize our obligations towards and the love we should have for others. However, if we interpreted it superficially it would become a selfish rule; it obviously does not mean do ut des ("I give you something so that you will give me something") but that we should do good to others unconditionally: we are clever enough not to put limits on how much we love ourselves.
This rule of conduct will be completed by Jesus' "new commandment" (Jn 13:34), where he teaches us to love others as he himself has loved us.
---
Jesus invites his apostles to pray. Its effectiveness of founded on God's loving and paternal Providence. However, the "first condition for any petition to be effective is that we conform our will to God's will. God sometimes wills or allows things and events to happen that we do not want and do not understand, but which in the end will be of great benefit to us and to others. Each time we make that act of identification of our will with God's we shall have taken an important step forward in the virtue of humility ( F. Fernandez-Carvajal, ICWG, vol. 2, n. 9.1)."
---
VIDEO COMMENTARY
TOPIC: DO YOU GET FRUSTRATED AND DISAPPOINTED WHEN YOUR PRAYERS ARE NOT HEARD BY GOD?
In today's gospel reading, Jesus reminds us of the importance and power of prayer. He also emphasizes the need for us to pray. Do you pray regularly and, yet, you feel you are not being heard? You may feel that your prayer has fallen on deaf ears; that God must be sleeping or must be ignoring you.
---
SEE AS WELL:
THURSDAY 1ST WEEK LENTEN READING: BE SHEPHERDS LIKE CHRIST (St. Asterius). Read in https://catholicsstrivingforholiness.org/thursday-1st-week-lenten-reading-be-shepherds-like-the-lord-st-asterius-of-amasea/
---
Stay updated: subscribe by email for free TO OUR NEW WEBSITE www.catholicsstrivingforholiness.org (PUT YOUR EMAIL IN THE SUBSCRIBE WIDGET).
We are also in www.fb.com/Catholicsstrivingforholiness. Kindly help more people in their Christian life by liking our page and inviting your family, friends and relatives to do so as well. Thanks in advance and God bless you and your loved ones! Fr. Rolly Arjonillo