August 28: ST. AUGUSTINE OF HIPPO. A Beautiful Story of God's Mercy and the Conversion of a Great Sinner Turned Saint. Video summary and text
August 28: ST. AUGUSTINE OF HIPPO,
Father and Doctor of the Church.
A Beautiful Story of God's Mercy and
the Conversion of a Great Sinner Turned Saint.
Video summary and text.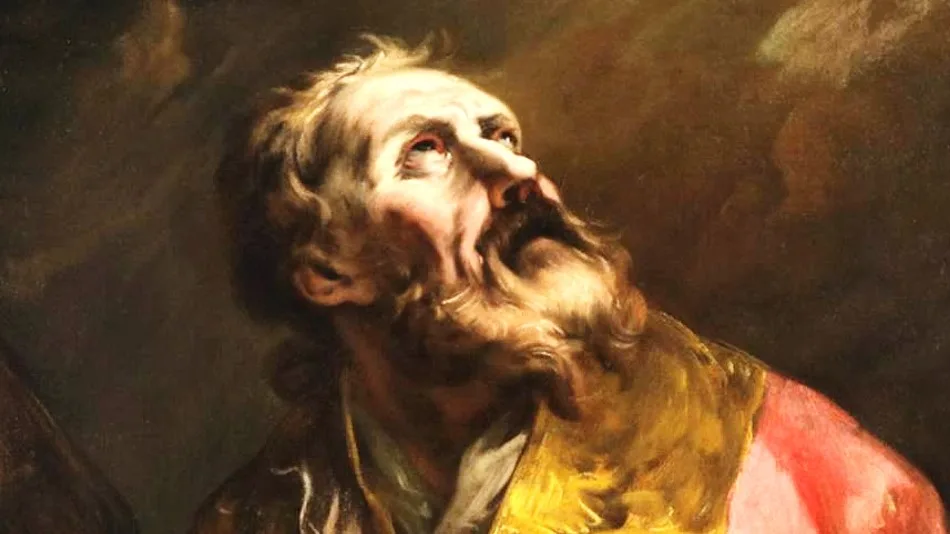 August 28: ST. AUGUSTINE OF HIPPO,
Father and Doctor of the Church.
A Beautiful Story of God's Mercy and
the Conversion of a Great Sinner Turned Saint.
Video summary and text.
OUTLINE
As we celebrate the memorial of St. Augustine, of Hippo, Father and Doctor of the Church, son of St. Monica, we recall his life,  a beautiful and inspiring example of God's love, mercy and patience, always disposed to wait for man to return to Him through humility and contrition, paving then the path of conversion and holiness.
1. Augustine's dissolute life prior to his conversion.
Prior to his conversion, St. Augustine led a dissolute life, living with a mistress for several years with whom he had a son, engulfed in a worldly life, inebriated with bodily pleasures, fame, ambition, pride, and vainglory. But with God's grace and St. Augustine's correspondence, he made a complete turnaround and became a great philosopher, theologian, priest, then Bishop, defender of the orthodoxy of the Catholic faith, all these, thanks to the fervent and persevering prayers of his mother, St. Monica, and the help and friendship of St. Ambrose of Milan.
Born in Tagaste (Africa) on November 23, 354 with a quick wit, superior intelligence, coupled with eloquence in speech and rhetoric, Augustine was brought up by his mother, Monica, as a Christian. Nevertheless, pride and impurity obfuscated his intelligence such that he had difficulty in accepting the truth about God and the Catholic faith. Through the patience and persistent prayers of St. Monica and the spiritual and doctrinal guidance given to him by St. Ambrose of Milan, Augustine finally accepted that Christianity is the only true religion. Nevertheless, he did not immediately received baptism as he was unsure of being able to live a chaste life.
2. His Conversion
The crucial moment which led to him to change his mind came. Sometime in 386 while in Milan, news regarding the conversion of two men after reading a book on St. Anthony's life reached him. This led Augustine to feel shameful of himself and told his close friend, Alipius:
-"What are we doing? Unlearned people are taking Heaven by force, while we, with all our knowledge, are so cowardly that we keep rolling around in the mud of our sins!"
Augustine then, sorrowful and contrite, prayed to God: "How long more, O Lord? Why does not this hour put an end to my sins?" It was then he heard a child singing a song often repeating the words, "Tolle, lege! Tolle, lege (Take up and read! Take up and read)" Interpreting those words as a command coming from God to pick and read the Scriptures, he looked for a Bible, opened it and read the first passage he came upon, which was from the Letter of St. Paul to the Romans 13: 13-14:
"Not in carousing and drunkenness, not in sexual excess and lust, not in quarreling and jealousy. Rather, put on the Lord Jesus Christ, and make no provision for the desires of the flesh."
Upon reading this passage, Augustine's heart was flooded by God's light and "No further would I read, nor did I need; for instantly, as the sentence ended, – by a light, as it were, of security infused into my heart, – all the gloom of doubt vanished away (See, 'Confessions,' Book 8, Chapter XII)." He understood that it was time for him to put aside his worldly living and change his ways. Augustine was then baptized by Ambrose during the Easter Vigil April 24, 387 together with his friend Alypius and his son Adeodatus.
3. The Great Sinner becomes one of the Greatest Saints of the Church.
He later became a priest, then bishop, a prolific writer on different philosophical, theological and spiritual topics, defender of the Catholic faith combatting heresies, founder of religious priests, and without doubt, one of the greatest saints the entire Church has known.
Reflecting later on his experience, Augustine wrote in his Confessions, (a must read book for all Catholics): "Lord, You have made us for yourself and our hearts are restless until they rest in you (Book I, Chapter 1)."
Dear friends, it's never too late to respond to God's call for conversion and sanctification. In spite of our past mistakes, errors and sins, even grave at that, God is always ready to receive a humble and contrite heart and lead him to the path towards holiness.
Let us ask St. Augustine's intercession so that we may also heed God's numerous calls towards conversion throughout the day. Let us never forget to pray as well for the conversion of many souls everyday so that they be freed from the slavery of sin and promptly respond to God's call to conversion.
Today is a special day to pray and thank as well the Augustinian friars and nuns for all the work they have done for God's glory and for the good of many souls.
-Fr. Rolly Arjonillo, priest of Opus Dei. CATHOLICS STRIVING FOR HOLINESS FB page and website. Hope you like our page and invite your friends as well to do so in order to help more people.
VIDEO SUMMARY
Stay updated: subscribe by email for free TO OUR NEW WEBSITE www.catholicsstrivingforholiness.org (PUT YOUR EMAIL IN THE SUBSCRIBE WIDGET).
We are also in www.fb.com/Catholicsstrivingforholiness. Kindly help more people in their Christian life by liking our page and inviting your family, friends and relatives to do so as well. Thanks in advance and God bless you and your loved ones! Fr. Rolly Arjonillo