POPE FRANCIS ON THE 25TH SUNDAY IN ORDINARY TIME C
POPE FRANCIS ON THE 25TH SUNDAY IN ORDINARY TIME C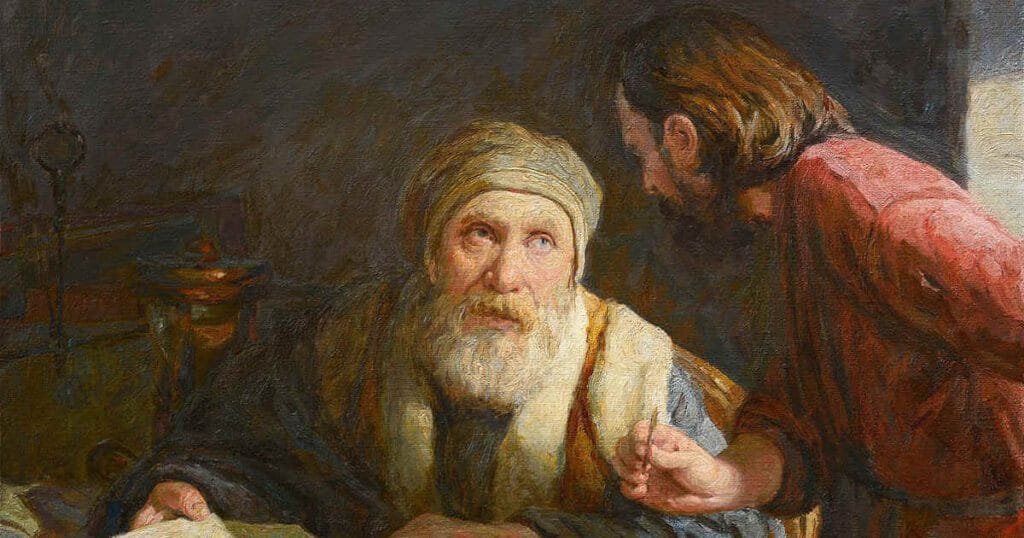 ANGELUS
Saint Peter's Square
25th Sunday in Ordinary Time C, 18 September 2022
____________________________
Dear brothers and sisters, buongiorno!
The parable in the Gospel of today's liturgy (cf. Lk 16:1-13) seems a bit difficult to understand for us. Jesus tells a story about corruption: a dishonest manager who steals, and then after being discovered by his master, acts shrewdly to get out of the situation. We ask ourselves: what is this shrewdness of the corrupt manager about and what does Jesus want to tell us?
In this story we see how the corrupt manager ends up in trouble because he took advantage of his master's property. Now he must give an account, and he will lose his job. But he does not give up, he does not resign himself to his fate and does not play the victim. On the contrary, he acts immediately with shrewdness, he looks for a solution and is creative. Jesus uses this story as a way to put before us a provocation when he says: "The children of this age are more shrewd in dealing with their own generation than are the children of light." (v. 8) It happens that those who move in darkness, by certain worldly standards, know how to get by even when in trouble, they know how to be more shrewd than others. Instead, Jesus' disciples, namely ourselves, sometimes have fallen asleep or are naive, not knowing how to take the initiative to find ways out of difficulties (cf. Evangelii gaudium, 24). For example, I am thinking of times of personal or social crisis, but also of Church crisis: sometimes we allow discouragement to overcome us or we start to complain and play the victim. Instead, Jesus says we can also be clever in following the Gospel, awake and attentive to discern reality and be creative to find good solutions for us and others.
But there is another teaching that Jesus gives us. Indeed, what is the shrewdness of the manager about we ask? He decides to give a discount to those who were in debt, and so they become his friends and he hopes they can help him when his master fires him. Before he was accumulating wealth for himself, but now he uses it in the same way by stealing to make friends who can help him in the future. Jesus then gives us a teaching on how we use material goods: "And I tell you, make friends for yourselves by means of dishonest wealth so that when it is gone, they may welcome you into the eternal homes." (v. 9). To inherit eternal life then, there is no need to accumulate goods in this world, but what matters is the love we will have expressed in our fraternal relations. This is what Jesus asks of us: do not use the goods of this world only for yourselves and selfishly, but use them to create friendship, to create good relationships, to act with charity, to promote fraternity and to show care for the weakest.
Brothers and sisters, even in our world today there are stories of corruption like the one in the Gospel: dishonest conduct, unfair policies, selfishness that dominates the choices of individuals and institutions, and many other murky situations. But we Christians are not allowed to become discouraged, or worse, to let go of things, remaining indifferent. On the contrary, we are called to be creative in doing good with the prudence and the cleverness of the Gospel, using the goods of this world, not only material but all of the gifts we have received from the Lord, not to enrich ourselves, but to generate fraternal love and social fellowship. This is very important: through our behavior we can create social friendship.
Let us pray to the Blessed Virgin Mary so that she may help us be like herself poor in spirit and rich in works of charity for one another.
Source: https://www.vatican.va/content/francesco/en/angelus/2022/documents/20220918-angelus.html
Emphasis mine.
ANGELUS
Saint Peter's Square
25th Sunday in Ordinary Time C, 22 September 2019
---
Dear Brothers and Sisters, Good morning!
The parable in this 25th Sunday in Ordinary Time C Gospel passage (cf. Lk 16:1-13) has as its protagonist a sly and dishonest steward who, charged with wasting his master's goods, is about to be dismissed. In this difficult situation, he does not complain; he does not seek justifications nor does he allow himself to become discouraged, but thinks of a way out in order to ensure himself a calm future. He initially reacts with clarity of mind, recognizing his own limitations: "I am not strong enough to dig, and I am ashamed to beg" (v. 3); then he acts shrewdly, robbing his master for the last time. In fact, he calls the debtors and reduces the debts they owe to the master, in order to make them friends and to be repaid by them later. This is to make friends through corruption and obtaining gratitude through corruption, as sadly is common practice today.
Jesus presents this example certainly not to encourage dishonesty, but prudence. Indeed he emphasizes: "The master commended the dishonest steward for his prudence" (v. 8), that is, for that combination of intelligence and cunning, which enables one to overcome difficult situations. The key to reading this narrative lies in Jesus' invitation at the end of the parable: "make friends for yourselves by means of unrighteous mammon, so that when it fails they may receive you into the eternal habitations" (v. 9).
This seems somewhat confusing, but it is not so: the "unrighteous mammon" is money — also called "devil's dung" — and in general material goods.
Wealth can propel one to build walls, create division and discrimination. Jesus, on the contrary, encourages his disciples to reverse course: "Make friends for yourselves by means of mammon". It is an invitation to know how to change goods and wealth into relationships, because people are worth more than things, and count more than the wealth they possess. Indeed, in life, it is not those who have many riches who bear fruit, but those who create and keep alive many bonds, many relationships, many friendships through a variety of "mammon", that is, the different gifts that God has given them. But Jesus also points to the ultimate aim of his exhortation: "Make friends for yourselves by means of mammon so that they may receive you into the eternal habitations". If we are able to transform wealth into tools of fraternity and solidarity, not only will God be there to welcome us into heaven, but also those with whom we have shared, properly stewarded what the Lord has placed in our hands.
Brothers and sisters, this Gospel passage makes the question of the dishonest steward dismissed by his master, resonate in us: "What shall I do now?" (cf. v. 3). In facing our shortcomings and our failures, Jesus assures us that we are always in time to put right with good the harm done. Those who have caused tears, make someone happy; those who have wrongfully taken, give to those who are in need. By doing so, we will be commended by the Lord "because we have acted with prudence", that is, with the wisdom of those who recognize themselves as children of God and challenge themselves for the Kingdom of Heaven.
May the Blessed Virgin help us to be prudent by assuring ourselves not worldly success but eternal life, so that at the moment of the final judgement, the needy people whom we have helped can testify that in them we saw and served the Lord.
Source: https://www.vatican.va/content/francesco/en/angelus/2019/documents/papa-francesco_angelus_20190922.html
Emphasis mine.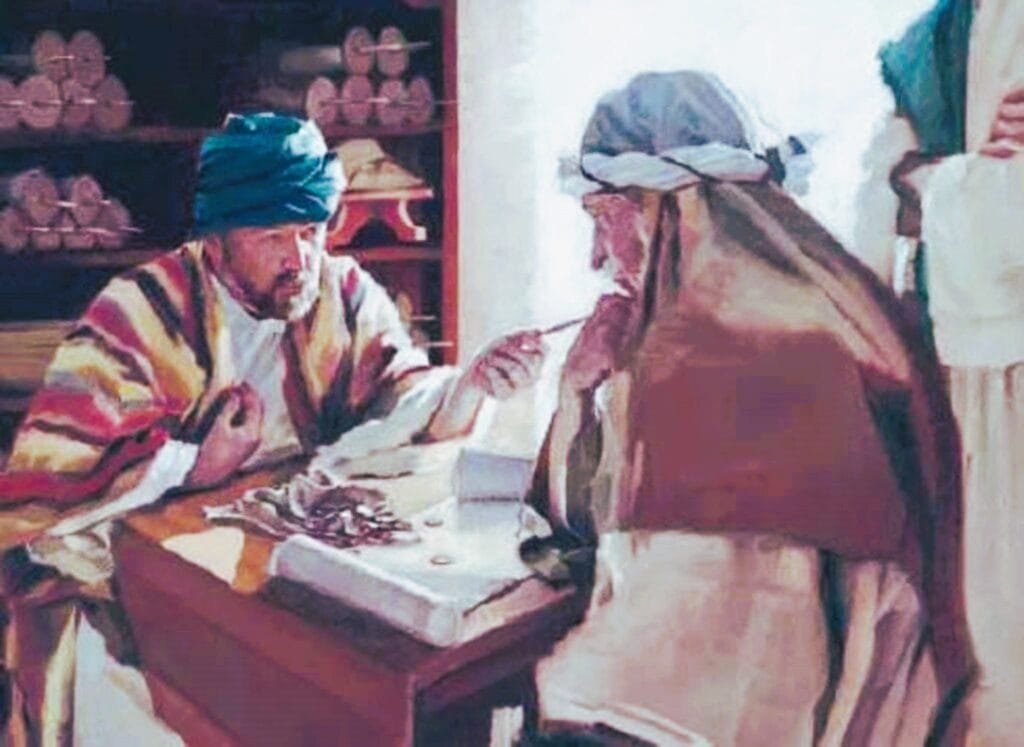 ANGELUS
Saint Peter's Square
25th Sunday in Ordinary Time C, 18 September 2016
---
Dear Brothers and Sisters, Good morning!
Today, Jesus invites us to reflect on two opposing ways of life: the way of the world and that of the Gospel — the worldly spirit is not the spirit of Jesus — and He does so by recounting the parable of the unfaithful and corrupt steward, who is praised by Jesus, despite his dishonesty (cf. Lk 16:1-13). We must point out immediately that this administrator is not presented as a model to follow, but as an example of deceitfulness. This man is accused of mismanaging his master's affairs, and before being removed, astutely he tries to ingratiate himself with the debtors, condoning part of their debt so as to ensure himself a future. Commenting on this behaviour, Jesus observes: "For the sons of this world are wiser in their own generation than the sons of light" (v. 8).
We are called to respond to this worldly astuteness with Christian astuteness, which is a gift of the Holy Spirit. This is a matter of departing from the worldly spirit and values, which the devil really favours, in order to live according to the Gospel. How is worldliness manifested? Worldliness is manifested by attitudes of corruption, deception, subjugation, and it constitutes the most ill-chosen road, the road of sin, because one leads you to the other! It's like a chain, even if — it's true — it is generally the easiest road to travel. Instead, the spirit of the Gospel requires a serious lifestyle — serious but joyful, full of joy! — serious and challenging, marked by honesty, fairness, respect for others and their dignity, and a sense of duty. And this is Christian astuteness!
The journey of life necessarily involves a choice between two roads: between honesty and dishonesty, between fidelity and infidelity, between selfishness and altruism, between good and evil. You can not waver between one and the other, because they move on different and conflicting forms of logic. The prophet Elijah said to the people of Israel that went on these two roads: "You are limping with both feet!" (cf. 1 Kings 18:21). It's a fine image. It is important to decide which direction to take and then, once you have chosen the right one, to walk it with enthusiasm and determination, trusting in God's grace and the support of His Spirit. The conclusion of the Gospel passage is powerful and categorical: "No servant can serve two masters; for either he will hate the one and love the other, or he will be devoted to the one and despise the other" (Lk 16:13).
With this teaching, Jesus today urges us to make a clear choice between Him and the worldly spirit, between the logic of corruption, of the abuse of power and greed, and that of righteousness, meekness and sharing. Some people conduct themselves with corruption as they do with drugs: they think they can use it and stop when they want. It starts out small: a tip here, a bribe over there…. And between this and that, one's freedom is slowly lost. Corruption is also habit-forming, and generates poverty, exploitation, and suffering. How many victims there are in the world today! How many victims of this widespread corruption. But when we try to follow the Gospel logic of integrity, clarity in intentions and in behaviour, of fraternity, we become artisans of justice and we open horizons of hope for humanity. In gratuitousness and by giving of ourselves to our brothers and sisters, we serve the right master: God.
May the Virgin Mary help us to choose at every opportunity and at all costs, the right way, even finding the courage to go against the tide, in order to follow Jesus and his Gospel.
Source: https://www.vatican.va/content/francesco/en/angelus/2016/documents/papa-francesco_angelus_20160918.html
Emphasis mine.
POPE FRANCIS' HOMILY:
Dirty bread of corruption Friday, 8 November 2013
(by L'Osservatore Romano, Weekly ed. in English, n. 46, 15 November 2013)
In his homily during Holy Mass in the Chapel of Santa Marta, Pope Francis commented on the parable of the dishonest steward taken from the Gospel of St Luke (16:1-8).
The Holy Father began: "The Lord speaks to us again about the spirit of the world, about worldliness: how this worldliness works and how perilous it is. In his prayer after the Last Supper on Holy Thursday, Jesus besought the Father not to allow his disciples to fall into worldliness".
The Pope reaffirmed that "worldliness is the enemy", and "the devil derives great pleasure" from seeing us live according to its ways. He pointed to the dishonest steward described in the Gospel as an example of worldliness. "Some of you might say: 'But this man only did what everyone does!'. No, not everyone! Some company administrators, public administrators, government administrators … but perhaps not many. It's an attitude of taking short cuts, of taking the easy road to earn a living".
"The master praises the dishonest steward in the Gospel", the Pope continued. "HE IS PRAISING BRIBERY. THE HABIT OF BRIBES AND KICKBACKS IS A WORLDLY AND EXTREMELY SINFUL HABIT…. GOD COMMANDED US TO BRING HOME BREAD THROUGH HONEST WORK". INSTEAD "THIS STEWARD WAS GIVING DIRTY BREAD TO HIS CHILDREN TO EAT. AND HIS CHILDREN, WHO PERHAPS WERE EDUCATED IN EXPENSIVE UNIVERSITIES AND WERE RAISED IN VERY CULTURED CIRCLES, WERE FED DIRT BY THEIR FATHER. FOR IN BRINGING HOME UNCLEAN BREAD, THEIR FATHER LOST HIS DIGNITY. AND THIS IS A GRAVE SIN. IT MIGHT START WITH A SMALL BRIBE, BUT IT IS LIKE A DRUG".
Pope Francis explained, in fact, THAT IT IS A SERIOUS SIN "BECAUSE IT IS SO AGAINST OUR DIGNITY". "THAT DIGNITY BY WHICH WE ARE UNITED THROUGH OUR WORK. NOT THROUGH BRIBES AND KICKBACKS. NOT THROUGH THIS ADDICTION TO WORLDLY CUNNING. WHEN WE READ IN THE PAPERS OR HEAR SOMEONE ON THE NEWS SPEAK ABOUT CORRUPTION, PERHAPS WE THINK THAT CORRUPTION IS JUST A WORD. THIS IS CORRUPTION: NOT EARNING OUR DAILY BREAD WITH DIGNITY".
However, the Holy Father noted, there is another road, an alternative route to worldly cunning. It is the path of "Christian cleverness". This path, he said, "allows us to be cunning but not according to the spirit of the world. Jesus himself said it: be wise as serpents, innocent as doves". Uniting these two realities is a grace and a gift of the Holy Spirit, the Pope said. "This Christian cleverness is a gift; it is a grace that the Lord gives to us. But we need to ask for it".
Pope Francis then turned his attention to the families of the world's dishonest stewards. "PERHAPS TODAY," HE SAID, "IT WOULD BE GOOD FOR ALL OF US TO PRAY FOR THE MANY CHILDREN WHO RECEIVE DIRTY BREAD FROM THEIR PARENTS, SINCE THEY TOO ARE HUNGRY; THEY ARE HUNGRY FOR DIGNITY".
The Holy Father concluded by inviting all of those present "TO ASK THE LORD TO CHANGE THE HEARTS OF THOSE WHO ARE DEVOTED TO THE GODDESS OF BRIBERY" IN ORDER THAT "THEY MIGHT UNDERSTAND THAT DIGNITY COMES FROM NOBLE WORK, FROM HONEST WORK, FROM DAILY WORK, AND NOT FROM THE EASY ROAD WHICH IN THE END STRIPS YOU OF EVERYTHING". For when they face death, he said, "these poor people who lose their dignity through the practice of bribery do not take with them the money they earned; they only take their lack of dignity. Let us pray for them".
HOMILY SOURCE: https://w2.vatican.va/content/francesco/en/cotidie/2013/documents/papa-francesco-cotidie_20131108_dirty-bread.html
Emphasis mine.
Stay updated: subscribe by email for free TO OUR NEW WEBSITE www.catholicsstrivingforholiness.org (PUT YOUR EMAIL IN THE SUBSCRIBE WIDGET).
We are also in www.fb.com/Catholicsstrivingforholiness. Kindly help more people in their Christian life by liking our page and inviting your family, friends and relatives to do so as well. Thanks in advance and God bless you and your loved ones! Fr. Rolly Arjonillo