WHAT IS THE FIRST THING WE MUST DO UPON ENTERING THE CHURCH?
WHAT IS THE FIRST THING WE MUST DO UPON ENTERING THE CHURCH?
The Church is God's abode, a house of prayer, as Jesus said in the Gospels. It is where God is truly, really and substantially present. Where? In the Tabernacle. For love of us, Our Lord Jesus Christ invented a way, without being afraid of humbling himself and being left alone by men, being enclosed in the prison of love (St. Josemaria), which is the Tabernacle, where the Eucharistic species, the consecrated Host, which is the Body of Christ, is reserved so that we could visit Him, love, console Him, and be loved, helped and consoled by Him as well.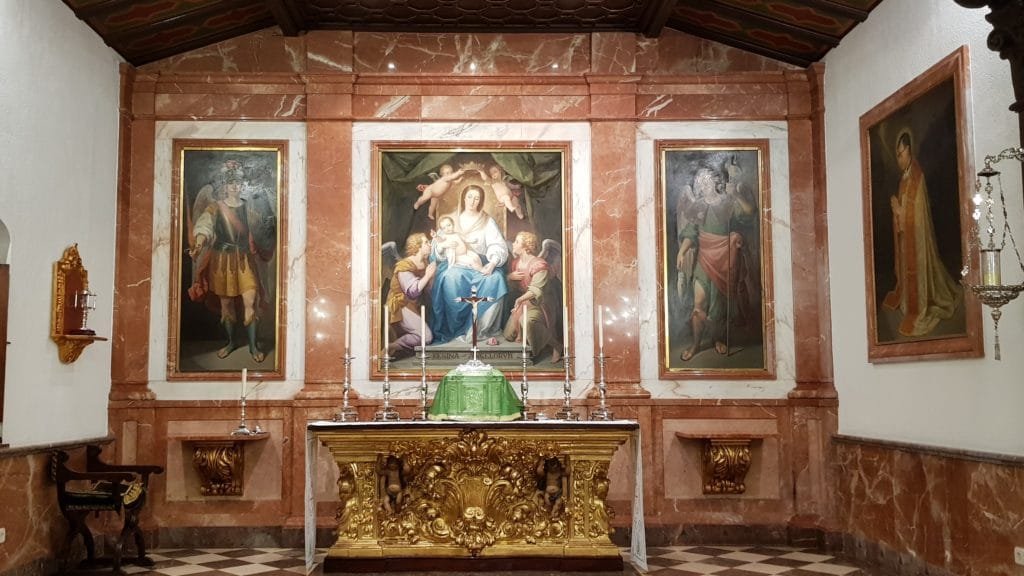 Love is with love repaid (St. Josemaria). And as the answer to our question above, presupposing that we have made the Sign of the Cross with the holy water at the font, upon entering whatever Catholic church, we must look for the Tabernacle which is the most important and the holiest place in the Church, and greet Him with a loving genuflection, a gesture of love, adoration, Thanksgiving, and respect, just as we greet our parents with a kiss, or in the Philippines, with a "mano po," which consists in putting the hand of the elder to one's forehead, a sign of reverence and respect.
In some churches, the Tabernacle is at the center of the nave, whereas in others, it is at the lateral nave.
Some churches, especially the bigger ones, have a sign or plaque indicating that it is the Chapel of the Blessed Sacrament where one could find Our Lord exposed in a monstrance.
How do we know that Jesus is reserved in the Tabernacle? We usually know that Jesus is present in the Tabernacle with either one or both
Look for the votive candle in front of the Tabernacle. It should be lit.
In some churches or oratories, a veil covers the Tabernacle. It is of different colors depending on the liturgical season, or of the liturgical day: red for martyrs, white for pastors, virgins, etc., purple for Advent or Lent, and so on.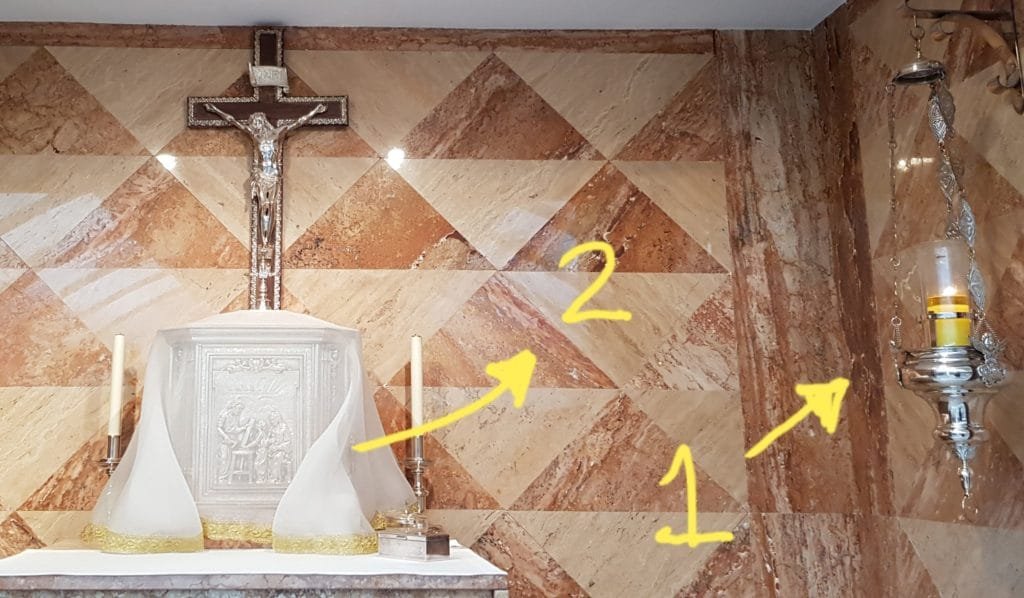 Dear brethren, let us manifest our faith and love for Our Lord Jesus Christ who humbles Himself in the Most Holy Eucharist, to remain with us for always in the Tabernacle, by at least greeting Him with a loving genuflection everytime we enter into His abode.
Have a great day ahead! Fr. Rolly Arjonillo