WEDNESDAY, 3RD WEEK OF ADVENT GOSPEL, REFLECTION AND COMMENTARY. THE MISSION OF JOHN THE BAPTIST (Lk 7:18b–23).
WEDNESDAY, 3RD WEEK OF ADVENT GOSPEL, REFLECTION AND COMMENTARY. THE MISSION OF JOHN THE BAPTIST (Lk 7:18b–23).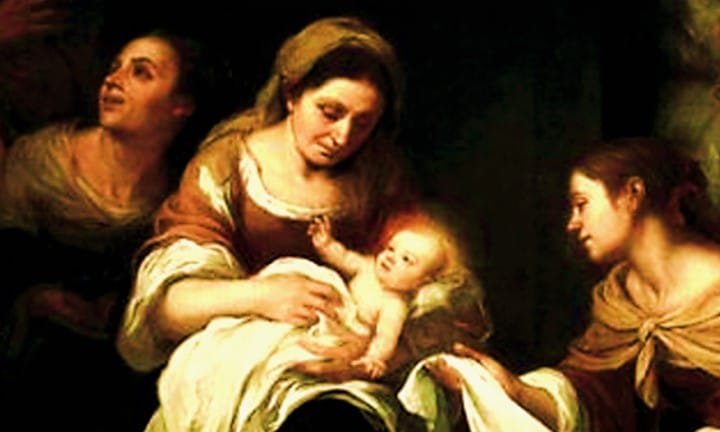 GOSPEL OF WEDNESDAY, 3RD WEEK OF ADVENT
Lk 7:18b–23
At that time, John summoned two of his disciples and sent them to the Lord to ask, "Are you the one who is to come, or should we look for another?" When the men came to the Lord, they said, "John the Baptist has sent us to you to ask, 'Are you the one who is to come, or should we look for another?'" At that time Jesus cured many of their diseases, sufferings, and evil spirits; he also granted sight to many who were blind. And Jesus said to them in reply, "Go and tell John what you have seen and heard: the blind regain their sight, the lame walk, lepers are cleansed, the deaf hear, the dead are raised, the poor have the good news proclaimed to them. And blessed is the one who takes no offense at me."
18-23 "It was not out of ignorance that John enquired about Christ's coming in the flesh, for he had already clearly professed his belief, saying, 'I have seen and have borne witness that this is the Son of God' (Jn 1:34).

That is why he does not ask, 'Are you he who has come?' but rather, 'Are you he who is to come?' thus asking about the future, not about the past. Nor should we think that the Baptist did not know about Christ's future Passion, for it was John who said, 'Behold the Lamb of God, who takes away the sins of the world' (Jn 1:29), thus foretelling his future immolation, which other prophets had already foretold, particularly Isaiah (chap. 53). . . . It can also be replied, with St John Chrysostom, that John made this enquiry not from doubt or ignorance, but because he wished his disciples to be satisfied on this point, by Christ. Therefore, Christ gave his reply to instruct these disciples, by pointing to the evidence of his miracles (v.22)" (St Thomas Aquinas, Summa theologiae, Il-Il, q.2, a.7 ad 2).

22 In his reply to these disciples of John the Baptist, Jesus points to the miracles he has worked, which show that he has inaugurated the Kingdom of God; he is, therefore, the promised Messiah.

Along with miracles, one of the signs of the coming of the Kingdom is the preaching of salvation to the poor. On the meaning of "the poor", see notes on Mt 5:3; Lk 6:20 and 6:24.
Following the Lord's example, the Church has always taken special care of those in need. In our own time the Popes have stressed time and again the duties of Christians in regard to poverty caused by man's injustice to man: "Selfishness and domination are permanent temptations for men. Likewise an ever finer discernment is needed, in order to strike at the roots of newly arising situations of injustice and to establish progressively a justice which will be less and less imperfect. . . . The Church directs her attention to these new 'poor' — the handicapped, the maladjusted, the old, various groups on the fringe of society — in order to recognize them, help them, defend their place and dignity in a society hardened by competition and the attraction of success" (Paul VI, Octagesima adveniens, 15).

23 These words refer to the same thing Simeon prophesied about when he referred to Christ as a sign that is spoken against, a sign of contradiction (cf. Lk 2:34). People who reject our Lord, who are scandalized by him, will not reach heaven.
VIDEO COMMENTARY
TOPIC: DO YOU SOMETIMES DOUBT GOD EXISTS AND FAITH IS JUST A FIGMENT OF YOUR IMAGINATION?
1st Reading Isaiah 45:6C-8, 18, 21C-25Responsorial Psalm Psalms 85:9AB and 10, 11-12, 13-14
Alleluia Isaiah 40:9-10
Gospel Luke 7:18B-23
We all have doubts, in varying degrees, especially when our need is not answered in the most critical time of our life. When our very survival depends on God's help – say, our source of income dwindles to a halt, when our relationship leaves us battered and scarred, when our self-esteem is pummeled by the criticism and rejection of others, when hopelessness is an understatement to our present predicament – and God seems deaf to our cries, doubt in Him multiplies and crucifies.

TOPIC: DO YOU HAVE THE PERSEVERANCE AND THE FAITH TO WAIT FOR A SAVIOR WHO WILL SOLVE YOUR PROBLEMS?
IN TODAY'S GOSPEL (LUKE 7:18B-23), ONE MIGHT ASK WHY JOHN, WHO HAS ALREADY PROCLAIMED THE COMING OF THE MESSIAH BEFORE, still sends his two disciples to ask Jesus if He truly is the Messiah. In context, John was in prison already, held captive by Herod, and his disciples may already be disheartened at the turn of things. They may also not be too happy that their leader is being overshadowed by somebody who just came into the scene much later than their leader.
Stay updated: subscribe by email for free TO OUR NEW WEBSITE www.catholicsstrivingforholiness.org (PUT YOUR EMAIL IN THE SUBSCRIBE WIDGET).
We are also in www.fb.com/Catholicsstrivingforholiness. Kindly help more people in their Christian life by liking our page and inviting your family, friends and relatives to do so as well. Thanks in advance and God bless you and your loved ones! Fr. Rolly Arjonillo