TOP 5 REASONS ON WHY GO TO SUNDAY MASS.
TOP 5 REASONS
ON WHY GO TO SUNDAY MASS
Perhaps, many people have gotten accustomed to attending online Masses during these gruelling three years of the pandemic. However, with less restrictions in many places and less severity of the recent viral variant strains, perhaps it is time to prudently discern and consider the attendance of Sunday Masses in person, knowing of its utmost importance and of the benefits of being able to receive Holy Communion as along as we are in state of grace.
If, after considering the objective circumstances where one lives, subjective fear may arise, let us consider how others had had to risk their lives to be able to fulfil the Sunday Mass obligation. For example, the early Christians, who were persecuted by the Roman emperors and had the risk of being martyred, overcame this fear to attend Holy Mass celebrated in the various catacombs of Rome.
On the other hand, if during these times one has begun going back to work in his office, or has gone to malls and or parties without hesitation, or to the supermarket in a regular way, wouldn't it be also logical to attend Sunday Mass in person?
It is worthwhile to consider anew top 5 reasons why we should physically attend Holy Mass during these moments when it seems, thank God, that the pandemic is subsiding.
1. Sunday is the day of the Lord.
It is the day when Our Lord Resurrected from the dead, thus overcoming sin, death, evil and the devil, and completing our redemption.
In the Old Testament, God commanded to keep holy the Sabbath day (Saturday). With the Resurrection of Our Lord in a Sunday, the Catholic Church changed it to Sunday. The Compedium of the Catechism n. 452 explains why: As "the first day of the week" (Mark 16:2) it recalls the first creation; and as the "eighth day", which follows the sabbath, it symbolizes the new creation ushered in by the Resurrection of Christ. Thus, it has become for Christians the first of all days and of all feasts. It is the day of the Lord in which he with his Passover fulfilled the spiritual truth of the Jewish Sabbath and proclaimed man's eternal rest in God.
2. God told us to keep his day holy.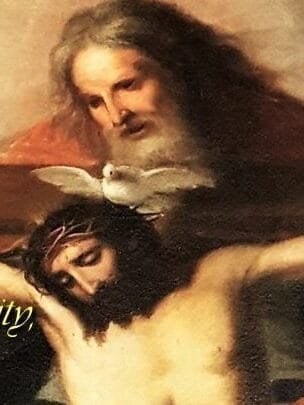 Yes, it is the 3rd Commandment, meaning, it is not optional.
And the best way to keep his day holy is to dedicate to Him at least 1 hour every Sunday (which is really nothing compared to the hours we dedicate for rest, sleep, sports, work, internet, tv, shopping, "malling" etc.)
For this reason, Jesus instituted the Sacrament of the Holy Eucharist during the Last Supper and instructed His Apostes -and their succesors and collaborators- to "Do this in memory of me."
3. To adore God, thank Him, ask, ask Him pardon for our sins.
It's an all-in-one package! These are actually the "ends" (theologically speaking) of the Holy Mass . If you notice, specific parts of the Mass are dedicated to adoration, thanksgiving, petition and reparation.
"Eucharist" means thanksgiving. We have many motives to give thanks to God. But above all, God deserves our adoration, praise and glorification.
Besides, we are always in need and God wants us to "ask" so "we might receive".
We are also sinners in need of His Mercy and forgiveness. Our venial sins are pardoned in the penitential rite. As to our mortal sins, they are only forgiven if we contritely approach the Sacrament of Confession which is usually administered before, during and after the Holy Mass (in places where there are priests, and good priests at that).
Furthermore, the Holy Mass has an infinite value! (Click here)
4. To receive God in Holy Communion as nourishment for our soul if we are in the state of grace.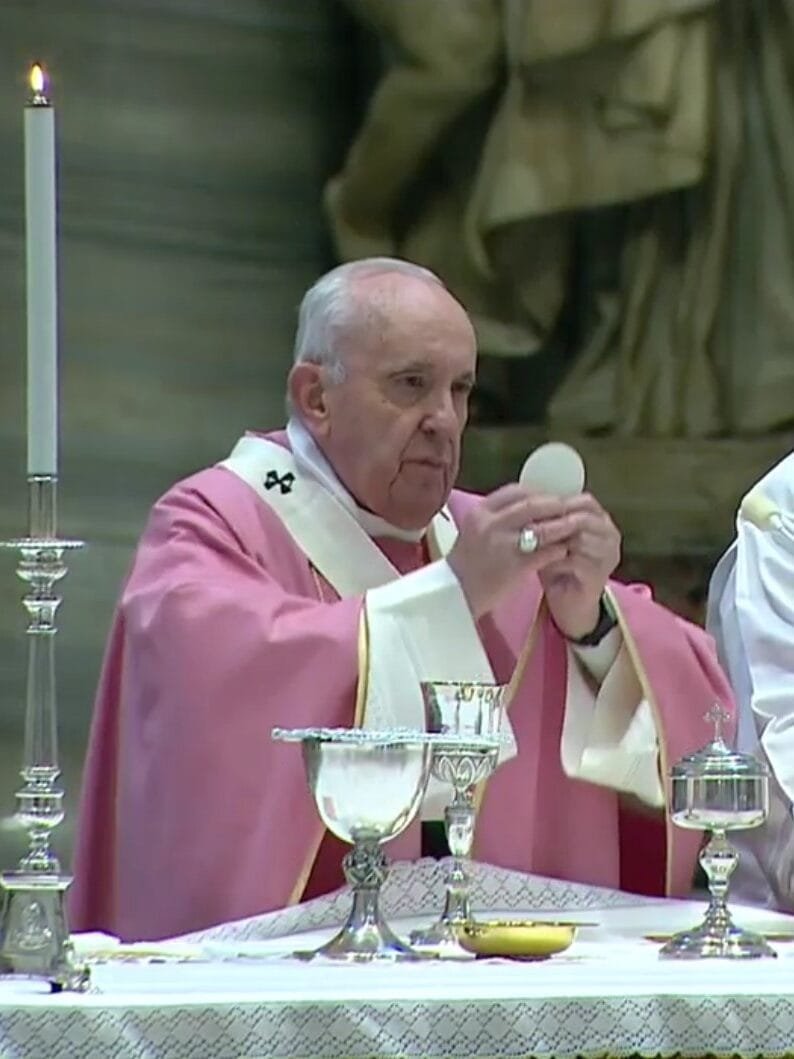 We go to Mass to be with God, together with the entire Church. But more so, it is not only an external union.
We could HAVE God in our soul, when we receive Him in Holy Communion in the state of grace.
If our body needs constant nourishment, so does our soul, and in Communion, we receive not only grace, but the Author of grace Himself, Our Lord Jesus Christ. He is the Daily Bread we ask Our Father in the prayer taught to us by Our Lord the Blessed Eucharist, without which our spirit cannot stay alive.
According to the Catechism of the Council of Trent (cf. IV, 13, 21) the Eucharist is called our daily bread because it is offered daily to God in the Holy Mass and because we should worthily receive it every day, if possible, as St Ambrose advises: "If the bread is daily, why do you take it only once a year…? Receive daily what is of benefit to you daily! So live that you may deserve to receive it daily!" (De Sacramentis, V, 4).
5. To love God, make Him happy, and as a consequence, be ourselves happy and know that we are loved by God as well.
This is yet the most simple and compelling reason: FOR LOVE OF GOD AND TO MAKE HIM HAPPY.
But above all, to witness God's immense love for us, for the Holy Mass "makes present" -in a real but incruent way- His total self-giving and sacrifice on the Cross for our salvation. It is the Holy Sacrifice of the Altar which really commemorates the Holy Sacrifice carried out by Jesus at Calvary out of love for us and for our salvation.
There are surely more reasons why we need to go to Mass every Sunday, but I hope the above-mentioned will encourage you to do so. Dear brethren in Christ, let us be generous to God, convinced that God is never outdone in generosity!
Stay updated: subscribe by email for free TO OUR NEW WEBSITE www.catholicsstrivingforholiness.org (PUT YOUR EMAIL IN THE SUBSCRIBE WIDGET).
We are also in www.fb.com/Catholicsstrivingforholiness. Kindly help more people in their Christian life by liking our page and inviting your family, friends and relatives to do so as well. Thanks in advance and God bless you and your loved ones! Fr. Rolly Arjonillo