TIPS FOR A HOLY AND HAPPY
ADVENT & CHRISTMAS SEASONS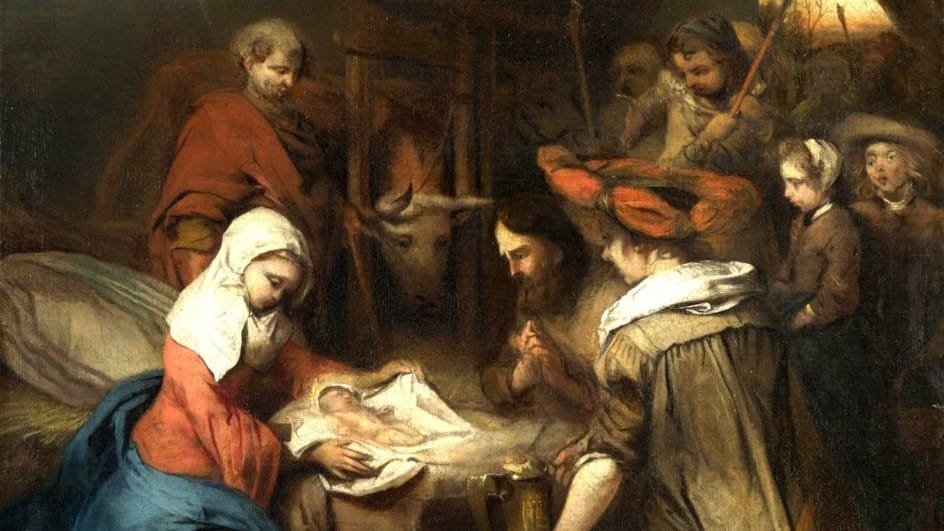 Dear brethren in Christ, convinced that reconciliation with God through the Sacrament of Confession is the best way to prepare for Christmas, we could still refine our preparation in order to take advantage of this holy season to grow in our love for God and for others. Below you have some tips to have a spiritually-filled and therefore a Holy and Happy Advent and Christmas seasons, taken from the beautiful December pastoral letter of Bishop Javier Echevarria. Feel free to share and please do us the kind favor of liking our page so we could reach and help more people.
Thanks and A Holy and Happy Advent season to all, God bless!
Fr. Rolly Arjonillo, Catholics striving for holiness, responding to God's call and with the help of His Grace.
Video summary
+++TEXT STARTS HERE+++
OUTLINE
1. Let us not forget that Jesus Christ comes each day of our existence in the sacraments, prayer and works of mercy.
"As Saint Bernard said, between the first and final advent comes an adventus medius, an intermediary coming of Christ, which marks the entire course of our existence. 'This intermediary coming is, one could say, a path leading from the first to the last: in the first, Christ was our redemption; in the last, he will appear as our life; in this intermediary one he is our rest and our consolation.'"[1]
"These weeks spur us to realize how God draws close to us at each moment; he awaits us in the sacraments, especially Penance and the Eucharist, and equally in prayer, in the works of mercy."
2. Let us live very close to Mary and Joseph during these days.
"Let us turn our eyes more frequently to our Lady and the holy Patriarch, meditating on how they awaited, each day with greater eagerness, the birth of the Son of God. "
"Joyfully keep Joseph and Mary company… and you will hear the traditions of the House of David. You will hear about Elizabeth and Zachary; you will be moved by Joseph's pure love, and your heart will pound whenever they mention the Child who will be born in Bethlehem.'[2]
"I suggest that we try to put more love and affection into praying the Angelus."
3. This season should lead us to a crescendo in our effort to seek God's intimacy – grasping God's love for each one of us- and serve others generously and cheerfully.
"Amid the rushing around, the shopping (or the financial hardships, perhaps tied to a certain lack of social stability), amid wars or natural catastrophes, we have to remember that God is watching over us. Thus we will find peace of heart."
4. We can "take greater care of the small gestures of piety that make our relationship with God warmer and more intimate, and that prepare for the Child Jesus a welcoming inn."
For example, making the sign of the cross slowly, knowing we are welcomed by the Trinity and saved by the Cross;
recollecting ourselves, with naturalness but with devotion, when saying the blessing or giving thanks at meals for our nourishment;
showing by our genuflections before the "perennial Nativity scene of the Tabernacle"7 the firmness of a real and living faith;
accompanying almsgiving with a smile;
greeting our Mother with affection in her images, and preparing during these first days of December for the solemnity of her Immaculate Conception… Amid the dryness of certain days, our Lady will place on our path fragrant flowers, filled with the bonus odor Christi8, the "good aroma of Christ," as happened in the apparitions of Our Lady of Guadalupe to Saint Juan Diego, which we will commemorate on the 12th of this month.
5. Let us meditate on the events of the Nativity Scene: The meditation of the serene and joyful air proper to the stable at Bethlehem which we bear in our heart would lead, "as its ripe fruit, a more intense family atmosphere overflowing with joy, so closely united to these dates."
"The Church urges us to better prepare our heart during Advent, and to set aside unimportant matters, distractions that lead us astray, the superficiality of the immediate
"If we strive to maintain our peace and calm with God, we will also offer it to others.
The closer family life over the days of Christmas will not be marked by arguments, anger, impatience or frivolity, and we will enjoy relaxing and praying together, nourishing good times together as a family, and ironing out prejudices and small grudges that perhaps our heart may harbor."
6. Carry out works of mercy.
"Don't forget to remember during these days people who are alone or in need, and whom we can assist in one way or another, knowing that we ourselves are the first beneficiaries."
"Try to spread this concern that is so Christian to relatives, friends, neighbors, colleagues."
TEXT SOURCE: http://opusdei.us/en-us/section/pastoral-letters/ (you can also download the entire letter in different formats in the same link).
AUDIO CREDIT AND SOURCE: O Holy Night by Kaleb Breese, in https://www.youtube.com/watch?v=FKJslZPbCPY used with permission from Kaleb. Thanks!
ORIGINAL PHOTO SOURCES: PHOTOS USED FOR DIDACTIC AND NON-COMMERCIAL PURPOSES. Most are of public domain but just in case, no copyright infringement intended.
https://uploads0.wikiart.org/images/john-singleton-copley/the-nativity-1777.jpg; http://mb.cision.com/Public/MigratedWpy/98431/9139955/ba5f0b9684b802d6_org.jpg; https://upload.wikimedia.org/wikipedia/commons/8/85/Fabritius_Adoration_of_the_shepherds.JPG; https://catholicsstrivingforholiness.files.wordpress.com/2016/12/cd765-lickl-barentfabritius-theadorationoftheshepherds.jpg; http://www.backtoclassics.com/images/pics/hugovandergoes/hugovandergoes_adorationoftheshepherds-detail.jpg
[1] Saint Bernard, Discourse 5 on Advent, 1 (Liturgy of the Hours, Wednesday of the First Week of Advent, second reading).
[2] Saint Josemaría, Holy Rosary, second joyful mystery.
Stay updated: subscribe by email for free TO OUR NEW WEBSITE www.catholicsstrivingforholiness.org (PUT YOUR EMAIL IN THE SUBSCRIBE WIDGET).
We are also in www.fb.com/Catholicsstrivingforholiness. Kindly help more people in their Christian life by liking our page and inviting your family, friends and relatives to do so as well. Thanks in advance and God bless you and your loved ones! Fr. Rolly Arjonillo