THURSDAY OF THE 1ST WEEK OF ADVENT GOSPEL REFLECTION. BUILDING ON ROCK (Mt 7:21, 24–27)
THURSDAY OF THE 1ST WEEK OF ADVENT GOSPEL REFLECTION. BUILDING ON ROCK (Mt 7:21, 24–27)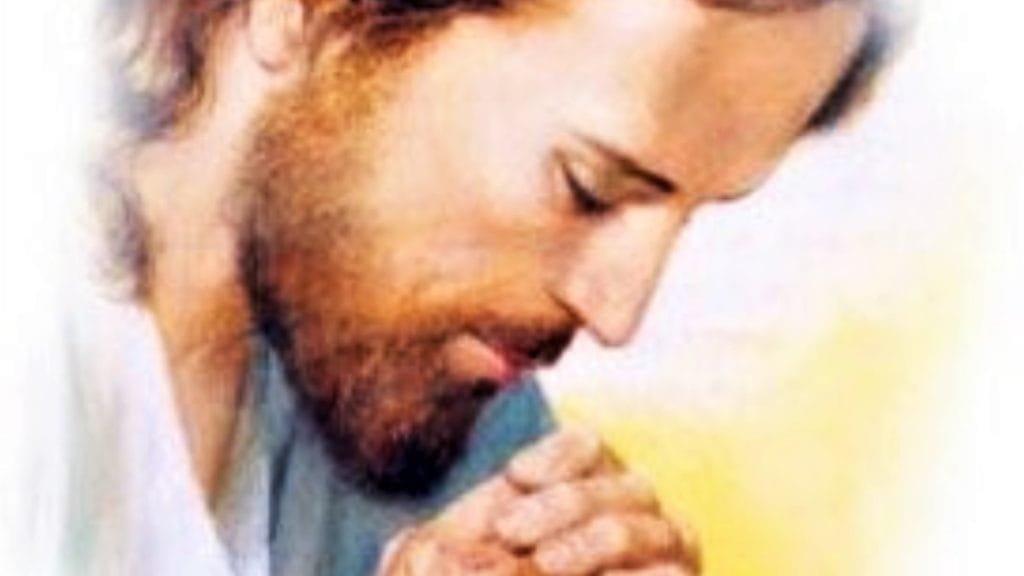 THURSDAY OF THE 1ST WEEK OF ADVENT GOSPEL
Mt 7:21, 24–27
Jesus said to his disciples: "Not everyone who says to me, 'Lord, Lord,' will enter the Kingdom of heaven, but only the one who does the will of my Father in heaven.
"Everyone who listens to these words of mine and acts on them will be like a wise man who built his house on rock. The rain fell, the floods came, and the winds blew and buffeted the house. But it did not collapse; it had been set solidly on rock. And everyone who listens to these words of mine but does not act on them will be like a fool who built his house on sand. The rain fell, the floods came, and the winds blew and buffeted the house. And it collapsed and was completely ruined."
---
COMMENTARY FROM THE NAVARRE BIBLE, GOSPEL OF ST. MATTHEW (with permission)
To be genuine, prayer must be accompanied by a persevering effort to do God's will. Similarly, in order to do his will it is not enough to speak about the things of God: there must be consistency between what one preaches — what one says — and what one does: "The kingdom of God does not consist in talk hut in power" (1 Cor 4:20; "Be doers of the word, and not hearers only, deceiving yourselves" (Jas 1:22).

To enter the Kingdom of heaven, to be holy, it is not enough, then, to speak eloquently about holiness. One has to practise what one preaches, to produce fruit which accords with one's words. Fray Luis de Leon puts it very graphically: "Notice that to be a good Christian it is not enough just to pray and fast and hear Mass; God must find you faithful, like another Job or Abraham, in times of tribulation" (Guide for Sinners, book 1, part 2, chap. 21).
24-27 These verses constitute the positive side of the previous passage. A person who tries to put Christ's teaching into practice, even if he experiences personal difficulties or lives during times of upheaval in the life of the Church or is surrounded by error, will stay firm in the faith, like the wise man who builds his house on rock.

Also, if we are to stay strong in times of difficulty, we need, when things are calm and peaceful, to accept little contradictions with a good grace, to be very refined in our relationship with God and with others, and to perform the duties of our state in life in a spirit of loyalty and abnegation. By acting in this way we are laying down a good foundation, maintaining the edifice of our spiritual life and repairing any cracks which make their appearance.
---
VIDEO COMMENTARY
Topic: HOW WELL DO YOU LISTEN TO GOD?
In today's gospel (Matthew 7:21, 24-27), we are invited to listen to God. He said, ""Everyone who listens to these words of mine and acts on them will be like a wise man who built his house on rock. The rain fell, the floods came, and the winds blew and buffeted the house. But it did not collapse; it had been set solidly on rock."
Stay updated: subscribe by email for free TO OUR NEW WEBSITE www.catholicsstrivingforholiness.org (PUT YOUR EMAIL IN THE SUBSCRIBE WIDGET).
We are also in www.fb.com/Catholicsstrivingforholiness. Kindly help more people in their Christian life by liking our page and inviting your family, friends and relatives to do so as well. Thanks in advance and God bless you and your loved ones! Fr. Rolly Arjonillo