"REMAIN IN MY LOVE…LOVE ONE ANOTHER AS I LOVE YOU (Jn 15: 9.12)."
"REMAIN IN MY LOVE…
LOVE ONE ANOTHER AS I LOVE YOU (Jn 15: 9.12)."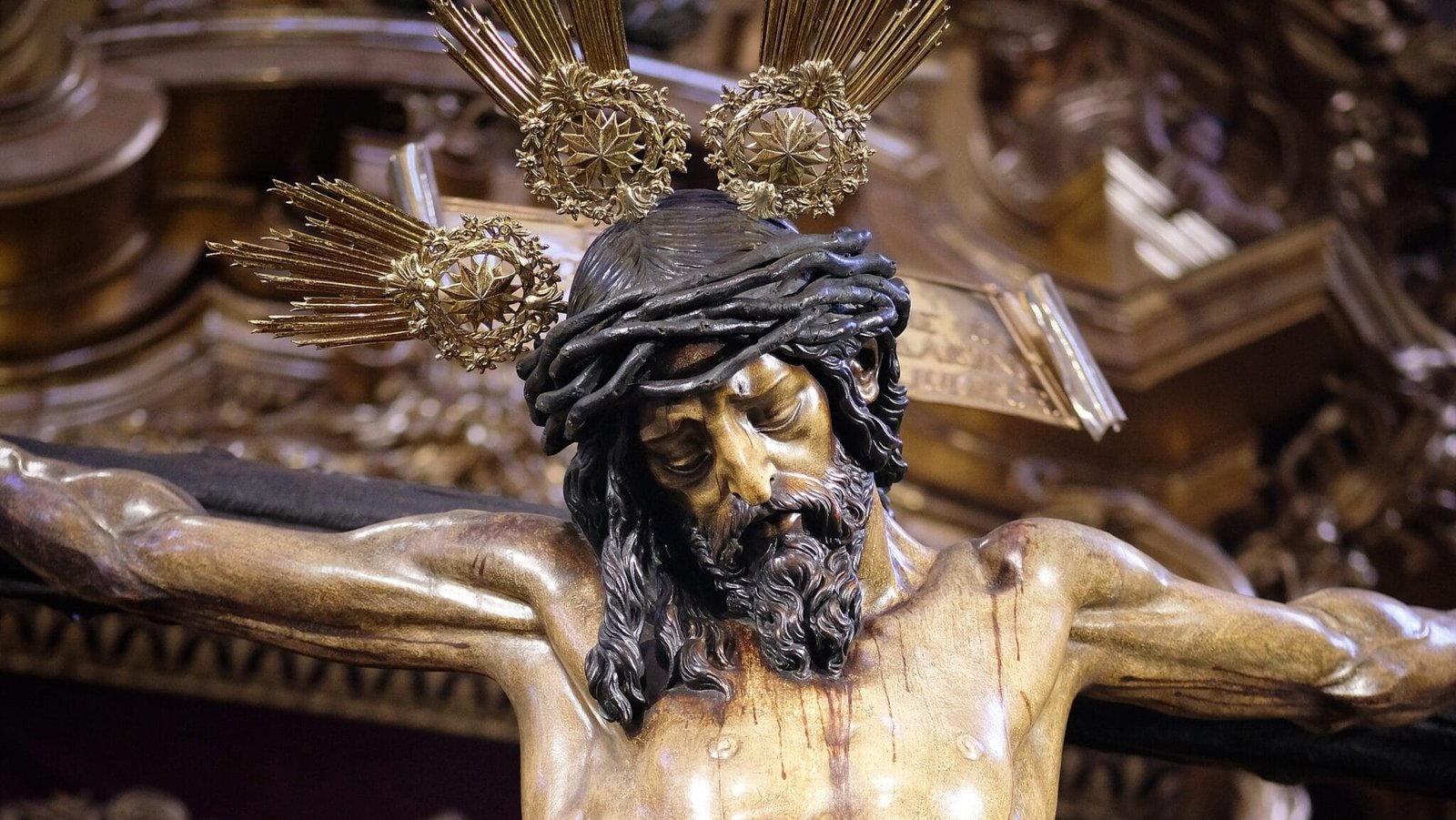 In a post I uploaded several weeks ago in my Facebook page, someone commented in a seemingly incredulous and pessimistic tone: "Imitate Christ's virtues?…Really?" Well, in the Gospel, Our Lord Jesus Christ reminds us once again:
"REMAIN IN MY LOVE…LOVE ONE ANOTHER AS I LOVE YOU (Jn 15: 9.12)."
"AS I LOVE YOU": He told us the manner on how to love and He encouraged us to imitate his love which
is manifested in keeping his commandments, just as He "kept the Father's commandments";
that gives itself for the sake of the beloved, even up to the point of "laying down his life for his friend (Jn 15:13);"
bears fruit of holiness and apostolate (cfr. Jn 15:16).
THIS IS THE PATH TO FOLLOW IF WE ARE TO BE REALLY HAPPY: LOVE OTHERS AS HE LOVED US. If we struggle to love the way Jesus loved, only then shall WE REMAIN IN THE FATHER'S LOVE and only then shall HIS MY JOY MAY BE IN US and OUR JOY MIGHT BE COMPLETE (cfr. Jn 15:11)
TO LOVE THE WAY JESUS LOVED IS NOT AN EASY TASK, BUT NOT IMPOSSIBLE AS WELL, FOR HE WOULDN'T HAVE ASKED US TO DO SO. A love which gives oneself totally for the sake of the beloved:
REQUIRES A DAILY EXERCISE OF FORGETTING ONE'S SELF, OF GIVING ONE'S SELF…
It consists "IN DEEDS THAN IN WORDS, it is not a saga of love a fantasy, or that which our hearts beat a little, but nothing more. It consists in CONCRETE DEEDS" and "many times it is a painful love: the love we think of in Jesus carrying the cross (Pope Francis, Homily in St. Marta, May 7,2015)."
Moreover, there is one characteristic of Christ's love which he demonstrated throughout His life and especially in the Cross which you and I can live better: A LOVE THAT FORGIVES. "Father, forgive them for they do not know what they are doing (Lk 23:34)."
Pope Francis, in his Bula "Misericordiae Vultus" (The Face of Mercy) reminded us that "WE ARE CALLED TO SHOW MERCY because mercy has first been shown to us. PARDONING OFFENCES BECOMES THE CLEAREST EXPRESSION OF MERCIFUL LOVE, AND FOR US CHRISTIANS IT IS AN IMPERATIVE FROM WHICH WE CANNOT EXCUSE OURSELVES. At times how hard it seems to forgive! And yet PARDON IS THE INSTRUMENT PLACED INTO OUR FRAGILE HANDS TO ATTAIN SERENITY OF HEART. TO LET GO OF ANGER, WRATH, VIOLENCE, AND REVENGE ARE NECESSARY CONDITIONS TO LIVING JOYFULLY (n. 9)."
Dear friends, let us ask ourselves: HOW MUCH DO I STRUGGLE ─FOR LOVE OF GOD─ TO KEEP HIS COMMANDMENTS? DO I KNOW HOW TO GIVE MYSELF –MY TIME, MY COMPASSION, MY KIND WORD, MY GENEROUS HELP─ TO THOSE WHO NEED IT? DO I STRIVE TO FORGIVE THOSE WHO HAVE OFFENDED ME, PRAYING FOR THEM, KNOWING THAT ALL THESE ARE NECESSARY CONDITIONS CHRIST'S JOY IN US MIGHT BE COMPLETE?
Let us ask the intercession of Our Mother, Help of Christians and Mother of Fair Love, so that WE MAY STRIVE DAILY TO LOVE OTHERS AS JESUS LOVED US.
PHOTO SOURCE: Juan de Mesa, "Cristo del Amor" (Sevilla) Hermandad de Cristo del Amor (detail)
Stay updated: subscribe by email for free TO OUR NEW WEBSITE www.catholicsstrivingforholiness.org (PUT YOUR EMAIL IN THE SUBSCRIBE WIDGET).
We are also in www.fb.com/Catholicsstrivingforholiness. Kindly help more people in their Christian life by liking our page and inviting your family, friends and relatives to do so as well. Thanks in advance and God bless you and your loved ones! Fr. Rolly Arjonillo