POPE FRANCIS ON THE 3RD SUNDAY OF ADVENT YEAR C
POPE FRANCIS ON THE 3RD SUNDAY OF ADVENT YEAR C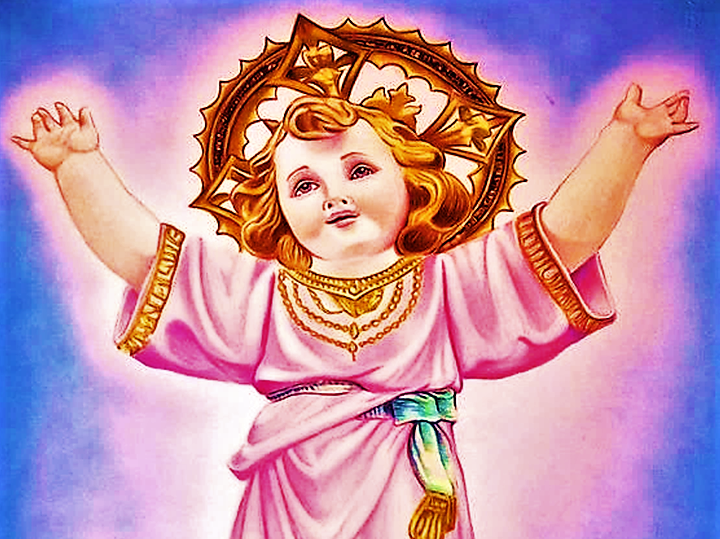 ANGELUS
Saint Peter's Square
Sunday, 12 December 2021
________________________________
Dear brothers and sisters, buongiorno!
The Gospel in today's Liturgy, the Third Sunday of Advent, presents us with various groups of people – the crowd, the publicans and soldiers – who, touched by John the Baptist's preaching, ask him: "What then should we do?" (Lk 3:10). What should we do? This is the question they asked. Let's reflect a little on this question.
It does not stem from a sense of duty. Rather, the heart is touched by the Lord. It is the enthusiasm for His coming that leads them to ask: what should we do? Then John says: "The Lord is near. What should we do?" Let's give an example: let's think of a dear one who is coming to visit us. We joyfully and even impatiently await the person. To welcome the person, we will do what needs to be done: we will clean the house, we will prepare the best dinner possible, perhaps a gift… In short, there are things we will do. It is the same with the Lord. The joy of His coming makes us ask: what should we do? But God elevates this question to a higher level: what should I do with my life? What am I called to? What will I become?
By suggesting this question, the Gospel reminds us of something important: life has a task for us. Life is not meaningless; it is not left up to chance. No! It is a gift the Lord grants us, saying to us: discover who you are, and work hard to make the dream that is your life come true! Each of us – let's not forget this – has a mission to accomplish. So, let's not be afraid to ask the Lord: what should I do? Let us ask him this question repeatedly. It also recurs in the Bible: in the Acts of the Apostles, several people, hearing Peter who proclaimed Jesus' resurrection, "were cut to the heart and said to Peter and to the other apostles, 'Brothers, what should we do?' " (2:37). Let us ask ourselves as well: what would be good for me to do for myself and for my brothers and sisters? How can I contribute to this? How can I contribute to the good of the Church, to the good of society? The Advent Season is meant for this: to stop and ask ourselves how to prepare for Christmas. We are so busy with all the preparations, with gifts and things that pass. But let us ask ourselves what we should do for Jesus and for others! What should we do?
After the question, "what should we do?", the Gospel lists John the Baptist's responses that are different for each group. In fact, John recommends that those who have two tunics should share with those who have none; to the publicans who collect taxes, he says: "Collect no more than the amount prescribed" (Lk 3:13); to the soldiers: "Do not mistreat or extort money from anyone (cf. v. 14). He directs a specific word to each person that responds to their actual situation in life. This offers us a precious teaching: faith is incarnated in concrete life. It is not an abstract theory. Faith is not an abstract theory, a generalized theory – no! Faith touches us personally and transforms each of our lives. Let us think about the concreteness of our faith. Is my faith abstract, something abstract or concrete? Does it lead me toward serving others, helping out?
And so, in conclusion, let us ask ourselves: what should we do concretely in these days as we draw near to Christmas? How can I do my part? Let's choose something concrete, even if it is small, that is adapted to our situation in life, and let's continue doing it to prepare us for this Christmas. For example: I can call a person who is alone, visit that elderly person or that person who is ill, do something to serve a poor person, someone in need. Even still: maybe I need to ask forgiveness, grant forgiveness, clarify a situation, pay a debt. Perhaps I have neglected prayer and after so much time has elapsed, it's time to ask the Lord for forgiveness. Brothers and sisters, let's find something concrete and do it! May the Madonna help us, in whose womb God took on flesh.
Source: https://www.vatican.va/content/francesco/en/angelus/2021/documents/papa-francesco_angelus_20211212.html
EMPHASIS MINE.
---
ANGELUS
Saint Peter's Square
3rd Sunday of Advent Year C, 13 December 2015
Dear Brothers and Sisters, Good morning!
In today's Gospel, there is a question posed three times: "What shall we do?" (Lk 3:10, 12, 14). It is raised to John the Baptist by three categories of people: First, the crowd in general; second, the publicans or tax collectors; and, third, some soldiers. Each of these groups questions the prophet on what must be done to implement the conversion that he is preaching. John's reply to the question of the crowd is sharing essential goods. He told the first group, the crowd, to share basic necessities, and therefore says: "He who has two coats, let him share with him who has none; and he who has food, let him do likewise" (v. 11). Then, he tells the second group, the tax collectors, to collect no more than the amount owed. What does this mean? No taking 'bribes', John the Baptist is clear. And he tells the third group, the soldiers, not to extort anything from anyone and to be content with their wages (cf. v. 14). There are three answers to the three questions of these groups. Three answers for an identical path of repentance, which is manifested in concrete commitments to justice and solidarity. It is the path that Jesus points to in all his preaching: the path of diligent love for neighbour.
From John the Baptist's admonitions, we understand the general tendencies of those who at that time held power, in various forms. Things have not changed very much. However, no category of people is excluded from following the path of repentance to obtain salvation, not even the tax collectors, considered sinners by definition: not even they are excluded from salvation. God does not preclude anyone from the opportunity to be saved. He is — so to speak — anxious to show mercy, to show it towards everyone, and to welcome each one into the tender embrace of reconciliation and forgiveness.
We feel that this question — "What shall we do?" — is ours also. Today's liturgy tells us, in the words of John, that it is necessary to repent, to change direction and take the path of justice, solidarity, sobriety: these are the essential values of a fully human and genuinely Christian life. Repent! It sums up the message of the Baptist. And the Liturgy of this Third Sunday of Advent helps us to rediscover a special dimension of repentance: joy. Whoever repents and approaches the Lord, feels joy. The prophet Zephaniah says to us today: "Sing aloud, O daughter of Zion!", addressing Jerusalem (Zeph 3:14); and the apostle Paul exhorts the Christians of Philippi: "Rejoice in the Lord always" (Phil 4:4). Today, it takes courage to speak of joy, which, above all, requires faith! The world is beset by many problems, the future is burdened by uncertainties and fears. Yet, Christians are a joyful people, and their joy is not something superficial and ephemeral, but deep and stable, because it is a gift from the Lord that fills life. Our joy comes from the certainty that "the Lord is at hand" (Phil 4:5): he is close with his tenderness, his mercy, his forgiveness and his love.
May the Virgin Mary help us to strengthen our faith, so that we are able to welcome the God of joy, the God of mercy, who always wants to live in the midst of his children. May our Mother teach us to share tears with those who weep, in order to be able to also share a smile.
Source: https://www.vatican.va/content/francesco/en/angelus/2015/documents/papa-francesco_angelus_20151213.html
Emphasis mine.
---
ANGELUS
Saint Peter's Square
3rd Sunday of Advent Year C, 16 December 2018
Dear Brothers and Sisters, Good morning!
On this third Sunday of Advent, the liturgy invites us to joy. Listen carefully: to joy. The prophet Zephaniah addresses these words to a small group of the people of Israel: "Sing aloud, O Daughter of Zion; shout, O Israel! Rejoice and exult with all your heart, O daughter of Jerusalem!" (3:14) Shout with joy, rejoice, exult: this is this Sunday's invitation. The inhabitants of the Holy City are called to rejoice because the Lord has taken away his judgments against them (cf v. 15). God has forgiven, he did not wish to punish! As a result the people no longer have any reason for sadness. There is no longer reason for desolation, but rather, everything leads to joyful gratitude toward God who always wishes to deliver and save those he loves. And the Lord's love for his people is endless, tantamount to the tenderness of a father for his children, of a groom for his bride, as Zephanaiah again says: "he will rejoice over you with gladness, he will renew you in his love; he will exult over you with loud singing" (v. 17). This is — so it is called — the Sunday of joy: the third Sunday of Advent, before Christmas.
This appeal by the prophet is particularly appropriate during the Season in which we are preparing ourselves for Christmas, because it can be applied to Jesus, the Emmanuel, the God-with-us: his presence is the wellspring of joy. Indeed, Zephaniah proclaims: "The King of Israel, the Lord, is in your midst", and a little later he repeats: "The Lord your God is in your midst, a warrior who gives victory" (vv. 15, 17). This message finds its full meaning in the moment of the Annunciation to Mary, narrated by the evangelist Luke. The words addressed to the Virgin by the Angel Gabriel are like an echo of those of the prophet. What does the Archangel Gabriel say? "Hail, full of grace, the Lord is with you! (Lk 1:28). He tells Our Lady to "Rejoice". In an isolated hamlet of Galilee, in the heart of a young woman unknown to the world, God kindles the spark of happiness for the entire world. And today, the same announcement is addressed to the Church, called to receive the Gospel so that it may become flesh, concrete life. He says to the Church, to all of us: "Rejoice, little Christian community, poor and humble but beautiful in my eyes because you ardently desire my Kingdom, you hunger and thirst for justice, you patiently weave the fabric of peace, you do not pursue the powerful of the moment but remain faithfully beside the poor. And thus you fear nothing but your heart is in joy". If we live like this, in the presence of the Lord, our heart will always be in joy — when there is 'high-level', full joy, and the humble everyday joy, which is peace. Peace is the smallest joy, but it is joy.
Saint Paul, too, exhorts us today to have no anxiety, to have no despair about anything, but rather, in every circumstance, to make our requests, our needs, our worries known to God "by prayer and supplication" (Phil 4:6). The awareness that we can always turn to the Lord in our difficulties, and that he never rejects our invocations, is a great reason for joy. No worry, no fear will ever be able to take away this serenity which comes not from human things, from human comforts, no: the serenity that comes from God, from knowing that God lovingly guides our lives, and he always does so. Even in the midst of problems and suffering, this certainty fosters hope and courage.
However, in order to receive the Lord's invitation to joy, it is necessary to be people willing to call ourselves into question. What does this mean? Just like those who, after listening to the preaching of John the Baptist, ask him: You preach this, but we, "What then shall we do" (Lk 3:10). What should I do? This question is the first step for the conversion that we are called to carry out during this Season of Advent. Let each of us ask ourself: what should I do? A very small thing, but "what should I do?". And may the Virgin Mary, who is our mother, help us to open our heart to the God-who-comes, so that he may shower our whole life with joy.
Source: https://www.vatican.va/content/francesco/en/angelus/2018/documents/papa-francesco_angelus_20181216.html
Emphasis mine.
Stay updated: subscribe by email for free TO OUR NEW WEBSITE www.catholicsstrivingforholiness.org (PUT YOUR EMAIL IN THE SUBSCRIBE WIDGET).
We are also in www.fb.com/Catholicsstrivingforholiness. Kindly help more people in their Christian life by liking our page and inviting your family, friends and relatives to do so as well. Thanks in advance and God bless you and your loved ones! Fr. Rolly Arjonillo