POPE FRANCIS ON THE 19TH SUNDAY IN ORDINARY TIME YEAR C.
POPE FRANCIS ON THE 19TH SUNDAY IN ORDINARY TIME YEAR C
ANGELUS
Saint Peter's Square
Sunday, 7 August 2022
___________________________
Dear brothers and sisters, buongiorno!
In the Gospel of today's Liturgy, Jesus speaks to the disciples to reassure them of any fear and to invite them to be vigilant. He addresses two fundamental exhortations to them: the first is, "Do not be afraid, little flock" (Lk 12:32); the second is, "Be ready" [literal translation of v. 35 used in the Italian original]. "Do not be afraid" and "be ready". They are two key words for conquering the fears that paralyze us at times, and to overcome the temptation of a passive, slumbering life. "Do not be afraid" and "Be ready". Let us look at these two invitations.
Do not be afraid. First of all, Jesus encourages the disciples. He has just finished speaking to them about the loving and provident care of the Father, who cares for the lilies of the fields and the birds of the air, and therefore, all the more for his children. So there is no need to worry and fret for our lives are firmly in God's hands. We are heartened by Jesus' invitation not to fear. Indeed, at times we feel imprisoned by a feeling of distrust and anxiety. It is the fear of failure, of not being acknowledged and loved, the fear of not being able to realize our plans, of never being happy, and so on. And so, we struggle to find solutions, to find a space in which to get out of the cycle, to accumulate goods and wealth, to obtain security. And where does this take us? We end up living anxiously and constantly worrying. Instead, Jesus reassures us: Do not be afraid! Trust in the Father who wants to give you all you truly need. He has already given you his Son, his Kingdom, and he will always accompany you with his providence, taking care of you every day. Do not be afraid — this is the certainty that your hearts should be attached to! Do not be afraid – a heart attached to this certainty. Do not be afraid.
But knowing that the Lord watches over us with love does not entitle us to slumber, to let ourselves succumb to laziness! On the contrary, we must be alert, vigilant. Indeed, to love means being attentive to the other, being aware of his or her needs, being willing to listen and welcome, being ready.
The second word. Be ready. This is the second invitation today. This is Christian wisdom. Jesus repeats this invitation several times. And today he does so through three short parables, centred on the master of a house who, in the first, returns unexpectedly from a wedding banquet; in the second, does not want to be surprised by thieves; and in the third, returns from a long journey. The message in all of them is it is necessary to stay awake, not to fall asleep, that is, not to be distracted, not to give in to inner idleness, because the Lord comes even in situations in which we do not expect him. To be attentive to the Lord, not to go to sleep. We need to stay alert.
And at the end of our life, he will call us to account for the goods he has entrusted to us. Therefore, being vigilant also means being responsible, that is, safeguarding and administering those goods faithfully. We have received so much: life, faith, family, relationships, work, but also the places where we live, our city, creation. We have received so many things. Let us try to ask ourselves: Do we take care of this inheritance the Lord has left us? Do we safeguard its beauty or do we use things only for ourselves and for our immediate convenience? We have to think a little about this – are we guardians of the creation that has been given to us?
Brothers and sisters, let us walk without fear, in the certainty that the Lord accompanies us always. And let us stay awake lest we be asleep when the Lord passes by. Saint Augustine used to say, "I am afraid that the Lord will pass by and I will not notice". To be asleep, and not to notice that the Lord passes by. Stay alert! May the Virgin Mary help us, who welcomed the Lord's visit and readily and generously said, "Here I am".
Source: https://www.vatican.va/content/francesco/en/angelus/2022/documents/20220807-angelus.html
Emphasis mine.
ANGELUS
Saint Peter's Square
19th Sunday in Ordinary Time Year C, 11 August 2019
---
Dear Brothers and Sisters, Good Morning!
In today's Gospel passage (cf. Lk 12:32-48 [19th Sunday in Ordinary Time Year C]), Jesus calls his disciples to be continually vigilant. Why? In order to understand God's transition in one's life because God continually passes through life. And he indicates the manners in which to live this vigilance properly: "Let your loins be girded and your lamps burning" (v. 35) This is the way. First and foremost, "the loins girded", an image that evokes the attitude of the pilgrim, ready to set out on a journey. It is a case of not putting down roots in comfortable and reassuring dwellings but rather to surrender oneself, to be open with simplicity and trust to God's passage in our lives, to the will of God who guides us towards the next destination. The Lord always walks with us and often he takes us by the hand, to guide us so that we do not err on this journey that is so difficult. Indeed, those who trust in God know well that the life of faith is not something static, but rather dynamic! The life of faith is a continuous journey towards ever new phases that the Lord himself points out to us day by day. Because he is the Lord of surprises, the Lord of novelty, indeed of true newness.
And then — the first manner was "the loins girded" — next there is the request to keep the "lamps burning" in order to be able to light up the darkness of the night. Thus, we are invited to live an authentic and mature faith capable of illuminating the many "nights" of our lives. We know, we have all had some days which were real spiritual nights. The lamp of faith requires being continuously nourished by the heart-to-heart encounter with Jesus in prayer and in listening to his Word. I return to something I have said to you many times: always carry a small Gospel in your pocket, in your bag, to read. It is an encounter with Jesus, with Jesus' Word. This lamp of encounter with Jesus in prayer and in his Word is entrusted to us for the good of all: thus nobody can pull back in an intimist way in the certainty of one's salvation, not interested in others. It is a fantasy to believe that one can illuminate oneself within, on one's own. No, it is a fantasy. Real faith opens the heart to our neighbour and urges us towards concrete communion with our brothers, especially with those in need.
And in order to help us understand this attitude, Jesus recounts the parable of the servants who await the return of their master from the marriage feast (v. 36-40), thus presenting another aspect of vigilance: being ready for the last and definitive encounter with the Lord. Each of us will encounter, will find him/herself in that day of encounter. Each of us has their own date for the definitive encounter. The Lord says: "Blessed are those servants whom the master finds awake when he comes; … If he comes in the second watch, or in the third, and finds them so, blessed are those servants!" (v. 37-38). With these words the Lord reminds us that life is a journey towards eternity; therefore, we are called to employ all the talents that we have, without ever forgetting that "here we have no lasting city, but we seek the city which is to come" (Heb 13:14). In this perspective, every instant becomes precious, and thus we must live and act on this earth, while longing for Heaven: our feet on the ground, walking on the ground, working on the ground, doing good on the ground and the heart longing for Heaven.
We cannot truly understand in what this supreme joy consists. However, Jesus lets us sense it with the analogy of the master who, finding his servants still awake on his return: "will gird himself and have them sit at table, and he will come and serve them" (v. 37). The eternal joy in heaven is manifested this way: the situation will be reversed and it will no longer be the servants, that is, we who will serve God, but God himself will place himself at our service. And Jesus does this as of now: Jesus prays for us, Jesus looks at us and prays to the Father for us. Jesus serves us now. He is our servant. And this will be the definitive joy. The thought of the final encounter with the Father, abundant in mercy, fills us with hope and stirs us to constant commitment, for our sanctification and for the building of a more just and fraternal world.
May the Virgin Mary support this commitment of ours through her maternal intercession.
Source: https://www.vatican.va/content/francesco/en/angelus/2019/documents/papa-francesco_angelus_20190811.html
Emphasis mine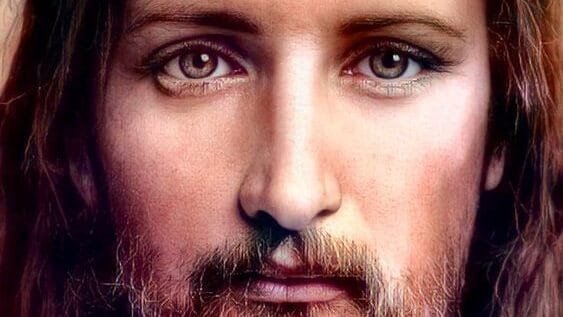 ANGELUS
Saint Peter's Square
19th Sunday in Ordinary Time Year C, 7 August 2016
---
Dear Brothers and Sisters, Good morning!
In the text of today's Gospel (Lk 12:32-48), Jesus speaks to his disciples about the attitude to assume in view of the final encounter with him, and explains that the expectation of this encounter should impel us to live a life full of good works. Among other things he says: "Sell your possessions, and give alms; provide yourselves with purses that do not grow old, with a treasure in the heavens that does not fail, where no thief approaches and no moth destroys" (v. 33). It is a call to give importance to almsgiving as a work of mercy, not to place trust in ephemeral goods, to use things without attachment and selfishness, but according to God's logic, the logic of attention to others, the logic of love. We can be so attached to money, and have many things, but in the end we cannot take them with us. Remember that "the shroud has no pockets".
Jesus' lesson continues with three short parables on the theme of vigilance. This is important: vigilance, being alert, being vigilant in life. The first is the parable of the servants waiting for their master to return at night. "Blessed are those servants whom the master finds awake when he comes" (v. 37): it is the beatitude of faithfully awaiting the Lord, of being ready, with an attitude of service. He presents himself each day, knocks at the door of our heart. Those who open it will be blessed, because they will have a great reward: indeed, the Lord will make himself a servant to his servants — it is a beautiful reward — in the great banquet of his Kingdom He himself will serve them. With this parable, set at night, Jesus proposes life as a vigil of diligent expectation, which heralds the bright day of eternity. To be able to enter one must be ready, awake and committed to serving others, from the comforting perspective that, "beyond", it will no longer be we who serve God, but He himself who will welcome us to his table. If you think about it, this already happens today each time we meet the Lord in prayer, or in serving the poor, and above all in the Eucharist, where he prepares a banquet to nourish us of his Word and of his Body.
The second parable describes the unexpected arrival of the thief. This fact requires vigilance; indeed, Jesus exhorts: "You also must be ready; for the Son of man is coming at an hour you do not expect" (v. 40).
The disciple is one who awaits the Lord and his Kingdom. The Gospel clarifies this perspective with the third parable: the steward of a house after the master's departure. In the first scene, the steward faithfully carries out his tasks and receives compensation. In the second scene, the steward abuses his authority, and beats the servants, for which, upon the master's unexpected return, he will be punished. This scene describes a situation that is also frequent in our time: so much daily injustice, violence and cruelty are born from the idea of behaving as masters of the lives of others. We have only one master who likes to be called not "master" but "Father". We are all servants, sinners and children: He is the one Father.
Jesus reminds us today that the expectation of the eternal beatitude does not relieve us of the duty to render the world more just and more liveable. On the contrary, this very hope of ours of possessing the eternal Kingdom impels us to work to improve the conditions of earthly life, especially of our weakest brothers and sisters. May the Virgin Mary help us not to be people and communities dulled by the present, or worse, nostalgic for the past, but striving toward the future of God, toward the encounter with him, our life and our hope.
Source: https://www.vatican.va/content/francesco/en/angelus/2016/documents/papa-francesco_angelus_20160807.html
Emphasis mine.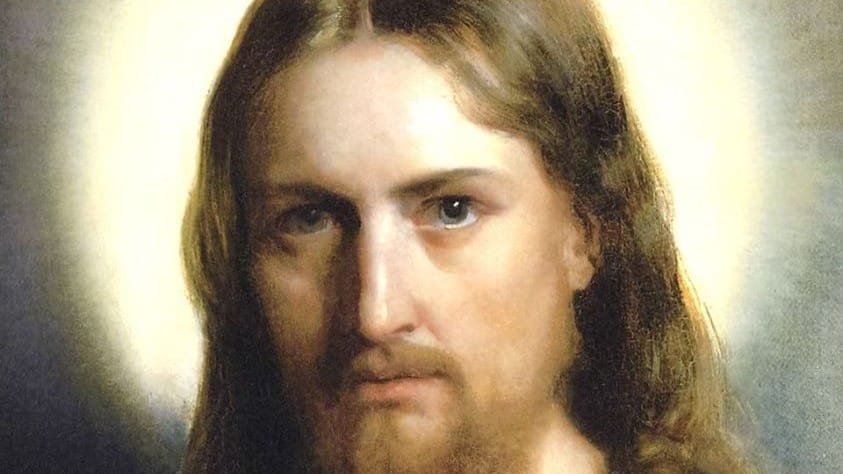 ANGELUS
Saint Peter's Square
19th Sunday in Ordinary Time Year C, 11 August 2013
_______________________
Dear Brothers and Sisters, Good morning!
This Sunday's Gospel (Lk 12:32-48) speaks to us about the desire for the definitive encounter with Christ, a desire that keeps us ever ready, alert in spirit, for we anticipate this encounter with all our heart, with all our being. This is a fundamental aspect of life. It is a desire that we all share, whether explicit or secret, we have hidden in our heart; we all harbour this desire in our heart.
It is also important to see Jesus' teaching in the actual context in which he transmitted it. In this case, Luke the Evangelist shows us Jesus walking with his disciples to Jerusalem, walking to his death and resurrection at Easter, and on this journey he teaches them, confiding to them what he himself carries in his heart, the deep attitude of his heart: detachment from earthly possessions, his trust in the Father's Providence and, indeed, his innermost watchfulness, all the while working for the Kingdom of God. For Jesus it is waiting for his return to the Father's house. For us it is waiting for Christ himself who will come to take us to the everlasting celebration, as he did for his Mother, Mary Most Holy; he took her up to Heaven with him.
The Gospel intends to tell us that the Christian is someone who has a great desire, a deep desire within him: to meet his Lord with his brothers and sisters, his travelling companions. And what Jesus tells us is summed up in his famous phrase: "For where your treasure is, there will your heart be also" (Lk 12:34). A heart full of desire. We all have desires. The poor ones are those who have no desire, no desire to go forward, toward the horizon; and for us Christians this horizon is the encounter with Jesus, the very encounter with him, who is our life, our joy, our happiness. I would like to ask you two questions. First: do you all have a desiring heart? A heart that desires? Think about it and respond silently in your hearts. I ask you is your heart filled with desire, or is it a closed heart, a sleeping heart, a heart numb to the things of life? The desire to go forward to encounter Jesus. The second question: where is your treasure, what are you longing for? Jesus told us: where your treasure is, there will be your heart — and I ask you: where is your treasure? What is the most important reality for you, the most precious reality, the one that attracts your heart like a magnet? What attracts your heart? May I say that it is God's love? Do you wish to do good to others, to live for the Lord and for your brothers and sisters? May I say this? Each one answer in his own heart. But someone could tell me: Father, I am someone who works, who has a family, for me the most important reality is to keep my family and work going…. Certainly, this is true, it is important. But what is the power that unites the family? It is indeed love, and the One who sows love in our hearts is God, God's love, it is precisely God's love that gives meaning to our small daily tasks and helps us face the great trials. This is the true treasure of humankind: going forward in life with love, with that love which the Lord has sown in our hearts, with God's love. This is the true treasure. But what is God's love? It is not something vague, some generic feeling. God's love has a name and a face: Jesus Christ, Jesus. Love for God is made manifest in Jesus. For we cannot love air…. Do we love air? Do we love all things? No, no we cannot, we love people and the person we love is Jesus, the gift of the Father among us. It is a love that gives value and beauty to everything else; a love that gives strength to the family, to work, to study, to friendship, to art, to all human activity. It even gives meaning to negative experiences, because this love allows us to move beyond these experiences, to go beyond them, not to remain prisoners of evil, it moves us beyond, always opening us to hope, that's it! Love of God in Jesus always opens us to hope, to that horizon of hope, to the final horizon of our pilgrimage. In this way our labours and failures find meaning. Even our sin finds meaning in the love of God because this love of God in Jesus Christ always forgives us. He loves us so much that he always forgives us.
Dear brothers and sisters, in the Church today we are commemorating St Clare of Assisi who, in the footsteps of Francis, left everything to consecrate herself to Christ in poverty. St Clare gives us a very beautiful testimony of today's Gospel reading: may she, together with the Virgin Mary, help us to live the Gospel, each one of us according to one's own vocation.
Source: https://www.vatican.va/content/francesco/en/angelus/2013/documents/papa-francesco_angelus_20130811.html
Stay updated: subscribe by email for free TO OUR NEW WEBSITE www.catholicsstrivingforholiness.org (PUT YOUR EMAIL IN THE SUBSCRIBE WIDGET).
We are also in www.fb.com/Catholicsstrivingforholiness. Kindly help more people in their Christian life by liking our page and inviting your family, friends and relatives to do so as well. Thanks in advance and God bless you and your loved ones! Fr. Rolly Arjonillo