POPE FRANCIS ON THE 12TH SUNDAY IN ORDINARY TIME YEAR A
POPE FRANCIS ON THE 12TH SUNDAY IN ORDINARY TIME YEAR A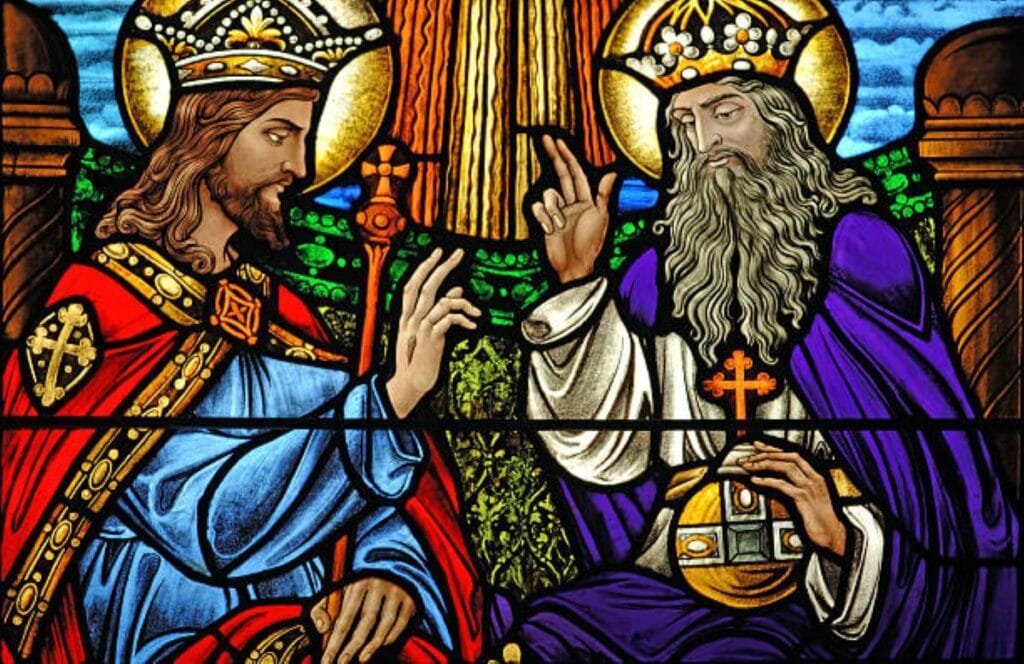 ANGELUS
Saint Peter's Square
Sunday, 25 June 2023
______________________________________
Dear brothers and sisters, Buongiorno, Good Sunday!
In today's Gospel, Jesus repeats to his disciples three different times: "have no fear" (Mt 10:26, 28, 31). Shortly prior to this, he had spoken to them about the persecutions they would have to undergo for the Gospel, a fact that is still a reality. Since its beginning, in fact, the Church has experienced, together with joys – of which she has had many – many persecutions. It seems paradoxical: the proclamation of the Kingdom of God is a message of peace and justice, founded on fraternal charity and on forgiveness; and yet it meets with opposition, violence, persecution. Jesus, however, says not to fear, not because everything will be all right in the world, no,but because we are precious to his Father and nothing that is good will be lost. He therefore tells us not to let fear block us, but rather to fear one other thing, only one. What is the thing Jesus tells us we should fear?
We discover what it is through an image Jesus uses today: the image of "Gehenna" (cf. v. 28). The valley of "Gehenna" was a place the inhabitants of Jerusalem knew well. It was the city's large garbage dump. Jesus speaks about it in order to say that the true fear we should have, is that of throwing away one's own life. Jesus says, "Yes, be afraid of that". It was like saying: you do not need so much to be afraid of suffering misunderstanding and criticism, of losing prestige and economic advantages to remain faithful to the Gospel, no, but of wasting your existence in the pursuit of trivial things that do not fill life with meaning.
This is important for us today. Even today, in fact, some are ridiculed or discriminated against for not following certain fads, which, however, place second-rate realities at the centre – for example, to follow after things instead of people, achievement instead of relationships. Let us give an example: I am thinking of some parents who need to work to maintain their family, but who cannot live for work alone – they need enough time to be with their children. I am also thinking of a priest or a sister who need to dedicate themselves to their service, without, however, forgetting to dedicate time to be with Jesus, otherwise, they will fall into spiritual worldliness and lose the sense of who they are. And again, I am thinking of a young man or woman who have thousands of commitments and passions – school, sports, various interests, cell phones and social networks – but who need to meet people and achieve great dreams, without losing time on passing things that do not leave their mark.
All of this, brothers and sisters, requires some renunciation regarding the idols of efficiency and consumerism. But this is necessary so as not to get lost in things that end up getting thrown out, as they threw things out in Gehenna back then. And people often end up in today's Gehenna's, instead. Let's think,of the least who are often treated like waste products and unwanted objects. There is a cost to remain faithful to what counts. The cost is going against the tide, the cost is freeing oneself from being conditioned by popular opinion, the cost is being separated from those who "follow the current". But it does not matter, Jesus says. What matters is not to throw away the greatest good: life. This is the only thing that should frighten us.
So let us ask ourselves: I, what do I fear? Not having what I like? Not reaching the goals society imposes? The judgement of others? Or rather of not pleasing the Lord, and not putting his Gospel in first place? Mary, ever Virgin, Mother most Wise, help us to be wise and courageous in the choices we make.
___________________________________________
ANGELUS
Saint Peter's Square
12th Sunday in Ordinary Time year A, 25 June 2017
---
Dear Brothers and Sisters, Good Morning!
In today's Gospel (cf. Mt 10:26-33) the Lord Jesus, after having called and sent the disciples on mission, teaches them and prepares them to face the trials and persecutions they will have to endure. Going on mission is not like tourism, and Jesus cautions them: "you will find persecutions". So he exhorts them: "have no fear of them; for nothing is covered that will not be revealed…. What I tell you in the dark, utter in the light…. And do not fear those who kill the body but cannot kill the soul" (vv. 26-28). They can only kill the body; they do not have the power to kill souls: do not fear this. Jesus' dispatch [of the disciples] on mission does not guarantee their success, just as it does not protect them from failure and suffering. They have to take into account both the possibility of rejection and that of persecution. This is somewhat frightening but it is the truth.
The disciple is called to conform his life to Christ who was persecuted by men, knew rejection, abandonment and death on the cross. There is no Christian mission marked by tranquility! Difficulties and tribulations are part of the work of evangelization and we are called to find in them the opportunity to test the authenticity of our faith and of our relationship with Jesus. We must consider these difficulties as the opportunity to be even more missionary and to grow in that trust toward God, our Father who does not abandon his children during the storm. Amid the difficulties of Christian witness in the world, we are not forgotten but always assisted by the attentive concern of the Father. For this reason, in today's Gospel, a good three times Jesus reassures the disciples, saying: "Do not fear!".
Even in our day, brothers and sisters, persecution against Christians is present. We pray for our brothers and sisters who are persecuted and we praise God because, in spite of this, they continue to bear witness to their faith with courage and faithfulness. Their example helps us to not hesitate in taking the position in favour of Christ, bearing witness bravely in everyday situations, even in apparently peaceful contexts. In effect, a form of trial can also be the absence of hostility and tribulation. Besides [sending us out] as "sheep in the midst of wolves", the Lord even in our times sends us out as sentinels in the midst of people who do not want to be woken from their worldly lethargy which ignores the Gospel's words of Truth, building for themselves their own ephemeral truths. And if we go to or live in these contexts, and we proclaim the Words of the Gospel, this is bothersome and they will look at us unkindly.
But in all this, the Lord continues to tell us, as he did to the disciples of his time: "Do not fear!". Let us not forget these words: always, when we experience any tribulation, any persecution, anything that causes us to suffer, let us listen to the voice of Jesus in our hearts: "Do not fear! Do not fear! Go Forth! I am with you!". Do not fear those who mock you and mistreat you and do not fear those who ignore you or respect you "to your face", but fight the Gospel "behind your back". There are so many who smile to our face, but fight the Gospel behind our backs. We all know them. Jesus does not leave us all alone, because we are precious to him. That is why he does not leave us all alone. Each one of us is precious to Jesus and he accompanies us.
May the Virgin Mary, example of humility and courageous adherence to the Word of God, help us to understand that success does not count in the witness of faith, but rather faithfulness, faithfulness to Christ, recognizing in any circumstance even the most problematic, the inestimable gift of being his missionary disciples.
Source: https://www.vatican.va/content/francesco/en/angelus/2017/documents/papa-francesco_angelus_20170625.html
ANGELUS
Saint Peter's Square
12th Sunday in Ordinary Time year A, 21 June 2020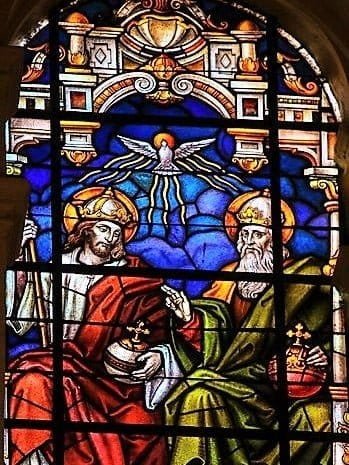 Dear Brothers and Sisters,
Good day!
In this Sunday's Gospel (cf. Mt 10:26-33) the invitation Jesus addresses to His disciples resonates: to have no fear, to be strong and confident in the face of life's challenges, as He forewarns them of the adversities that await them. Today's passage is part of the missionary discourse, with which the Teacher prepares the Apostles for their first experience of proclaiming the Kingdom of God. Jesus persistently exhorts them "not to be afraid", "do not be afraid", and Jesus describes three tangible situations that they will find themselves facing.
First and foremost, the first, the hostility of those who would like to stifle the Word of God by sugar-coating it, by watering it down or by silencing those who proclaim it. In this case, Jesus encourages the Apostles to spread the message of salvation that He has entrusted to them. For the moment, He has transmitted it cautiously, somewhat covertly within the small group of the disciples. But they are to utter His Gospel "in the light", that is, openly; and are to proclaim it "from the housetops" – as Jesus says – that is, publicly.
The second difficulty that Christ's missionaries will encounter is the physical threat against them, that is, direct persecution against them personally, to the point of being killed. Jesus's prophesy is fulfilled in every age: it is a painful reality, but it attests to the faithfulness of the witnesses. How many Christians are persecuted even today throughout the world! They suffer for the Gospel with love, they are the martyrs of our day. And we can say with certainty that there are more of them than the martyrs of the early times: so many martyrs, merely for the fact of being Christians. Jesus advises these disciples of yesterday and today who suffer persecution: "do not fear those who kill the body but cannot kill the soul" (v. 28). There is no need to be frightened of those who seek to extinguish the evangelizing force with arrogance and violence. Indeed, they can do nothing against the soul, that is, against their union with God: no one can take this away from the disciples, because it is a gift from God. The only fear that a disciple should have is to lose this divine gift, this closeness to and friendship with God, to stop living according to the Gospel, thereby experiencing moral death, which is the effect of sin.
The third type of trial that Jesus indicates the Apostles will find themselves facing is the sensation, which some may feel, that God Himself has abandoned them, remaining distant and silent. Here too, Jesus exhorts them not to fear, because even while experiencing these and other pitfalls, the lives of the disciples rest firmly in the hands of God, who loves us and looks after us. They are like the three temptations: to sugar-coat the Gospel, to water it down; second, persecution; and third, the sensation that God has abandoned us. Even Jesus suffered this trial in the garden of olives and on the cross: "Father, why have you forsaken me?", says Jesus. At times one feels this spiritual aridness. We must not be afraid of it. The Father takes care of us, because we are greatly valued in His eyes. What is important is the frankness, the courage of our witness, of our witness of faith: "recognizing Jesus before others" and continuing to do good.
May Mary Most Holy, model of trust and abandonment in God in the hour of adversity and danger, help us never to surrender to despair, but rather always to entrust ourselves to Him and to His grace, since the grace of God is always more powerful than evil.
Source: https://www.vatican.va/content/francesco/en/angelus/2020/documents/papa-francesco_angelus_20200621.html
SEE AS WELL:
Stay updated: subscribe by email for free TO OUR NEW WEBSITE www.catholicsstrivingforholiness.org (PUT YOUR EMAIL IN THE SUBSCRIBE WIDGET).
We are also in www.fb.com/Catholicsstrivingforholiness. Kindly help more people in their Christian life by liking our page and inviting your family, friends and relatives to do so as well. Thanks in advance and God bless you and your loved ones! Fr. Rolly Arjonillo