NOV. 3: SAINT MARTIN DE PORRES. ST. JOHN XXIII'S SERMON DURING HIS CANONIZATION.
NOV. 3:
ST. MARTIN DE PORRES.
ST. JOHN XXIII'S SERMON DURING HIS CANONIZATION.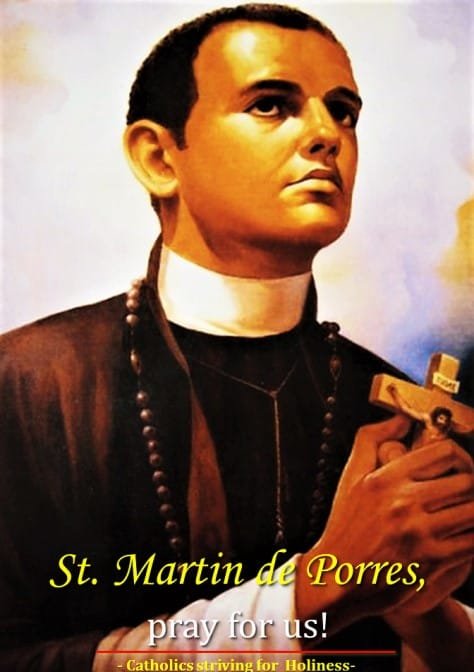 Born in Lima, Peru, St. Martin (1579-1639), a Dominican lay brother, was noted for his work on behalf of the poor, establishing an orphanage and a children's hospital. He maintained an austere lifestyle, which included fasting and abstaining from meat. Among the many miracles attributed to him were those of levitation, bilocation, miraculous knowledge, instantaneous cures, and an ability to communicate with animals. He was very devoted to the Blessed Eucharist.
St. Pope John XXIII's sermon at the
canonisation of St Martin de Porres
Martin the Charitable
The example of Martin's life is ample evidence that we can strive for holiness and salvation as Christ Jesus has shown us: first, by loving God with all our heart, with all our soul, and with all our mind; and second, by loving our neighbour as ourselves.
When Martin had come to realise that Christ Jesus suffered for us and that he carried our sins on his body to the cross, he would meditate with remarkable ardour and affection about Christ on the cross. Whenever he would contemplate Christ's terrible torture he would be reduced to tears. He had an exceptional love for the great sacrament of the eucharist and often spent long hours in prayer before the blessed sacrament. His desire was to receive the sacrament in communion as often as he could.
Saint Martin, always obedient and inspired by his divine teacher, dealt with his brothers with that profound love which comes from pure faith and humility of spirit. He loved men because he honestly looked on them as God's children and as his own brothers and sisters. Such was his humility that he loved them even more than himself and considered them to be better and more righteous than he was.
He did not blame others for their shortcomings. Certain that he deserved more severe punishment for his sins than others did, he would overlook their worst offences. He was tireless in his efforts to reform the criminal, and he would sit up with the sick to bring them comfort. For the poor he would provide food, clothing and medicine. He did all he could to care for poor farmhands, blacks and mulattoes who were looked down upon as slaves, the dregs of society in their time. Common people responded by calling him "Martin the charitable."
The virtuous example and even the conversation of this saintly man exerted a powerful influence in drawing men to religion. It is remarkable how even today his influence can still move us toward the things of heaven. Sad to say, not all of us understand these spiritual values as well as we should, nor do we give them a proper place in our lives. Many of us, in fact, strongly attracted by sin, may look upon these values as of little moment, even something of a nuisance, or we ignore them altogether. It is deeply rewarding for men striving for salvation to follow in Christ's footsteps and to obey God's commandments. If only everyone could learn this lesson from the example that Martin gave us.
Responsory
℟. Blessed is the man who is found blameless, and who does not go after gold nor place his trust in hoards of money.* His fortune will be firmly based on the Lord.
℣. Show us that man, and we will congratulate him: he has performed a miracle among his people.* His fortune will be firmly based on the Lord.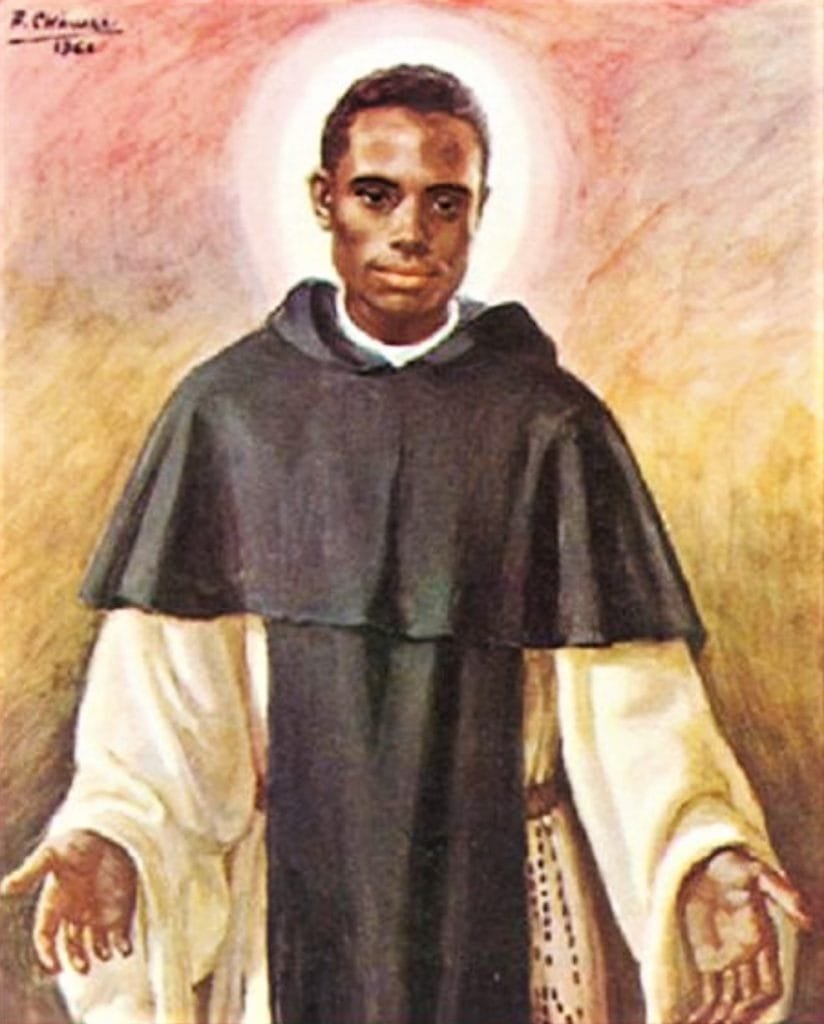 Let us pray.
O God, who led Saint Martin de Porres by the path of humility to heavenly glory, grant that we may so follow his radiant example in this life as to merit to be exalted with him in heaven. Through our Lord.
Stay updated: subscribe by email for free TO OUR NEW WEBSITE www.catholicsstrivingforholiness.org (PUT YOUR EMAIL IN THE SUBSCRIBE WIDGET).
We are also in www.fb.com/Catholicsstrivingforholiness. Kindly help more people in their Christian life by liking our page and inviting your family, friends and relatives to do so as well. Thanks in advance and God bless you and your loved ones! Fr. Rolly Arjonillo