JAN. 9: HAPPY BIRTHDAY ST. JOSEMARIA! PRAY FOR US!
JAN. 9: HAPPY BIRTHDAY ST. JOSEMARIA! PRAY FOR US!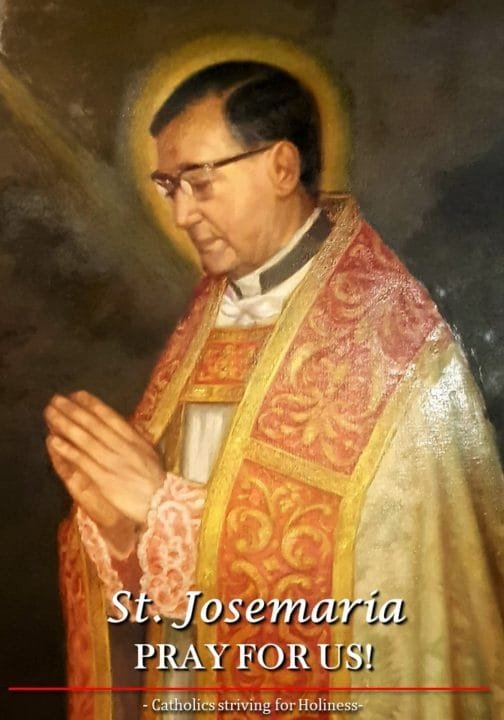 Saint Josemaría Escrivá, priest and founder of Opus Dei, spread the call to holiness in daily life and was called the "saint of the ordinary" by St. Pope John Paul II during the his canonization.
"We have to be contemplative souls in the middle of the world, who strive to turn our work into prayer," he often said. "Married people, single people, workers, intellectuals, farmers… right where they are can and should be good children of God.
He preached: "Your ordinary contact with God takes place where your fellow men, your yearnings, your work and your affections are. There you have your daily encounter with Christ."
ST. JOSEMARIA, INTERCEDE FOR US SO THAT WE MAY BE FAITHFUL TO GOD, SANCTIFY OUR DAILY ACTIVITIES, AND GAIN SOULS FOR HIM!
Fr. Rolly Arjonillo
CSFH PHOTO.
If you wish more information, see: https://opusdei.org/en-ph/video/who-was-josemaria-escriva/
For subtitles, click on the settings widget and choose subtitles and choose your language.
See as well: https://opusdei.org/en-us/article/four-videos-for-birthday-of-saint-josemaria/