Jan. 9: FEAST OF JESUS, THE BLACK NAZARENE (Philippines). What is the feast all about?
Jan. 9:
ANNIVERSARY OF THE SOLEMN TRANSFER (TRASLACIÓN) OF JESUS, THE BLACK NAZARENE (Philippines).
What is the feast all about?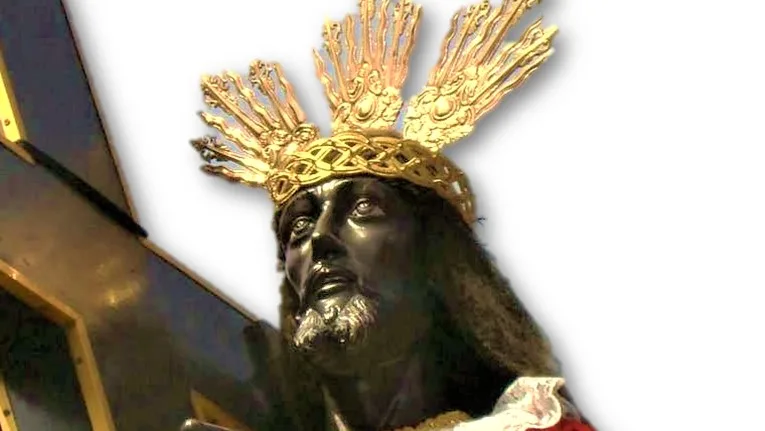 Dear brethren in Christ, on Jan. 9, the anniversary of the solemn transfer (Traslación) and enshrinement of Jesus, the Black Nazarene on 1787 at the Minor Basilica of the Black Nazarene in Quiapo, Manila (Philippines) will be commemorated. The yearly celebration showcases the gathering of several millions of Filipino devotees of the image along its almost 4.3 mile processional route, lasting for 19 hours, which most of the attendees do in barefoot.
"The image was carved from a dark wood around the 16th century in Mexico by a group of Spanish Augustinian Recollect friars, and then transported to Philippines in 1606. It depicts Jesus en route to his crucifixion.
Pope Innocent X approved veneration of the image in 1650 as a sacramental, and authorised the establishment of the Confraternity of the Most Holy Jesus Nazarene (Spanish: Cofradía de Nuestro Santo Jesús Nazareno).[19][20] Pope Pius VII gave the image his Apostolic Blessing in 1880, which granted plenary indulgence to those who piously pray before it.
The image is currently enshrined in the said Minor Basilica, where it is venerated every Friday with Novena and Holy Masses and is one of the most popular devotions in the Philippines, together with Santo Niño de Cebú and Mother of Perpetual Help in Baclaran, Manila
Below you have a prayer to the Black Nazarene. Cordially inviting you to like our page, www.facebook.com/Catholicsstrivingforholiness so we could have a wider apostolic reach and help more people in their Christian life. Thanks and God bless!
Fr. Rolly Arjonillo.
PRAYER TO OUR BELOVED JESUS, THE BLACK NAZARENE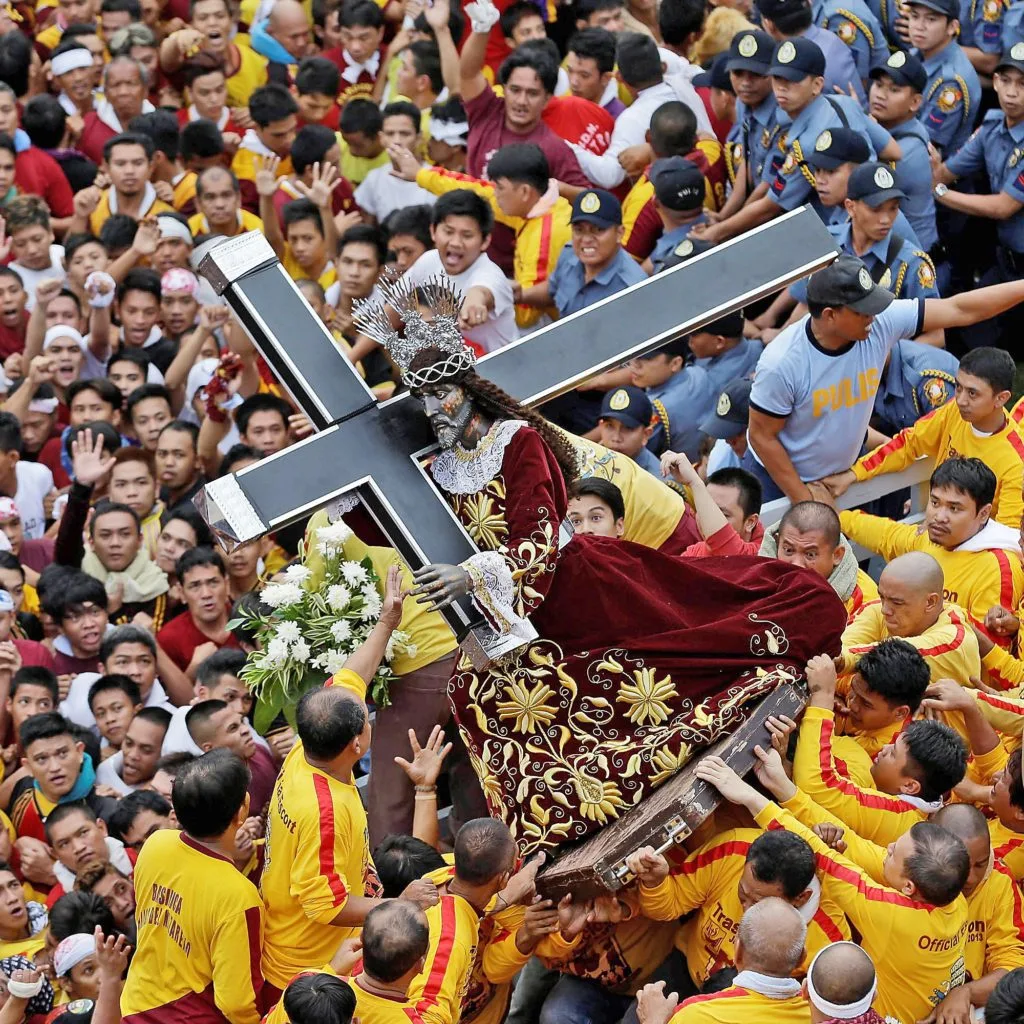 Beloved Lord Jesus, Black Nazarene,
we come to you to help us.
Life is a constant struggle,
and we now feel the pain of our journey.
Bless us Jesus and teach us to listen
to You in all the events of our life,
knowing that nothing happens by chance.
Everything that happens has a reason.
When we feel the pain of sickness,
teach us to cope with loving surrender,
to unite ourselves with You on the Cross,
and to believe in the power of healing.
When we experience emotional,
financial and psychological brokenness,
and all types of difficulties,
help us to rise up with belief that with God,
nothing is impossible.
We come to you today,
to pray for healing and
to ask your mercy:
Jesus, to listen to our petitions
(say petitions…)
We pray to You with the help of our Mother Mary
to answer our prayers amen.
Jesus, the Black Nazarene
we put our trust in you!
VIVA, JESUS NAZARENO!
AUDIO CREDIT: Palestrina, "O Bone Iesu", choir unknown.
PRAYER SOURCE: Proud to be Catholic FB page in https://www.facebook.com/permalink.php?id=212252692142651&story_fbid=724058530962062 (MODIFIED)
PHOTO SOURCES: https://andrewnovillolloyd.files.wordpress.com/2013/01/black-nazarene6.jpeg (MODIFIED); http://cms.interaksyon.com/lifestyle/assets/2015/01/traslacion1.jpg;
______________
(1) https://en.wikipedia.org/wiki/Black_Nazarene
Stay updated: subscribe by email for free TO OUR NEW WEBSITE www.catholicsstrivingforholiness.org (PUT YOUR EMAIL IN THE SUBSCRIBE WIDGET).
We are also in www.fb.com/Catholicsstrivingforholiness. Kindly help more people in their Christian life by liking our page and inviting your family, friends and relatives to do so as well. Thanks in advance and God bless you and your loved ones! Fr. Rolly Arjonillo