HOMILY 2ND SUNDAY OF EASTER YEAR A. DIVINE MERCY SUNDAY
HOMILY 2ND SUNDAY OF EASTER YEAR A.
DIVINE MERCY SUNDAY.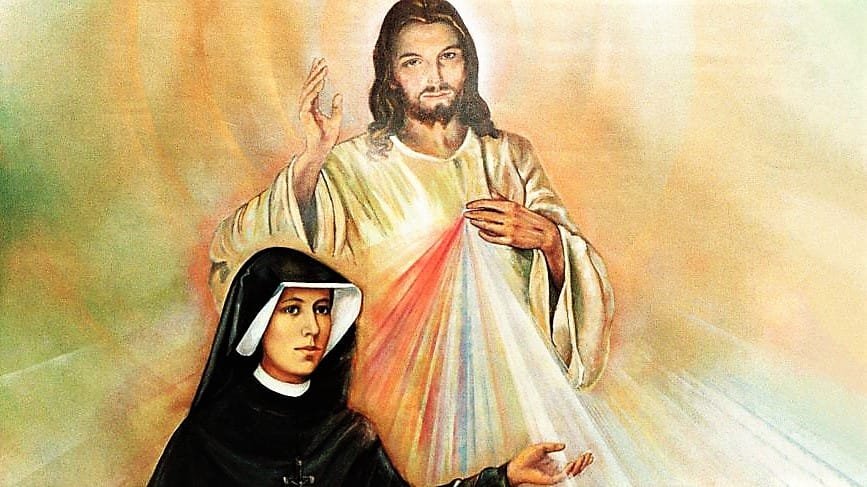 1. Jesus' words to St. Faustina on the feast of Divine Mercy
St. Faustina recalls Jesus' words in her diary: I DESIRE THAT THE FIRST SUNDAY AFTER EASTER BE THE FEAST OF MERCY. +ASK OF MY FAITHFUL SERVANT [FATHER SOPOCKO] THAT, ON THIS DAY, HE TELL THE WHOLE WORLD OF MY GREAT MERCY; THAT WHOEVER APPROACHES THE FOUNT OF LIFE ON THIS DAY WILL BE GRANTED COMPLETE REMISSION OF SINS AND PUNISHMENT. +MANKIND WILL NOT HAVE PEACE UNTIL IT TURNS WITH TRUST TO MY MERCY.
Today's feast of Divine Mercy Sunday (2nd Sunday of Easter Year A) came into reality when the then Pope, now St. John Paul II declared during the canonization of St. Faustina Kowalska on April 30, 2000:
"It is important then that we accept the whole message that comes to us from the word of God on this Second Sunday of Easter, which from now on throughout the Church, will be called 'Divine Mercy Sunday." Mercy comes from French word MERCI: God's forgiveness of his creatures' offenses," from Old French mercit, merci (9c.) "reward, gift; kindness, grace, pity, an act or exercise of forbearance or good will" but in French the word largely has been superseded by miséricorde except as a word of thanks.
BUT THEN, HOW DO WE RECEIVE GOD'S MERCY?
2. Receive the Holy Spirit, the sins you forgive are forgiven.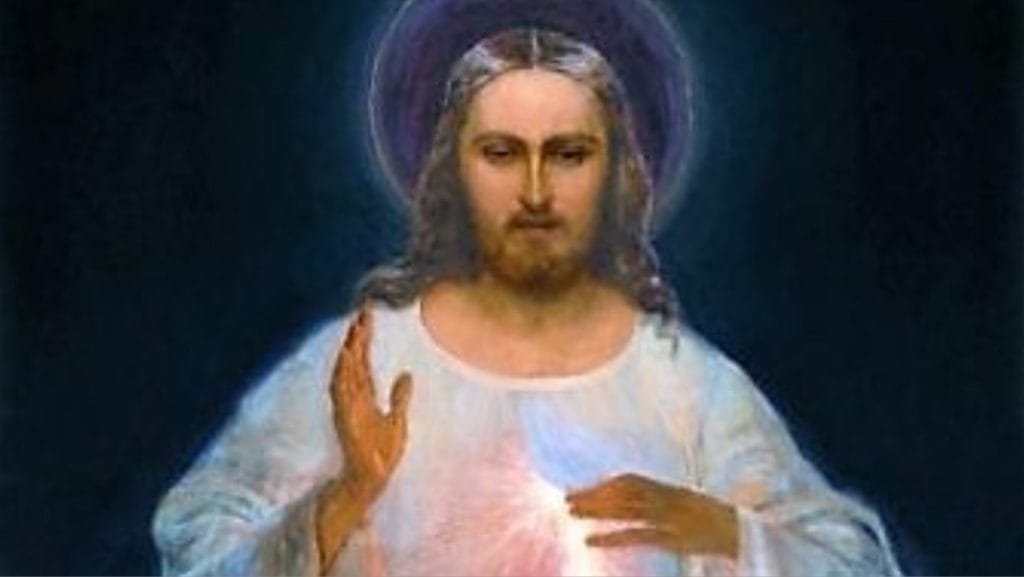 The Apostles received the Holy Spirit to forgive sins. This is the reason why the Sacrament of Confession: ORDINARY WAY of receiving God's mercy.
Let us love this sacrament by frequenting it in a regular way: for if the body needs daily cleansing, and now, our hands, frequent washing to avoid contracting the covid virus, our soul as well needs a frequent spiritual washing, through this Sacrament of God's mercy. I often asked the kids…what would happen and how would you smell if you don't take a bath for a day…for a week…for a month…for a week? And all would start reacting with horrified faces. Well what would happen to our soul if we don't go to Confession for a long time or whenever necessary? You get the point.
3. God's mercy could convert a sinner into a saint if one humbly resorts to His Mercy. No saint without a sinful past. No sinner without a future.
God's mercy could convert a sinner into a saint if one humbly resorts to His Mercy. Except for Our Lady, no saint is without a sinful past: no sinner without a future. "My mercy is greater than your sins and those of the entire world… Do not argue with Me about your wretchedness. You will give me pleasure if you hand over to me all your troubles and griefs. I shall heap upon you the treasures of My grace (Ibid., n. 326)."
St. Peter denied him 3x, St. Mary Magdalene, 7 devils, 7 capital sins, the good thief, St. Dismas
St. Augustine who led a dissolute life before his conversion, St. Ignatius de Loyola who was before a vain soldier immersed in a worldly life;
St. Josemaria who once as a boy, didn't like the dinner prepared by her mother and threw the plate with the food against the wall… and so on.
But thanks to God's mercy and their willingness to correspond to God's grace, now they are saints. No one is born a saint. One has to want it and with the help of God's grace and mercy, and one's daily struggle to begin again and again till death for love, one will reach holiness if he allows God to work in his soul.
To end, let us recall Jesus' words to St. Faustina, from her Diary of Divine Mercy in her soul: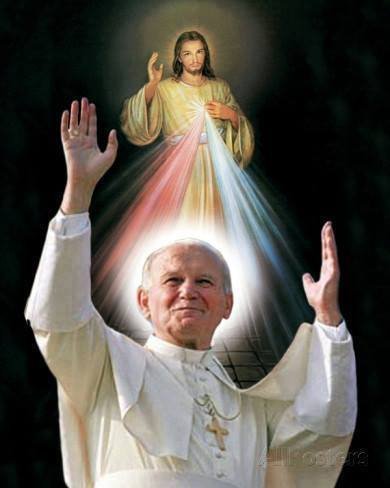 Let the greatest sinners place their trust in My mercy. They have the right before others to trust in the abyss of My mercy. My daughter, write about My mercy towards tormented souls. Souls that make an appeal to My mercy delight Me. To such souls I grant even more graces than they ask. I cannot punish even the greatest sinner if he makes an appeal to My compassion, but on the contrary, I justify him in My unfathomable and inscrutable mercy. Write: before I come as a just Judge, I first open wide the door of My mercy. He who refuses to pass through the door of My mercy must pass through the door of My justice….. (St. Faustina, Diary, n. 1146) MY HEART REJOICES IN THIS TITLE OF MERCY. PROCLAIM THAT MERCY IS THE GREATEST ATTRIBUTE OF GOD. ALL THE WORKS OF MY HANDS ARE CROWNED WITH MERCY. (Ibid., nn. 299-301).
My dear brethren, let us approach God in his throne of mercy and allow ourselves to be transformed by his love and grace so as to reach the goal to which he calls us: eternal life and happiness through holiness.
But let us not forget that while we have recourse to God's mercy, He also tells us: Be merciful as your heavenly Father is merciful. He wants us to be instruments of his love, compassion, forgiveness and mercy. And let us ask ourselves: Lord, am I merciful towards those who are in need of my help, patience, forgiveness, and compassion.
To answer this question and transform it into reality, would be your personal task for this week.
A Blessed Divine Mercy Sunday to all and Happy Easter! Fr. Rolly Arjonillo
https://catholicsstrivingforholiness.org/2nd-sunday-of-easter-divine-mercy-sunday-mass-readings/
Stay updated: subscribe by email for free TO OUR NEW WEBSITE www.catholicsstrivingforholiness.org (PUT YOUR EMAIL IN THE SUBSCRIBE WIDGET).
We are also in www.fb.com/Catholicsstrivingforholiness. Kindly help more people in their Christian life by liking our page and inviting your family, friends and relatives to do so as well. Thanks in advance and God bless you and your loved ones! Fr. Rolly Arjonillo