DAILY GOSPEL COMMENTARY: "I HAVE COME NOT TO ABOLISH BUT TO FULFILL THE LAW"(Mt 5:17–19).
DAILY GOSPEL COMMENTARY:
"I HAVE COME NOT TO ABOLISH BUT TO FULFILL THE LAW"
(Mt 5:17–19).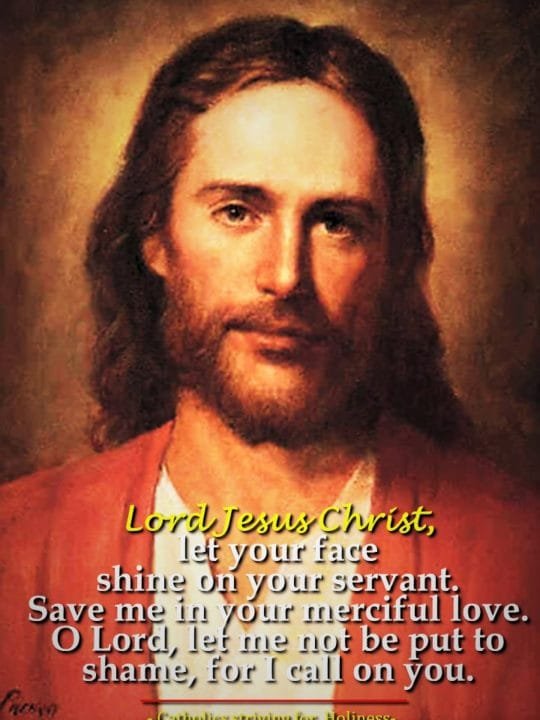 Gospel of Wednesday, 10th week of Ordinary Time
Mt 5:17-19
Jesus said to his disciples: "Do not think that I have come to abolish the law or the prophets. I have come not to abolish but to fulfill. Amen, I say to you, until heaven and earth pass away, not the smallest letter or the smallest part of a letter will pass from the law, until all things have taken place. Therefore, whoever breaks one of the least of these commandments and teaches others to do so will be called least in the Kingdom of heaven. But whoever obeys and teaches these commandments will be called greatest in the Kingdom of heaven."
Gospel Commentary from the Navarre Bible, St. Matthew (with permission)
vv. 17-19 In this passage Jesus stresses the perennial value of the Old Testament; it is the word of God; because it has a divine authority it deserves total respect. The Old Law enjoined precepts of a moral, legal and liturgical type.

Its moral precepts still hold good in the New Testament, because they are for the most part specific, divine-positive, promulgations of the natural law.
However, our Lord gives them greater weight and meaning. But the legal and liturgical precepts of the Old Law were laid down by God for a specific stage in salvation history, that is, up to the coming of Christ; Christians are not obliged to observe them (cf. Summa theologiae, I-Il, q. 108, a. 3 ad 3).

The law promulgated through Moses and explained by the prophets was God's gift to his people, a kind of anticipation of the definitive Law which the Christ or Messiah would lay down. Thus, as the Council of Trent defined, Jesus not only "was given to men as a redeemer in whom they are to trust, but also as a lawgiver whom they are to obey" (De iustificatione, can. 21).
Dear brethren in Christ, Our Lord assured that whoever keeps the commandments and teaches them will be great in the Kingdom of heaven. Now is a suitable time to examine our entire life, a review of life in the fulfillment of God's commands. Christ came to vivify the law and to perfect it. He was a model in the fulfillment of the divine will.
As Saint Bernard says:

"And since life is in the will of God, we cannot doubt in the least that we will find nothing that is more useful and profitable to us than that which agrees with the divine will which is the life of our soul. Let us try with care not to deviate in the least of God's will (Sermon 5)."

Lord, you have said: let not my will be done, but yours, (Mk 14:36; cf. Mt 26, 33-46; Lk 22, 40-46). And as Saint Leo the Great comments: "This voice of the Head is the salvation of the whole Body; this voice teaches all the faithful, inflames the confessors, crowns the martyrs (Sermon 58)." May thy Most Holy Will be done, praised and glorified!
Stay safe and God bless!
Fr. Rolly Arjonillo
VIDEO COMMENTARY
TOPIC 1: IS THE "TRIVIAL" AS IMPORTANT AS THE BIGGER ISSUES OF LIFE?
In today's gospel reading, Jesus tells us, 'Do not imagine that I have come to abolish the law or the Prophets. The Jews, particularly the Pharisees and scribes, were all enamored with the strict adherence to the Mosaic Law, which has grown to more than 600 laws from the original ten that Moses handed down to them.

TOPIC 2: DO YOU RESPECT TRADITION WHILE ADAPTING TO CHANGE?
In the gospel reading, Jesus emphasizes that He has not come to abolish the Law but to uphold it and complete it. Remember that He is a Jew and His audience are mainly Jews. From the time Moses introduced the Ten Commandments, the scribes have inserted many laws that have clouded the spirit of the law and put more emphasis on the letter.
VIDEO COMMENTARY ON TODAY'S Year II 1st READING (1 Kgs 18:20–39)
TOPIC: HOW DO YO PRAY TO GOD?
Oftentimes, it is only when we cannot STAND what life is offering us, that we are compelled to KNEEL and pray. One of the greatest examples of prayer power in the old testament is told in today's first reading and extending to verse 45, where Elijah cried out to God for a miracle to show the people that God is the true God and not Baal. When St. James wrote his letter to the Church, he used Elijah as his example on the power of prayer, including praying for rain as it has not rained for 3 years and six months prior. We do not need to wait for us to be in pushed to the edge of a precipice to start praying. Prayer must be part of us from the time we wake up till the time we sleep. In science, there is what is called a GPS, or Global Positioning System. It is a satellite navigation system used to determine the ground position of an object. One day-to-day application of GPS is Waze – which is on our mobile phones. It provides us driving directions, a live traffic map and alerts. But for our prayers to find their way to God, we must have a GPS that shows a proper disposition on our part for our prayers to be effective.
Stay updated: subscribe by email for free TO OUR NEW WEBSITE www.catholicsstrivingforholiness.org (PUT YOUR EMAIL IN THE SUBSCRIBE WIDGET).
We are also in www.fb.com/Catholicsstrivingforholiness. Kindly help more people in their Christian life by liking our page and inviting your family, friends and relatives to do so as well. Thanks in advance and God bless you and your loved ones! Fr. Rolly Arjonillo