CARRY YOUR CRUCIFIX WITH YOU.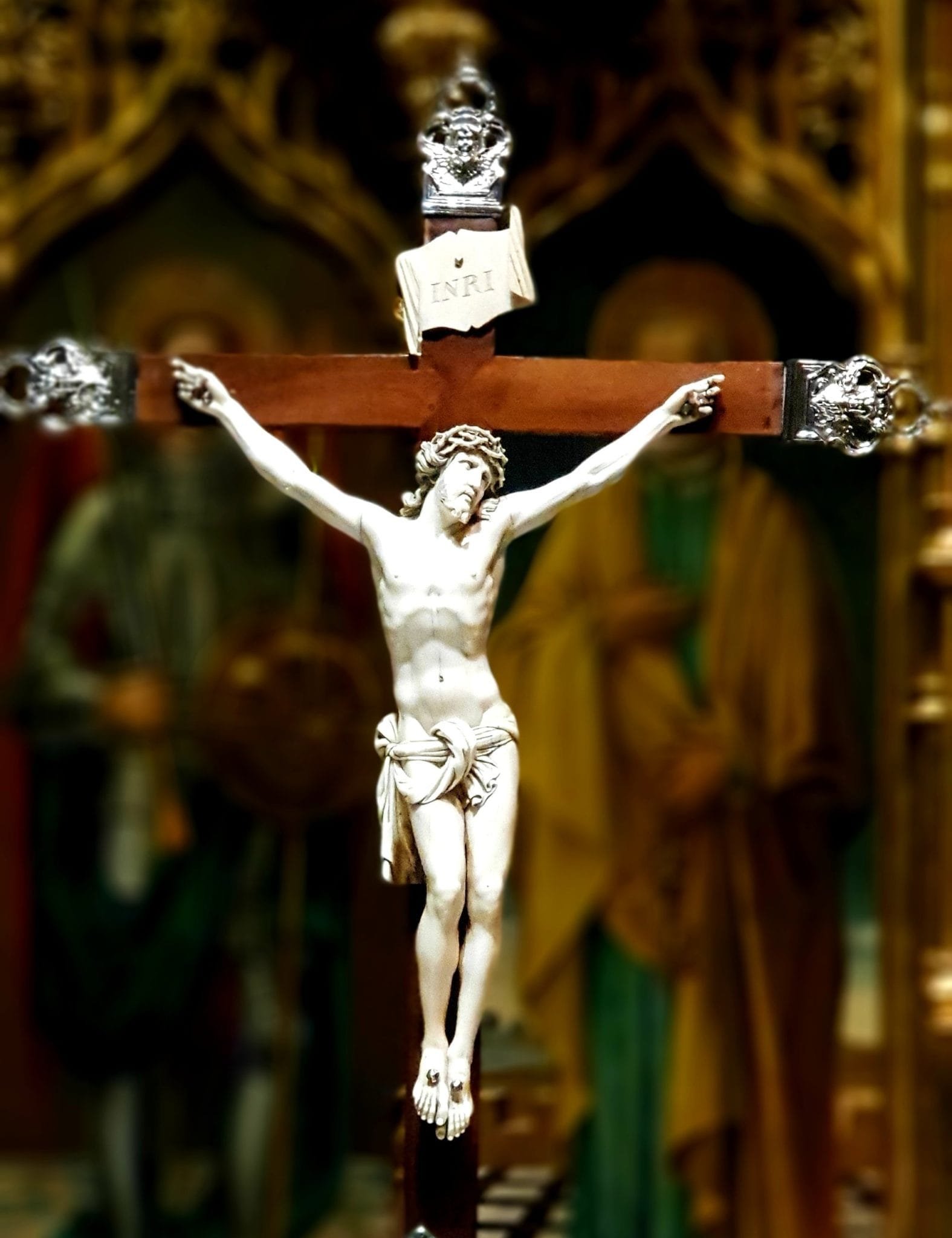 CARRY YOUR CRUCIFIX WITH YOU
"YOUR CRUCIFIX. As a Christian, you should always carry your Crucifix with you. And place it on your desk. And kiss it before going to bed and when you wake up: and when your poor body rebels against your soul, kiss it again."
-St. Josemaria, The Way, 302.
WE ADORE YOU O CHRIST AND WE BLESS YOU, FOR.BY YOUR HOLY CROSS, YOU HAVE REDEEMED THE WORLD.
CSFH PHOTO OF the altar crucifix of Pozoalbero which St. Josemaria gave as a gift to the Opus Dei Region of Spain for its first Conference/Retreat Center.