ANXIOUS AND WORRIED? TRUST IN GOD AND IN HIS DIVINE PROVIDENCE!
TRUST IN GOD AND HIS LOVING FATHERLY PROVIDENCE.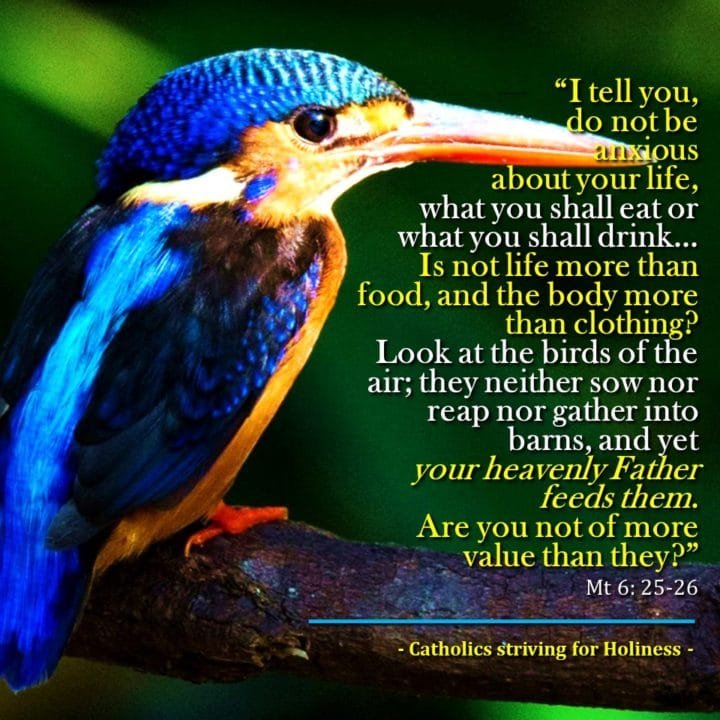 Many times in our life, we get so anxious and worried about so many things: financial difficulties, health problems, family problems, the future, or even the past (!)…and this is but a normal human reaction. Much more in these months we are living in the midst of this pandemic, when many people are suffering, sick and dying, it is but human that we experience fear because of the uncertainty of our future.
Nevertheless, we Christians must learn to go beyond a merely human viewpoint, i.e., to see things with the eyes of faith which leads us to be convinced that God is in charge of everything.
The only thing He asks from us is to put our part and abandon everything else in His hands, in His loving Divine Providence. It would be good to meditate once more the following words of Our Lord Jesus Christ regarding this matter.
"I tell you, do not be anxious about your life, what you shall eat or what you shall drink, nor about your body, what you shall put on. Is not life more than food, and the body more than clothing?
Look at the birds of the air; they neither sow nor reap nor gather into barns, and yet your heavenly Father feeds them. Are you not of more value than they?…
Therefore do not be anxious, saying, 'What shall we eat?' or 'What shall we drink?' or 'What shall we wear?' For the Gentiles seek all these things; and your heavenly Father knows that you need them all.
But seek first his kingdom and his righteousness, and all these things shall be yours as well. Therefore do not be anxious about tomorrow, for tomorrow will be anxious for itself. Let the day's own trouble be sufficient for the day (Mt 6:25-26.31-34: 31)"
Dear friends: In the above passages, Our Lord once more teaches us these ideas:
To put our trust in God's fatherly providence, abandoning ourselves into His strong and loving arms, knowing that we are His children, with a dignity far more sublime than other created creatures, and the He is Our Father, ever close to us, Omnipotent, and who loves us.
The search for His Kingdom and His Righteousness, which can be summed up in the notion of "holiness",─ i.e., the life of grace and friendship with God translated into our daily struggle to do God's will, to follow His footsteps and identify ourselves with Our Lord Jesus Christ through the action of the Holy Spirit and our correspondence─ should be our primary concern in our daily life and should occupy the first priority in our hierarchy of values.
Whenever we feel anxious, or see ourselves in hard times, let us always turn to God and renew our trust in him and in His Fatherly Providence. We can pray the following words St. Josemaria loved to say:
"My Lord and my God,
into your hands I abandon the past, the present and the future, everything:
little and big,
great and small,
temporal and eternal
(St. Josemaria, "The Way of the Cross," Seventh Station, point 3, Prayer of Abandonment)."
If we do so with faith, I assure you: we will always recover our peace, serenity and optimism.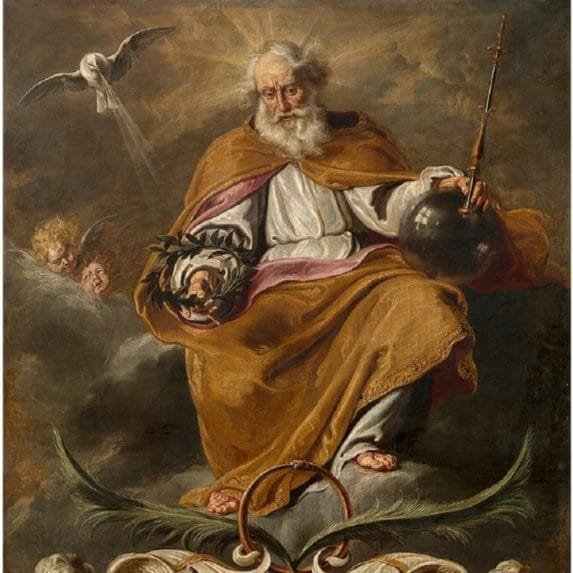 Stay updated: subscribe by email for free TO OUR NEW WEBSITE www.catholicsstrivingforholiness.org (PUT YOUR EMAIL IN THE SUBSCRIBE WIDGET).
We are also in www.fb.com/Catholicsstrivingforholiness. Kindly help more people in their Christian life by liking our page and inviting your family, friends and relatives to do so as well. Thanks in advance and God bless you and your loved ones! Fr. Rolly Arjonillo