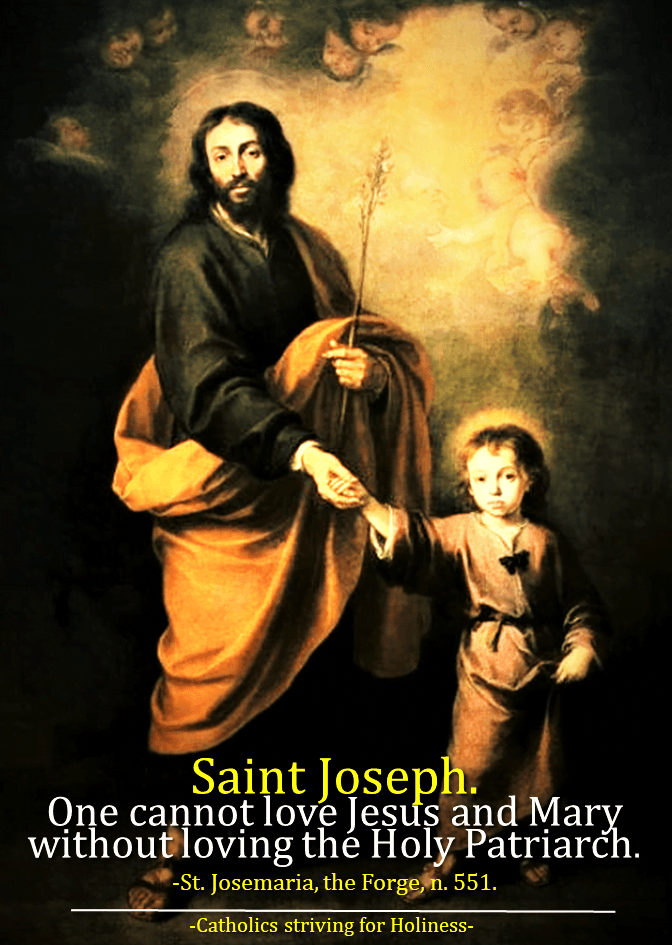 A PRAYER TO ST. JOSEPH.
ST. JOSEPH,MOST CHASTE SPOUSE OF THE BLESSED VIRGIN MARY,
AND FOSTER-FATHER OF OUR LORD JESUS CHRIST,
You knew how to purely preserve your body, heart and soul,
to be the dwelling place of God.
You generouly loved, served, and protected Jesus and Mary, and faithfully fulfilled God's Will even in the most difficult moments.
O Holy Patriarch, Teacher of Interior Life, Patron of vocations, help us to do likewise and overcome the wiles of the enemy in our daily struggle.
Protect the Church of your Son and pray that all her ministers and members would live in fidelity to the Church's Teachings.
Kindly listen to our pleas so that with your prayer and help, we may faithfully fulfill God's will, love Him and Lady more each day, as you did during your life here on earth.