4th Sunday in Ordinary Time Year B Homily Reflection: LISTEN TO JESUS.
4th Sunday in Ordinary Time Year B Homily Reflection: LISTEN TO JESUS.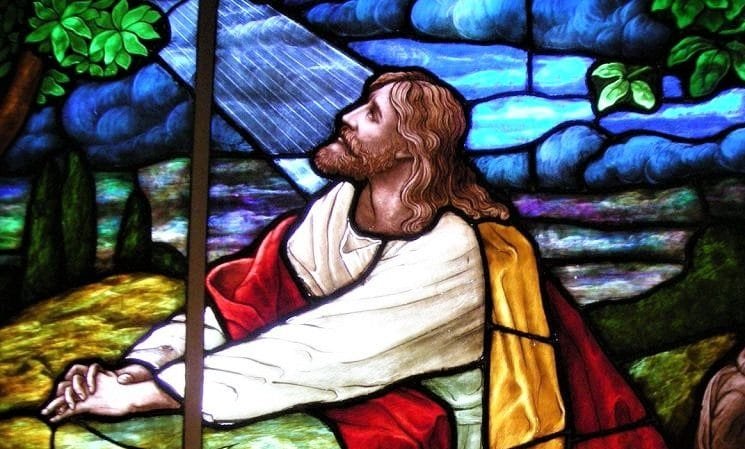 The readings of the Mass of the 4th Sunday in Ordinary time year B present to us many themes to ponder upon:
In the 1st reading (Dt 18:15–20), Moses said to the people to listen to the prophet which God will send them thereby underlining the need to listen attentively and docilely to all those God sent to his people to preach;
In the 2nd reading (1 Cor 7:32–35), St. Paul underlines the importance of an undivided heart in order to serve God;
In the Gospel (Mk 1:21–28), St. Mark stresses on Jesus' extraordinary authority which differentiates him from the scribes: an authority which left the crowds in the synagogue astonished and impressed upon hearing Him teach; an authority which he showed not only through words but also through deeds upon freeing a man from an unclean spirit, thereby, manifesting his divine supremacy against the evil forces which enslave men.
We can sum up the above ideas into one important idea: LISTEN TO JESUS.
In order to faithfully follow, serve and love God with an undivided heart, WE MUST BE WILLING TO LISTEN ATTENTIVELY AND BE DOCILE TO THE WORDS AND INSPIRATIONS WHICH JESUS HIMSELF WHISPERS TO US IN MANY DIFFERENT OCCASIONS and through His INSTRUMENTS.
Who are these instruments?
The POPE who is the Vicar of Christ on earth; the teachings of the MAGISTERIUM of the Church; the BISHOPS in communion with the Pope; the PRIESTS;
our PARENTS;
a SPIRITUAL DIRECTOR;
a FRIEND or MENTOR who is helping us in our spiritual life…all of who are channels of God's will when they give advices in accord with the natural and divine laws.
Let us not forget, however, that listening to Jesus and those who represent Him requires HUMILITY on our part.
Humility enables us to receive and accept advice and help from another person.
Pride, on the other hand, leads one to be self-sufficient, to consider one's self superior to others and thereby sees no necessity at all nor allows himself to be taught, to be helped, nor to receive advice from others.
Pride not only blinds us to see the truth; it also makes us deaf, numb and resistant: incapable of receiving God's grace and help from the people whom God has placed by our side to help us grow in our Christian life.
Aside from having a humble disposition, we must put into effect the MEANS and OCCASIONS by which we can listen to Jesus. Which means are these?
There are several ways but as a fatherly and friendly suggestion, you can begin with one or more of the following means, gradually incorporating them in your daily life:
GOSPEL READING AND MEDITATION – even for just 1-2 minutes daily to know who Jesus is, his words, his virtues…: LOVE PRESUPPOSES KNOWLEDGE OF THE PERSON WHOM WE WANT TO LOVE.

PERSONAL MENTAL PRAYER- start at 5 minutes daily, better if you can do it in front of the Tabernacle where Jesus is really, truly and substantially present. Prayer is nothing but a friendly conversation with God, telling him what is in your heart. LOVE INVOLVES AND GROWS THROUGH FREQUENT DEALINGS WITH THE PERSON WHOM WE WANT TO LOVE.

After COMMUNION and HOLY MASS, try spending some minutes of THANKSGIVING to Our Lord Jesus Christ who is physically present in your soul at that very moment. This moment of thanksgiving, of talking, of petition, of listening is the most important event during the day (or week) because GOD IS WITHIN YOU.

Perhaps you could also look for a prudent priest who is faithful to the teachings of the Magisterium and ask to have a SPIRITUAL DIRECTION with Him.
Dear friends: God the Father said: "THIS IS MY BELOVED SON, WITH WHOM I AM WELL PLEASED; LISTEN TO HIM (Mt 17:5)." Let us then struggle to be humble and docile so as to hear and listen to what Jesus wants to tell us putting into effect the means which are within our reach to listen to Jesus. "IF TODAY YOU HEAR HIS VOICE, HARDEN NOT YOUR HEARTS (Responsorial Psalm)."
---
VIDEO COMMENTARY
TOPIC: HAVE YOU EXPERIENCED TOUGH LOVE BEFORE?
In today's gospel reading (Mark 1:21-28), Jesus enters a synagogue and preached with authority and showed His divine authority when he exorcised a man possessed by an evil spirit. These leave his listeners amazed. As children, our parents were the first authority we encountered. God's authority over us is what will also prevent us from giving up our souls to the evil spirits that try to weaken our faith.
Stay updated: subscribe by email for free TO OUR NEW WEBSITE www.catholicsstrivingforholiness.org (PUT YOUR EMAIL IN THE SUBSCRIBE WIDGET).
We are also in www.fb.com/Catholicsstrivingforholiness. Kindly help more people in their Christian life by liking our page and inviting your family, friends and relatives to do so as well. Thanks in advance and God bless you and your loved ones! Fr. Rolly Arjonillo