Homily for the 31st Sunday in Ordinary Time C. ZACCHAEUS' CONVERSION.
Homily for the 31st Sunday in Ordinary Time C
ZACCHAEUS' CONVERSION.
LET US "CLIMB OUR SYCAMORE TREE" TO HAVE A PERSONAL ENCOUNTER WITH JESUS.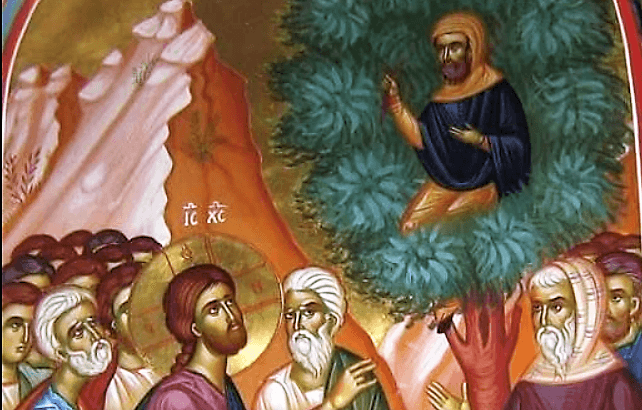 Dear brethren in Christ, today's 31st Sunday C liturgy reminds us of Our Loving God who welcomes all sinners so that we may repent. He is a God who doesn't hold grudges and has his pardon ready for all sinners who return to Him with a humble and contrite heart.
• Not only that: God looks after his lost children. Remember how he looked for and called Adam and Eve after their first fall? Remember how he sent one prophet after another for several centuries in order to remind all men through Israel to mend their ways after their frequent infidelities?
• Until finally, God sent us His Only Begotten Son, Our Lord Jesus Christ, so as to redeem and save the entire humanity, giving up His Life on the Cross through an ignominious death! God so loved the world that he gave his only Son, so that everyone who believes in him might have eternal life. All these God did for He is Love and Mercy.
1.In the 1st reading taken from the Book of Wisdom 11:22ff, we are taught:
"Before the Lord the whole universe is as a grain from a balance or a drop of morning dew come down upon the earth. But you have mercy on all, because you can do all things; and you overlook people's sins that they may repent. For you love all things that are and loathe nothing that you have made; for what you hated, you would not have fashioned."
2. In today's Gospel (Lk 19:1-10), we read how Jesus was going from one town to another to preach the Gospel and in search for the conversion of sinners.
As he was passing by, a well-known personality and public sinner as well, Zacchaeus, because of his short stature, wanted to have a glance of Jesus, so he climbed up a sycamore tree. His efforts were not in vain and sterile! They led to a personal encounter with Christ, His conversion and salvation of his household as well!
"Zacchaeus, come down quickly, for today I must stay at your house." And he came down quickly and received him with joy. When they all saw this, they began to grumble, saying, "He has gone to stay at the house of a sinner."
We, too, like Zacchaeus, must put all the means in order to have a personal encounter with Christ. We have to "climb the sycamore tree" as well. In our personal prayer, we have to discern what it means for us to do the same so that Jesus could tell us, "come down quickly, for today I must stay at your house".
• We must climb the tree of humility, acknowledging our sins, asking God's pardon in the Sacrament of Confession for this is the starting point of every personal encounter with Jesus who is passing by, and the consequent conversion, restitution of the harm done and salvation.
But Zacchaeus stood there and said to the Lord, "Behold, half of my possessions, Lord, I shall give to the poor, and if I have extorted anything from anyone I shall repay it four times over." And Jesus said to him, "Today salvation has come to this house because this man too is a descendant of Abraham. For the Son of Man has come to seek and to save what was lost."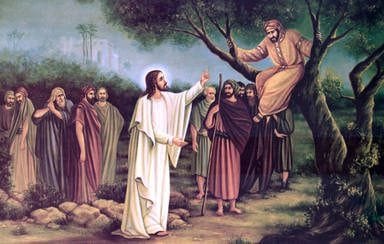 Dear brethren in Christ, no sin is unforgivable for God's mercy and grace are much greater than our sins, as long as we have the necessary humble dispositions to receive them. God is always on the lookout for sinners: Such is His untiring Love that He seeks us out and hoping always for our return and He is always willing to pour out his bountiful mercy and pardon if we are willing to receive them. Let us thank God for all He has done for us. He has done his part. Let us do ours….
Mother Mary, Refuge of sinners, pray for us! Fr. Rolly Arjonillo.
See as well:
Stay updated: subscribe by email for free TO OUR NEW WEBSITE www.catholicsstrivingforholiness.org (PUT YOUR EMAIL IN THE SUBSCRIBE WIDGET).
We are also in www.fb.com/Catholicsstrivingforholiness. Kindly help more people in their Christian life by liking our page and inviting your family, friends and relatives to do so as well. Thanks in advance and God bless you and your loved ones! Fr. Rolly Arjonillo