WEDNESDAY OF THE 2ND WEEK OF ADVENT GOSPEL, REFLECTION AND COMMENTARY. "I AM MEEK AND HUMBLE OF HEART" (Mt 11:28–30).
WEDNESDAY OF THE 2ND WEEK OF ADVENT GOSPEL, REFLECTION AND COMMENTARY. "
I AM MEEK AND HUMBLE OF HEART"

(Mt 11:28–30).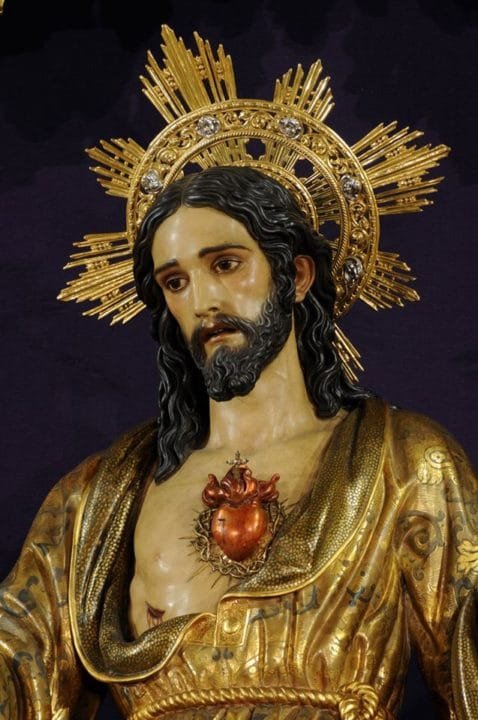 WEDNESDAY OF THE 2ND WEEK OF ADVENT GOSPEL
Mt 11:28–30
Jesus said to the crowds: "Come to me, all you who labor and are burdened, and I will give you rest. Take my yoke upon you and learn from me, for I am meek and humble of heart; and you will find rest for yourselves. For my yoke is easy, and my burden light."
---
COMMENTARY FROM THE NAVARRE BIBLE, GOSPEL OF ST. MATTHEW (with permission)
28-30 Our Lord calls everyone to come to him.
We all find things difficult in one way or another. The history of souls bears out the truth of these words of Jesus. Only the Gospel can fully satisfy the thirst for truth and justice which sincere people feel.

Only our Lord, our Master — and those to whom he passes on his power – can sooth the sinner by telling him, "Your sins are forgiven" (Mt 9:2).
In this connexion Pope Paul VI teaches: "Jesus says now and always, 'come to me, all who labour and are heavy laden, and I will give you rest'. His attitude towards us is one of invitation, knowledge and compassion; indeed, it is one of offering, promise, friendship, goodness, remedy of our ailments; he is our comforter; indeed, our nourishment, our bread, giving us energy and life" (Homily on Corpus Christi, 13 June 1974).

"Come to me": the Master is addressing the crowds who are following him, "harassed and helpless, like sheep without a shepherd" (Mt 9:36).

The Pharisees weighed them down with an endless series of petty regulations (cf. Acts 15:10), yet they brought no peace to their souls.
Jesus tells these people, and us, about the kind of burden he imposes: "Any other burden oppresses and crushes you, but Christ's actually takes weight off you. Any other burden weighs down, but Christ's gives you wings. If you take a bird's wings away, you might seem to be taking weight off it, but the more weight you take off the more you tie it down to the earth. There it is on the ground, and you wanted to relieve it of a weight; give it back the weight of its wings and you will see how it flies" (St Augustine, Sermon 126).
"All you that go about tormented, afflicted and burdened with the burden of your cares and desires, go forth from them, come to me, and I will refresh you and you shall find for your souls the rest which your desires take from you" (St John of the Cross, Ascent of Mount Carmel, book I, chap. 7, 4).
---
VIDEO COMMENTARY
Topic: DOES PRAYER LIGHTEN YOUR BURDEN AND SUSTAIN YOUR HOPE FOR THE FUTURE?
This unusual and inspiring story is shared by Paul on the television network GMA 7, under the segment Bawal Judgmental of Eat Bulaga, the longest-running noontime show in Philippine history. He was born in a prison cell and lived 23 years of his life in the jail facility. He is now a teacher for junior high school students.
---