TUESDAY AFTER EPIPHANY READINGS, GOSPEL COMMENTARY AND SERMON.
TUESDAY AFTER EPIPHANY READINGS, GOSPEL COMMENTARY AND SERMON.
THE MULTIPLICATION OF LOAVES AND FISH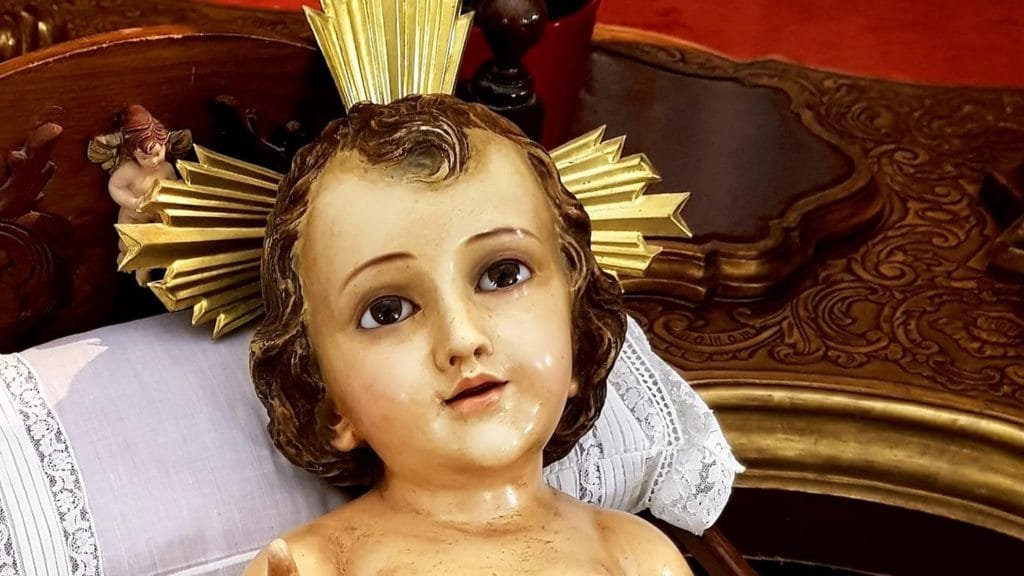 ---
TUESDAY AFTER EPIPHANY READINGS
READING I
1 Jn 4:7–10
Beloved, let us love one another, because love is of God; everyone who loves is begotten by God and knows God. Whoever is without love does not know God, for God is love. In this way the love of God was revealed to us: God sent his only Son into the world so that we might have life through him. In this is love: not that we have loved God, but that he loved us and sent his Son as expiation for our sins.
RESPONSORIAL PSALM
R. Lord, every nation on earth will adore you.
Adorábunt te, Dómine, omnes gentes terræ.
O God give your judgment to the king,
to a king's son your justice,
that he may judge your people in justice
and your poor in right judgment.
R. Lord, every nation on earth will adore you.

May the mountains bring forth peace for the people
and the hills, justice.
May he defend the poor of the people
and save the children of the needy
R. Lord, every nation on earth will adore you.

In his days justice shall flourish
and peace till the moon fails.
He shall rule from sea to sea,
from the Great River to the earth's bounds.
R. Lord, every nation on earth will adore you.

ALLELUIA
Evangelizáre paupéribus misit me Dóminus, prædicáre captívis remissiónem.
The Lord sent me to bring Good News to the poor, and freedom to prisoners.
GOSPEL
Mk 6:34–44
When he disembarked and saw the vast crowd, his heart was moved with pity for them, for they were like sheep without a shepherd; and he began to teach them many things. By now it was already late and his disciples approached him and said, "This is a deserted place and it is already very late. Dismiss them so that they can go to the surrounding farms and villages and buy themselves something to eat." He said to them in reply, "Give them some food yourselves." But they said to him, "Are we to buy two hundred days' wages worth of food and give it to them to eat?" He asked them, "How many loaves do you have? Go and see." And when they had found out they said, "Five loaves and two fish." So he gave orders to have them sit down in groups on the green grass. The people took their places in rows by hundreds and by fifties. Then, taking the five loaves and the two fish and looking up to heaven, he said the blessing, broke the loaves, and gave them to (his) disciples to set before the people; he also divided the two fish among them all. They all ate and were satisfied. And they picked up twelve wicker baskets full of fragments and what was left of the fish. Those who ate (of the loaves) were five thousand men.
---
VIDEO COMMENTARY
TOPIC: SHOULD YOU SERVE GOD 24-7?
In today's gospel reading (Mark 6:34-44), we see Jesus performing the miracle of the multiplication of the five loaves and two fish which fed five thousand men. It didn't say the women and children so it could be a few thousand more. After feeding them, there were still leftovers that filled twelve baskets. Three things we can reflect on today as we begin our prayer time.
---
Water and the Spirit


Pseudo-Hippolytus
That Jesus should come and be baptized by John is surely cause for amazement. To think of the infinite river that gladdens the city of God being bathed in a poor little stream; of the eternal and unfathomable fountainhead that gives life to all men being immersed in the shallow waters of this transient world!
He who fills all creation, leaving no place devoid of his presence, he who is incomprehensible to the angels and hidden from the sight of man, came to be baptized because it was his will. And behold, the heavens opened and a voice said: This is my beloved Son in whom I am well pleased. The beloved Father begets love, and the immaterial Light generates light inaccessible. This is he who was called the son of Joseph and in his divine nature is my only Son. This is my beloved Son.
Though hungry himself, he feeds thousands; though weary, he refreshes those who labour. He has no place to lay his head yet he holds all creation in his hand. By his suffering he heals all sufferings; by receiving a blow on the cheek he gives the world its liberty; by being pierced in the side he heals the wound in Adam's side.
And now, please pay close attention, for I want to return to that fountain of life and contemplate its healing waters as they gush out.
The Father of immortality sent his immortal Son and Word into the world, to come to us men and cleanse us with water and the Spirit. To give us a new birth that would make our bodies and souls immortal, he breathed into us the spirit of life and armed us with incorruptibility. Now if we become immortal, we shall also be divine; and if we become divine after rebirth in baptism through water and the Holy Spirit, we shall also be heirs along with Christ, after the resurrection of the dead.
So I cry out, like a herald: Let peoples of every nation come and receive the immortality that flows from baptism. This is the water that is linked to the Spirit, the water that irrigates Paradise, makes the earth fertile, gives growth to plants, and brings forth living creatures.
In short, this is the water by which a man receives new birth and life, the water in which even Christ was baptized, the water into which the Holy Spirit descended in the form of a dove. Whoever goes down into these waters of rebirth with faith renounces the devil and pledges himself to Christ. He repudiates the enemy and confesses that Christ is God, throws off his servitude and becomes an adopted son.
He comes up from baptism resplendent as the sun and radiating purity and, above all, he comes as a son of God and a co-heir with Christ.
To him be glory and power, to him and his most holy, good and life-giving Spirit, both now and for ever. Amen.
COLLECT
O God, whose Only Begotten Son has appeared in our very flesh, grant, we pray, that we may be inwardly transformed through him whom we recognize as outwardly like us. Who lives and reigns with you.
Stay updated: subscribe by email for free TO OUR NEW WEBSITE www.catholicsstrivingforholiness.org (PUT YOUR EMAIL IN THE SUBSCRIBE WIDGET).
We are also in www.fb.com/Catholicsstrivingforholiness. Kindly help more people in their Christian life by liking our page and inviting your family, friends and relatives to do so as well. Thanks in advance and God bless you and your loved ones! Fr. Rolly Arjonillo