IT IS GOD WHO CALLS AND GIVES US THE GRACE.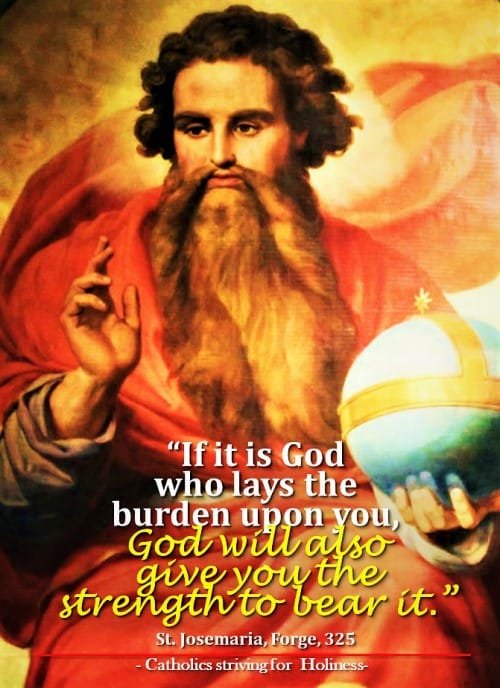 GOD CALLS US ALL TO HOLINESS
AND HE WILL GIVE US THE GRACE…
Pope Francis recently reminded us in Gaudete et exultate of our divince vocation to holiness. Yes, you and I as well, for "This is God's will, your sanctification."
In the said document, the Pope wrote:
Do not be afraid of holiness. It will take away none of your energy, vitality or joy. On the contrary, you will become what the Father had in mind when he created you, and you will be faithful to your deepest self.GE 32
To the extent that each Christian grows in holiness, he or she will bear greater fruit for our world.
Do not be afraid to set your sights higher, to allow yourself to be loved and liberated by God. Do not be afraid to let yourself be guided by the Holy Spirit. Holiness does not make you less human, since it is an encounter between your weakness and the power of God's grace. For in the words of León Bloy, when all is said and done, "the only great tragedy in life, is not to become a saint."[32]
As such, we must not be afraid of holiness, but rather desire and strive for it, absolutely certain that God will provide us the graces we need in the means He has put within our reach: prayer, sacraments and sacrifice.Let us then have frequent recourse to the sources of His grace.
Mother, Help of Christians, pray for us!
Fr. Rolly Arjonillo.