December 8: THE IMMACULATE CONCEPTION OF THE BLESSED VIRGIN MARY. AV history and St. Anselm's beautiful sermon!
December 8 THE IMMACULATE CONCEPTION OF THE BLESSED VIRGIN MARY. AV history and St. Anselm's beautiful sermon!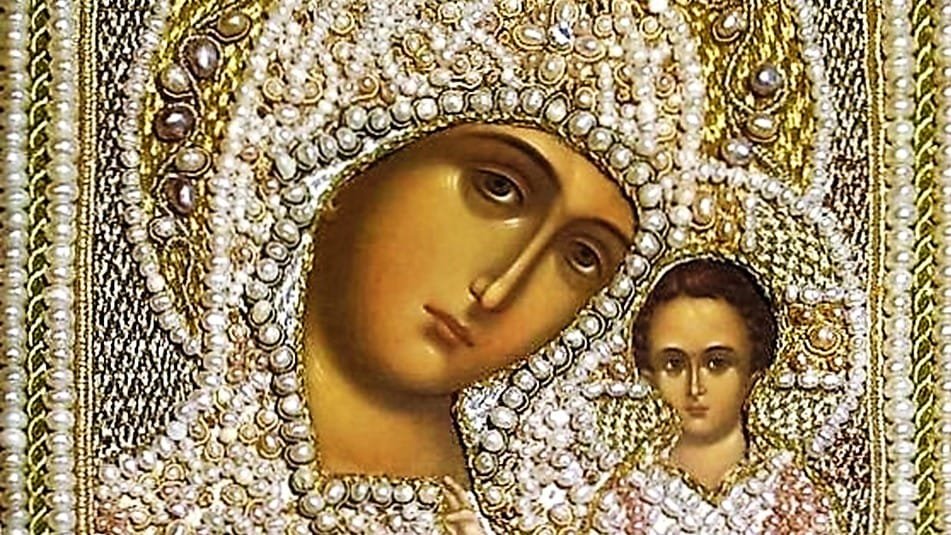 Pope Pius IX instituted this celebration when he proclaimed the dogma on December 8, 1854. In that definition, he expressed the exact meaning of the truth of Mary's Immaculate Conception and affirmed the constant faith of the Church, that she was conceived free from stain of original sin. This feast has been celebrated in the East since the eighth century and later, in many places in the West. This privilege of Mary is the most beautiful fruit of her Son's Redemption. Christ came to take away the sin of mankind; he did not allow sin to contaminate his Mother.
A sermon by St Anselm O Virgin, by whose blessing all nature is blessed!
Blessed Lady, sky and stars, earth and rivers, day and night – everything that is subject to the power or use of man – rejoice that through you they are in some sense restored to their lost beauty and are endowed with inexpressible new grace. All creatures were dead, as it were, useless for men or for the praise of God, who made them. The world, contrary to its true destiny, was corrupted and tainted by the acts of men who served idols. Now all creation has been restored to life and rejoices that it is controlled and given splendour by men who believe in God.
The universe rejoices with new and indefinable loveliness. Not only does it feel the unseen presence of God himself, its Creator, it sees him openly, working and making it holy. These great blessings spring from the blessed fruit of Mary's womb.
Through the fullness of the grace that was given you, dead things rejoice in their freedom, and those in heaven are glad to be made new. Through the Son who was the glorious fruit of your virgin womb, just souls who died before his life-giving death rejoice as they are freed from captivity, and the angels are glad at the restoration of their shattered domain.
Lady, full and overflowing with grace, all creation receives new life from your abundance. Virgin, blessed above all creatures, through your blessing all creation is blessed, not only creation from its Creator, but the Creator himself has been blessed by creation.
To Mary God gave his only-begotten Son, whom he loved as himself. Through Mary God made himself a Son, not different but the same, by nature Son of God and Son of Mary. The whole universe was created by God, and God was born of Mary. God created all things, and Mary gave birth to God. The God who made all things gave himself form through Mary, and thus he made his own creation. He who could create all things from nothing would not remake his ruined creation without Mary.
God, then, is the Father of the created world and Mary the mother of the re-created world. God is the Father by whom all things were given life, and Mary the mother through whom all things were given new life. For God begot the Son, through whom all things were made, and Mary gave birth to him as the Saviour of the world. Without God's Son, nothing could exist; without Mary's Son, nothing could be redeemed.
Truly the Lord is with you, to whom the Lord granted that all nature should owe as much to you as to himself.
Responsory
℟. Proclaim with me the greatness of the Lord;* his love for me is great.
℣. From this day forward all generations will call me blessed;* his love for me is great.
Let us pray.
O God, who by the Immaculate Conception of the Blessed Virgin prepared a worthy dwelling for your Son, grant, we pray, that, as you preserved her from every stain by virtue of the Death of your Son, which you foresaw, so, through her intercession, we, too, may be cleansed and admitted to your presence. Through our Lord.
AUDIO CREDIT AND SOURCE: "Ave Maria" (Morten Lauridsen) sung by the world famous, Philippine Madrigal Singers at Castelfranco, Emilia, Chiesa di San Giacomo on Sept. 10, 2012, video recorded video by Sergio Pigo.
Its choirmaster is Mark Anthony Carpio, a world-renowned choirmaster and personal friend as well. He gave me permission to use the track for this video. Thanks a lot, Mark! And more power to all of the Philippine Madrigal Singers!
Stay updated: subscribe by email for free TO OUR NEW WEBSITE www.catholicsstrivingforholiness.org (PUT YOUR EMAIL IN THE SUBSCRIBE WIDGET).
We are also in www.fb.com/Catholicsstrivingforholiness. Kindly help more people in their Christian life by liking our page and inviting your family, friends and relatives to do so as well. Thanks in advance and God bless you and your loved ones! Fr. Rolly Arjonillo