DAILY GOSPEL COMMENTARY: "WHO DO YOU SAY THAT I AM" (Lk 9:18–22).
DAILY GOSPEL COMMENTARY: "WHO DO YOU SAY THAT I AM" (Lk 9:18–22).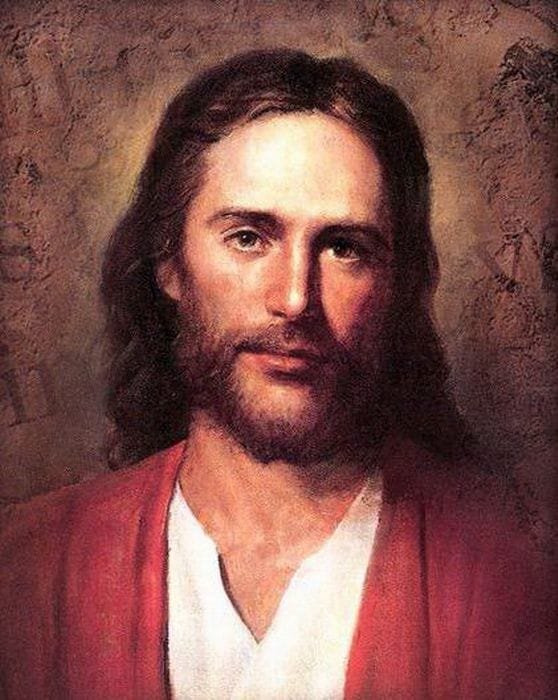 Gospel of Friday, 25th week in Ordinary Time
Lk 9:18–22
Once when Jesus was praying in solitude, and the disciples were with him, he asked them, "Who do the crowds say that I am?" They said in reply, "John the Baptist; others, Elijah; still others, 'One of the ancient prophets has arisen.'" Then he said to them, "But who do you say that I am?" Peter said in reply, "The Christ of God." He rebuked them and directed them not to tell this to anyone.
He said, "The Son of Man must suffer greatly and be rejected by the elders, the chief priests, and the scribes, and be killed and on the third day be raised."
---
MEANING OF "CHRIST"

20 "Christ" means "anointed" and is a name indicating honour and office.

In the Old Law priests were anointed (Ex 29:7 and 40:13), as were kings (1 Sam 9:16), because God laid down that they should receive anointing in view of their position; there was also a custom to anoint prophets (1 Sam 16:13) because they were interpreters and intermediaries of God.
"When Jesus Christ our Saviour came into the world, he assumed the position and obligations of the three offices of priest, king and prophet and was therefore called Christ" (Catechism of the Council of Trent, I, 3, 7).

First prophecy of the Passion

22 Jesus prophesied his Passion and Death in order to help his disciples believe in him. It also showed that he was freely accepting these sufferings he would undergo.
"Christ did not seek to be glorified: he chose to come without glory in order to undergo suffering; and you, who have been born without glory, do you wish to be glorified? The route you must take is the one Christ took. This means recognizing him and it means imitating him both in his ignominy and in his good repute; thus you will be glorified in the Cross, which was how he himself was glorified. That was what Paul did, and therefore he gloried in saying, 'Far be it from me to glory except in the cross of our Lord Jesus Christ' (Gal 6:14)" (St Ambrose, Expositio Evangelii sec. Lucam, in loc.).
---
VIDEO COMMENTARY
TOPIC: ARE YOU STILL SEARCHING FOR LIFE'S MEANING?
---
Stay updated: subscribe by email for free TO OUR NEW WEBSITE www.catholicsstrivingforholiness.org (PUT YOUR EMAIL IN THE SUBSCRIBE WIDGET).
We are also in www.fb.com/Catholicsstrivingforholiness. Kindly help more people in their Christian life by liking our page and inviting your family, friends and relatives to do so as well. Thanks in advance and God bless you and your loved ones! Fr. Rolly Arjonillo