DAILY GOSPEL COMMENTARY: THE HOLY WOMEN (Lk 8:1–3).
DAILY GOSPEL COMMENTARY: THE HOLY WOMEN (Lk 8:1–3).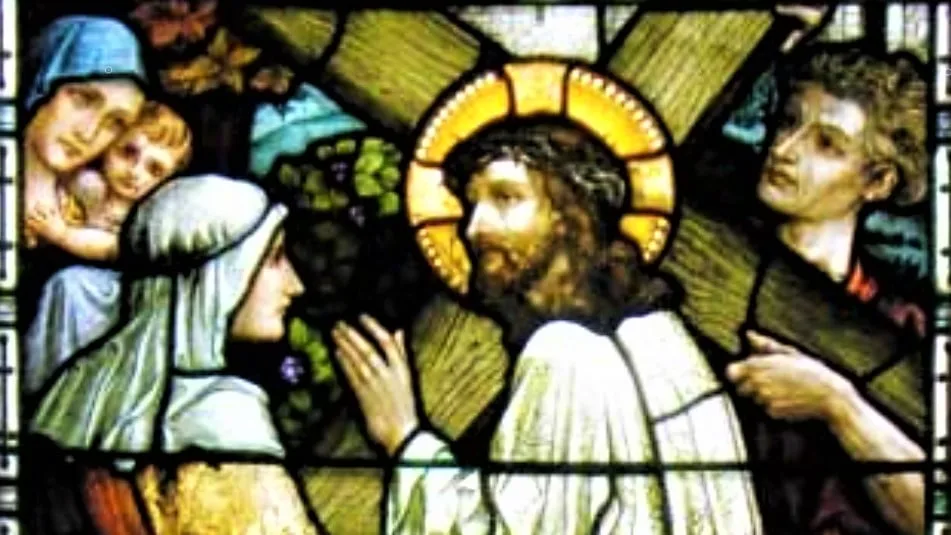 Gospel of Friday, 24th week in Ordinary time
Lk 8:1–3
Jesus journeyed from one town and village to another, preaching and proclaiming the good news of the Kingdom of God. Accompanying him were the Twelve and some women who had been cured of evil spirits and infirmities, Mary, called Magdalene, from whom seven demons had gone out, Joanna, the wife of Herod's steward Chuza, Susanna, and many others who provided for them out of their resources.
---
1-3 The Gospel refers a number of times to women accompanying our Lord.

Here St Luke gives us the names of three of them — Mary, called Magdalene, to whom the risen Christ appeared beside the holy sepulchre (Jn 20:11-18; Mk 16:9); Joanna, a lady of some position, whom we also meet among the woman who went to the tomb on the morning of the Resurrection (Lk 24:10), and Susanna, whom the Gospel does not mention again.
The role of these women consisted in helping Jesus and his disciples out of their own resources, thereby showing their gratitude for what Christ had done for them, and in cooperating in his ministry.

Men and women enjoy equal dignity in the Church.

Within the context of that equality, women certainly have specific characteristics which must necessarily be reflected in their role in the Church:

"All the baptised, men and women alike, share equally in the dignity, freedom and responsibility of the children of God… Women are called to bring to the family, to society and to the Church, characteristics which are their own and which they alone can give — their gentle warmth and untiring generosity, their love for detail, their quick-wittedness and intuition, their simple and deep piety, their constancy…. A woman's feminity is genuine only if she is aware of the beauty of this contribution for which there is no substitute — and if she incorporates it into her own life" (St. Josemaria, Conversations, 14 and 87).
The Gospel makes special reference to the generosity of these women. It is nice to know that our Lord availed of their charity, and that they responded to him with such refined and generous detachment that Christian women feel filled with a holy and fruitful envy (cf. St. Josemaria, The Way, 981).
---
VIDEO COMMENTARY
TOPIC 1: ARE YOU INSPIRED BY THE WOMEN AROUND YOU?
First Reading 1 Timothy 6:2C-12
Responsorial Psalm: Psalms 49:6-7, 8-10, 17-18, 19-20
Alleluia: Matthew 11:25
Gospel: Luke 8:1-3
In almost every appearance to humanity, the Blessed Mother shows herself to women or girls, some accompanied by boys. Very rarely does she appear to men only, such as her apparition in Guadalupe to Juan Diego, and his sick uncle, Juan Bernardino. The gospels do not give too much account of women, too. But the women who were mentioned tend to give us a glimpse of their impact on our faith.
TOPIC 2: DO YOU KNOW WHAT IS THE VERY FOUNDATION OF OUR CHRISTIAN FAITH?
---
SEPT 18, 2020: HOLY MASS
Stay updated: subscribe by email for free TO OUR NEW WEBSITE www.catholicsstrivingforholiness.org (PUT YOUR EMAIL IN THE SUBSCRIBE WIDGET).
We are also in www.fb.com/Catholicsstrivingforholiness. Kindly help more people in their Christian life by liking our page and inviting your family, friends and relatives to do so as well. Thanks in advance and God bless you and your loved ones! Fr. Rolly Arjonillo