DAILY GOSPEL COMMENTARY. HUMBLE SERVICE (Lk 17:7–10).
DAILY GOSPEL COMMENTARY. HUMBLE SERVICE (Lk 17:7–10).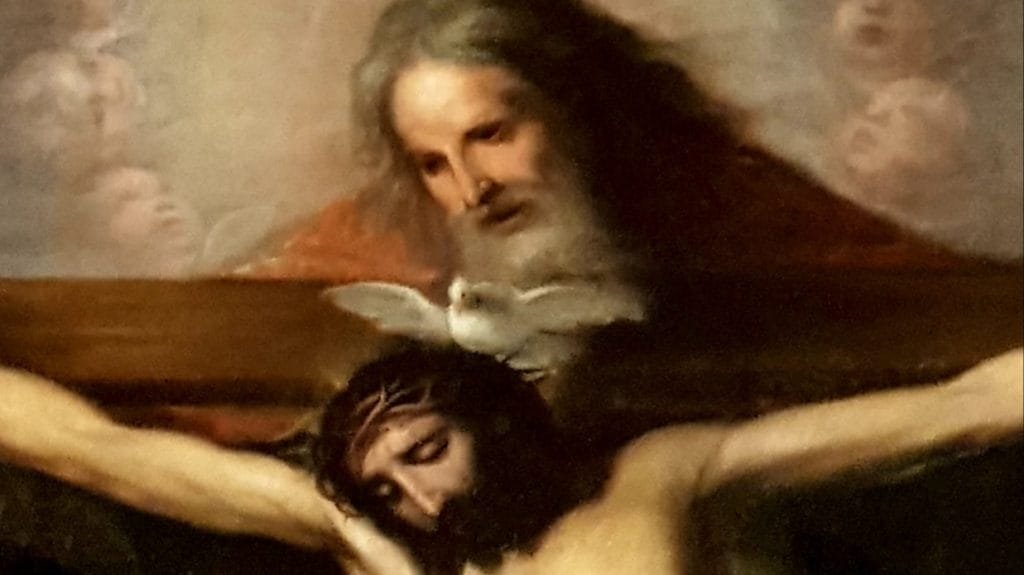 Gospel of Tuesday, 32nd week in Ordinary Time
Lk 17:7–10
ON HUMBLE SERVICE
Jesus said to the Apostles: "Who among you would say to your servant who has just come in from plowing or tending sheep in the field, 'Come here immediately and take your place at table'? Would he not rather say to him, 'Prepare something for me to eat. Put on your apron and wait on me while I eat and drink. You may eat and drink when I am finished'? Is he grateful to that servant because he did what was commanded? So should it be with you. When you have done all you have been commanded, say, 'We are unprofitable servants; we have done what we were obliged to do.'"
---
7-10 Jesus is not approving this master's abusive and arbitrary behaviour: he is using an example very familiar to his audience to show the attitude a person should have towards his Creator: everything, from our very existence to the eternal happiness promised us, is one huge gift from God: man is always in debt to God; no matter what service he renders him he can never adequately repay the gifts God has given him.

There is no sense in a creature adopting a proud attitude towards God.
What Jesus teaches us here we see being put into practice by our Lady, who replied to God's messenger: "Behold, I am the handmaid of the Lord" (Lk 1:38).
---
VIDEO COMMENTARY
READING I (Year II)
Ti 2:1–8, 11–14
Beloved: You must say what is consistent with sound doctrine, namely, that older men should be temperate, dignified, self-controlled, sound in faith, love, and endurance. Similarly, older women should be reverent in their behavior, not slanderers, not addicted to drink, teaching what is good, so that they may train younger women to love their husbands and children, to be self-controlled, chaste, good homemakers, under the control of their husbands, so that the word of God may not be discredited.
Urge the younger men, similarly, to control themselves, showing yourself as a model of good deeds in every respect, with integrity in your teaching, dignity, and sound speech that cannot be criticized, so that the opponent will be put to shame without anything bad to say about us.
For the grace of God has appeared, saving all and training us to reject godless ways and worldly desires and to live temperately, justly, and devoutly in this age, as we await the blessed hope, the appearance of the glory of the great God and of our savior Jesus Christ, who gave himself for us to deliver us from all lawlessness and to cleanse for himself a people as his own, eager to do what is good.
TOPIC: DO YOU HAVE SELF-CONTROL?
Today's first reading (Titus 2:1-8, 11-14) talks about positive qualities we should develop as we grow older. One common trait stands out: self-control. As we age, we are expected to control our temper, be more patient and forbearing, holding and taming our tongues so that others may be mentored into holiness by our example. Holiness is not just aimed at one's own salvation. We are asked to walk the talk so that others may be led to God's kingdom, too. Our call is to live righteous lives.
---
Stay updated: subscribe by email for free TO OUR NEW WEBSITE www.catholicsstrivingforholiness.org (PUT YOUR EMAIL IN THE SUBSCRIBE WIDGET).
We are also in www.fb.com/Catholicsstrivingforholiness. Kindly help more people in their Christian life by liking our page and inviting your family, friends and relatives to do so as well. Thanks in advance and God bless you and your loved ones! Fr. Rolly Arjonillo