CHRISTMAS NOVENA 3 Dec. 19: God's Redeeming Incarnation. AV summary (0:53 s) & text.
CHRISTMAS NOVENA 3
Dec. 19: God's Redeeming Incarnation.
AV summary (0:53 s) & text.
Dear brethren in Christ, as preparation for Christmas, below you have the corresponding Antiphon, Opening prayer and Gospel reading of the Mass and the daily 2nd reading of the Divine Office for meditation.
Please do us the kind favor of liking our Facebook page so we could reach and help more people.
Thanks and God bless!
Fr. Rolly Arjonillo, Catholics striving for Holiness.
OUTLINE
 +++
1. Antiphon: Cfr. Hb 10, 37
He who is to come will come and will not delay, and now there will be no fear within our land, for he is our Savior.
2. Gospel reading from St. Luke 1:5–25: The Birth of John the Baptist Foretold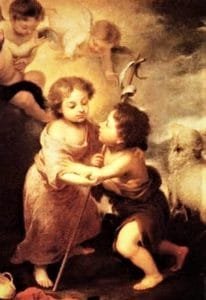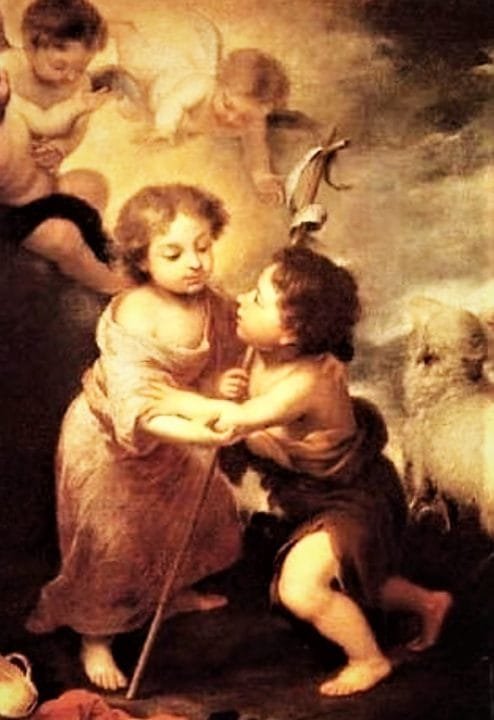 In the days of Herod, King of Judea, there was a priest named Zechariah of the priestly division of Abijah; his wife was from the daughters of Aaron, and her name was Elizabeth. Both were righteous in the eyes of God, observing all the commandments and ordinances of the Lord blamelessly. But they had no child, because Elizabeth was barren and both were advanced in years.
Once when he was serving as priest in his division's turn before God, according to the practice of the priestly service, he was chosen by lot to enter the sanctuary of the Lord to burn incense. Then, when the whole assembly of the people was praying outside at the hour of the incense offering, the angel of the Lord appeared to him, standing at the right of the altar of incense. Zechariah was troubled by what he saw, and fear came upon him.
But the angel said to him, "Do not be afraid, Zechariah, because your prayer has been heard. Your wife Elizabeth will bear you a son, and you shall name him John. And you will have joy and gladness, and many will rejoice at his birth, for he will be great in the sight of the Lord. He will drink neither wine nor strong drink. He will be filled with the Holy Spirit even from his mother's womb, and he will turn many of the children of Israel to the Lord their God. He will go before him in the spirit and power of Elijah to turn the hearts of fathers toward children and the disobedient to the understanding of the righteous, to prepare a people fit for the Lord."
Then Zechariah said to the angel, "How shall I know this? For I am an old man, and my wife is advanced in years." And the angel said to him in reply, "I am Gabriel, who stand before God. I was sent to speak to you and to announce to you this good news. But now you will be speechless and unable to talk until the day these things take place, because you did not believe my words, which will be fulfilled at their proper time." Meanwhile the people were waiting for Zechariah and were amazed that he stayed so long in the sanctuary. But when he came out, he was unable to speak to them, and they realized that he had seen a vision in the sanctuary. He was gesturing to them but remained mute.
Then, when his days of ministry were completed, he went home.
After this time his wife Elizabeth conceived, and she went into seclusion for five months, saying, "So has the Lord done for me at a time when he has seen fit to take away my disgrace before others."
3. Divine office Reading: God's Redeeming Incarnation.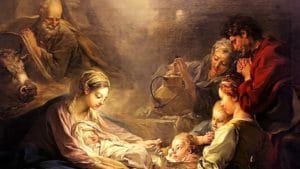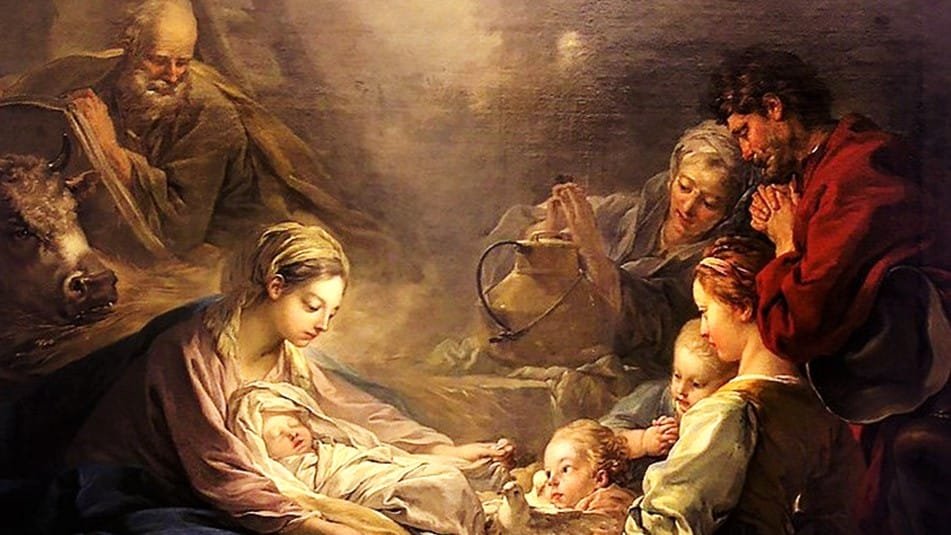 St Irenaeus
The operation of the redeeming Incarnation
God is man's glory. Man is the vessel which receives God's action and all his wisdom and power.
Just as a doctor is judged in his care for the sick, so God is revealed in his conduct with men. That is Paul's reason for saying: God has made the whole world prisoner of unbelief that he may have mercy on all. He was speaking of man, who was disobedient to God, and cast off from immortality, and then found mercy, receiving through the Son of God the adoption he brings.
If man, without being puffed up or boastful, has a right belief regarding created things and their divine Creator, who, having given them being, holds them all in his power, and if man perseveres in God's love, and in obedience and gratitude to him, he will receive greater glory from him. It will be a glory which will grow ever brighter until he takes on the likeness of the one who died for him.
He it was who took on the likeness of sinful flesh, to condemn sin and rid the flesh of sin, as now condemned. He wanted to invite man to take on his likeness, appointing man an imitator of God, establishing man in a way of life in obedience to the Father that would lead to the vision of God, and endowing man with power to receive the Father. He is the Word of God who dwelt with man and became the Son of Man to open the way for man to receive God, for God to dwell with man, according to the will of the Father.
For this reason the Lord himself gave as the sign of our salvation, the one who was born of the Virgin, Emmanuel. It was the Lord himself who saved them, for of themselves they had no power to be saved. For this reason Paul speaks of the weakness of man, and says: I know that no good dwells in my flesh, meaning that the blessing of our salvation comes not from us but from God. Again, he says: I am a wretched man; who will free me from this body doomed to die? Then he speaks of a liberator, thanks to Jesus Christ our Lord.
Isaiah says the same: Hands that are feeble, grow strong! Knees that are weak, take courage! Hearts that are faint, grow strong! Fear not; see, our God is judgement and he will repay. He himself will come and save us. He means that we could not be saved of ourselves but only with God's help.
Responsory
℟. All nations, hear the word of the Lord, declare it to the ends of the earth,* say to the farthest parts: 'Our Saviour is coming.'
℣. Say this, proclaim it, cry it aloud,* say to the farthest parts: 'Our Saviour is coming.'
4. Prayer
O God, who through the child-bearing of the holy Virgin graciously revealed the radiance of your glory to the world, grant, we pray, that we may venerate with integrity of faith the mystery of so wondrous an Incarnation and always celebrate it with due reverence. Through our Lord Jesus Christ, your son, who lives and reigns with you in the unity of the Holy Spirit,
one God, for ever and ever. Amen.
FOR DEC. 19 MASS PRAYERS AND READINGS, CLICK HERE.
AUDIO CREDIT: What Child is This Kevin MacLeod (incompetech.com)
Licensed under Creative Commons: By Attribution 3.0 License
http://creativecommons.org/licenses/by/3.0/
PHOTO CREDIT AND SOURCE: Adoration of the Shepherds by François Boucher (1703-1770),  in http://i1.wp.com/www.catholichousehold.com/wp-content/uploads/2014/12/16.-Adoration-of-the-Shepherds-Boucher-1.jpg?resize=750%2C943
Stay updated: subscribe by email for free TO OUR NEW WEBSITE www.catholicsstrivingforholiness.org (PUT YOUR EMAIL IN THE SUBSCRIBE WIDGET).
We are also in www.fb.com/Catholicsstrivingforholiness. Kindly help more people in their Christian life by liking our page and inviting your family, friends and relatives to do so as well. Thanks in advance and God bless you and your loved ones! Fr. Rolly Arjonillo