24 HOURS FOR THE LORD. JOIN AND PRAY FOR THE WORLD.
24 HOURS FOR THE LORD. JOIN AND PRAY FOR THE WORLD BATTLING VS. COVID-19.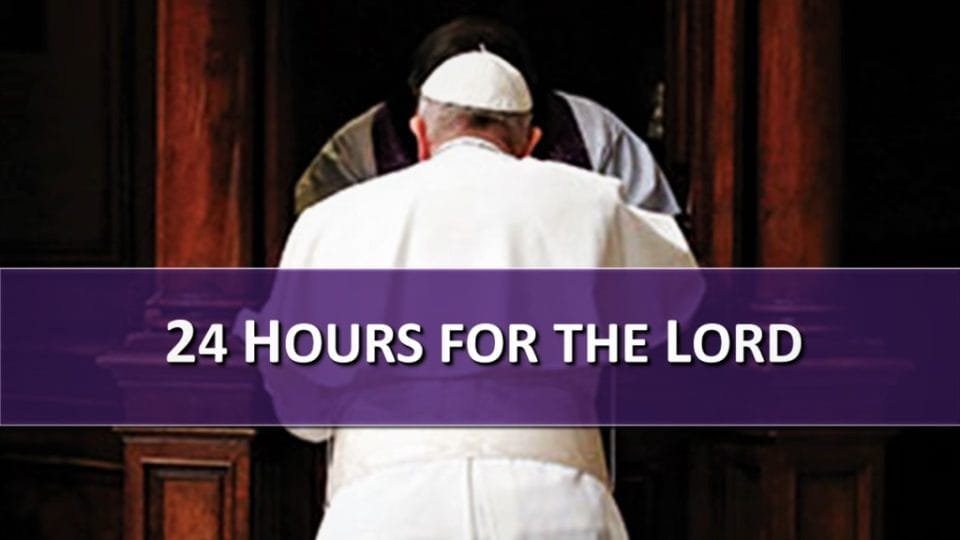 Edited March, 18, 2020.
Dear brethren in Christ, in preparation for the celebration of the Holy Week, Pope Francis requested that all churches in the world be open for the "24 hours for the Lord" initiative, celebrated every year on the Friday and Saturday before the Fourth Sunday of Lent.
This initiative aims to help people re-discover God's loving mercy and return to Him through the Sacrament of Confession. As Pope Francis says in his Apostolic Letter Misericordia et Misera:
"The Sacrament of Reconciliation needs to rediscover its central place in the Christian life … a favorable occasion for this could be 24 Hours for the Lord, a celebration held in proximity to the Fourth Sunday of Lent. This initiative, already in place in many dioceses, has great pastoral value in encouraging a more fervent experience of the Sacrament of Confession."
During the Wednesday General Audience (Mar. 18, 2020) Pope Francis called the initiative "an important Lenten appointment for prayer" and a good opportunity to go to Confession.
This year's recurrence will take place under restricted circumstances, due to the Covid-19 coronavirus pandemic.
Nevertheless,  he encouraged all Catholics in countries without restrictions on gatherings  "to draw near sincerely to the mercy of God in Confession and to pray especially for those suffering due to the pandemic."
The pope also invited all Christians to join in a worldwide praying of the rosary, on March 19, at 9 p.m. Rome time.